1 dead, 5 injured in shooting after leaving California house party: Police
A 17-year-old girl was killed and five others injured in a car shootout after a large house party in California early Saturday, police said.
The mass shooting occurred in the parking lot of an apartment complex in Chico, about 90 miles north of Sacramento, said Terry Tupper, Lt. the Chico Police Department, to ABC News. Police were at the scene around 3:30 a.m. and found several victims who were hit by gunfire, police said.
A gunman opened fire from a vehicle on a group of people in the parking lot, Tupper said.
"The actual shooting was not accidental," Tupper said, adding it was unclear if any of the shooting's six victims were specifically targeted.
All six victims recently left a house party at the apartment complex cleared by police, Tupper said.
The surviving victims all suffered non-life-threatening injuries and included 18-, 19-, 20- and 21-year-old men and a 17-year-old woman, police said.
Police believe the shooting is an "isolated incident" and there is no threat to the community, Chico Police Chief Billy Aldridge said during a news conference Saturday.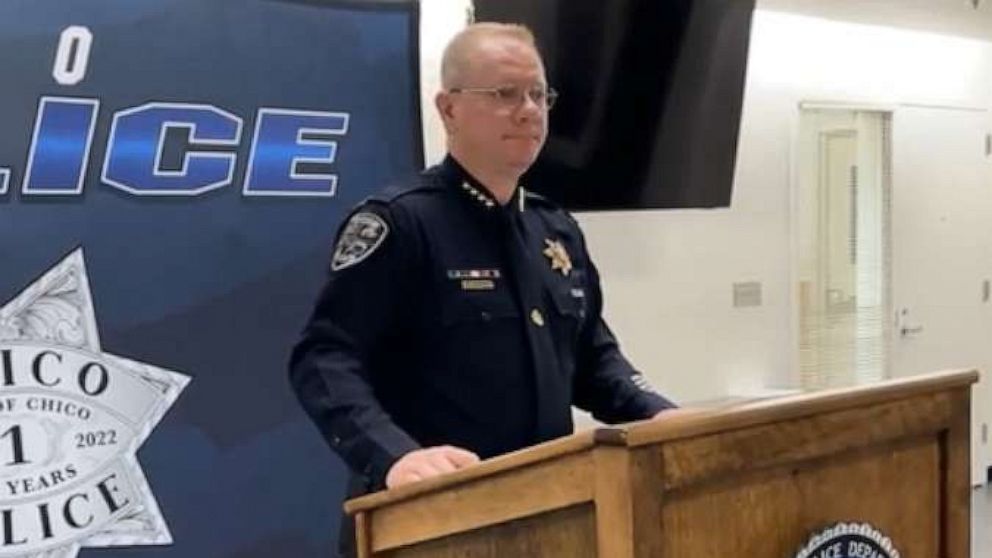 Investigators are "aggressively pursuing some key leads" in their search for a suspect in the shooting, Tupper said.
According to Aldridge, Chico police had responded to the party about 30 minutes before the shooting after reports said someone brandished a gun at the gathering. Responding officers found someone in possession of a firearm and took him into custody, Aldridge said.
That person matched a suspect's description from a separate incident that happened at another house party in Chico a few hours earlier, Aldridge said. Police arrived at the scene around 12:30 am after reports that multiple shots had been fired from a gun, the chief said.
Responding officers learned a fight broke out after one person was asked to leave the party, during which one person was allegedly hit in the head with a firearm and another was allegedly hit in the head with a glass bottle, Aldridge said. Both victims suffered non-life-threatening injuries and were treated at a local hospital, police said.
The person later arrested at the Chico Police Department's second party was arrested for possession of a firearm and reckless dismissal, Aldridge said.