On the shelf
July 10 books for your reading list
If you purchase books linked from our site, The Times may receive a commission from Bookshop.org, whose fees support independent bookstores.
Critic Bethanne Patrick recommends 10 promising titles, fiction and non-fiction to consider for your July list.
More than ever, beach reading is in the eye of the beholder. An unusually thoughtful and funny romance? Secure. An old-fashioned Maine land protection novel or a chilling retelling of The Island of Dr. Moreau"? Why not. How about a deep dive into the life and crimes of Harvey Weinstein? Or the troubles of a Hasidic woman with an internet porn habit? Whatever your taste or mood, July offers something to meet you wherever you are – or wherever you want to be.
FICTION
honey & spice
By Bolu Babalola
Morning: 368 pages, $28
(5th July)
This smart, sexy summer read that hits your brain and romance buttons in one fell swoop features Kiki Banjo, whose 'Brown Sugar' radio show at a UK university keeps her occupied in the shadows – until she agrees to a fake relationship with a new student and discovers, that overexposure can be even worse than obscurity.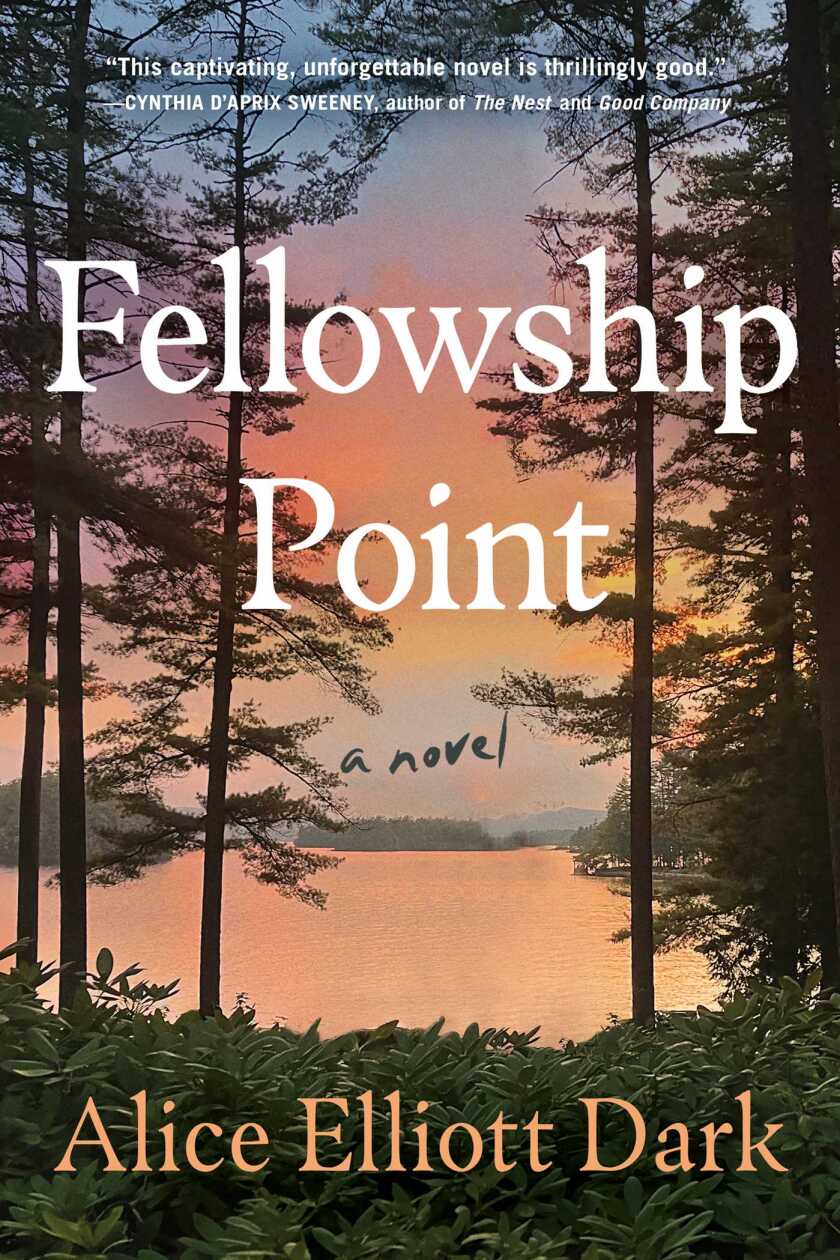 fellowship point
By Alice Elliot Dark
Scribner/Marysue Rucci: 592 pages, $29
(5th July)
Longing for an old-fashioned 19th-century novel—but without time travel? Fellowship Point earns its nearly 600 pages with a quietly complex structure starring two octogenarian women whose long friendships are intertwined with their families' land holdings on the Maine coast. As they try to save the land from development, Agnes Lee and Polly Wister must also confront their past choices and find some peace in the present.
Tomorrow and tomorrow and tomorrow
By Gabrielle Zevin
Button: 481 pages, $28
(5th July)
Zevin ("The Storied Life of AJ Fikry") conjures up a novel about game designers that has little to do with games – and a story about violent love between two people that has nothing to do with romance. Sam Masur and Sadie Green created their first blockbuster game, Ichigo, when they were still in their twenties. Now that they're incredibly rich, they still have to figure out how to live a life of wealth, and their bond shapes every step of a narrative that actually feels like a game.
dirt
By Felicia Berliner
Atria: 272 pages, $27
(July 19)
Go to the Mrs. Fletcher." Have a seat, women of Unorthodox. It's Raizl's turn. Raizl ​​- Hasidic Jew, college student, internet porn addict – is said to be studying accounting and preparing for an arranged marriage; Instead, she stays up at night and silently looks at steaming pages so as not to wake up Sister Gitti. Transgressive and hilarious, Raizl's story challenges everything we think we know about women, desire and religious beliefs.
Doctor Moreau's daughter
By Silvia Moreno-Garcia
Del Rey: 320 pages, $28
(July 19)
Moreno-Garcia rewrote the gothic ("Mexican Gothic"), the noir ("Velvet Was the Night") and now the sci-fi in this version of HG Wells' 1896 classic The Island of Doctor Moreau . Carlota Moreau lives in the Yucatán with her father and his human-animal hybrids. Between increasingly pushy patron Hernando Lizalde, his son Eduardo and a newly arrived hard-drinking Englishman mayorthings will change in surprising ways for Carlota.
nonfiction
Invisible Storm: A Soldier's Memories of Politics and PTSD
By Jason Kander
Mariner: 224 pages, $28
(5th July)
PTSD can flare up months or years after experiencing trauma, as was the case with Kander, a former Army officer whose first memoir, Outside the Wire, detailed his experiences on active duty. "Invisible Storm" details Kander's long depression after pursuing a political career that led to his hope of running for president in 2020. Will Kander seek public office again? He doesn't say it here, but he does indicate that he's working to heal, and that might be enough for now.
Hollywood End: Harvey Weinstein and the Culture of Silence
By Ken Auletta
Penguin Press: 480 pages, $30
(July 12)
Auletta first wrote about Harvey Weinstein in The New Yorker two decades ago, portraying him professionally as a badass at the time — but it wasn't until the last decade that women came forward and their stories of sexual abuse and rape peaked after his arrest in the 2017 that Auletta was able to conduct and compile the interviews that make up this comprehensive and terribly painful look at what makes monstrous behavior possible.
Normal Family: About truth, love and how I met my 35 siblings
By Chrysta Bilton
Little, Brown: 288 pages, $29
(July 12)
This remarkable and wise book is actually two memoirs interwoven with such tenderness that readers will seriously believe the ironic title. Born to a lesbian mother with countless connections and even more plans, Chrysta and her younger sister were born to turkey baster and only learned decades later that their family secrets held one that would change everything, including their definition of "family."
Crying in the Bathroom: A Memoir
By Erika L Sanchez
Vikings: 256 pages, $27
(July 12)
She is already an award-winning poet, essayist and novelist, with an acclaimed YA book, I'm Not Your Perfect Mexican Daughter, which is being filmed by America Ferrera. Now a memoirist too, Sánchez's intelligent and prickly voice enlivens coherent coming-of-age essays from brown and depressed — but also obsessed with comedy. You'll be longing for a sequel before you've even turned the last page.
Dirtbag, Massachusetts: A Confessional
By Isaac Fitzgerald
OUP: 496 pages, $30
(July 19)
Is a dirtbag a place, a person or even a profession? Fitzgerald, whose walks in life have ranged from disadvantaged laborer to privileged boarding school to jaded sex worker, doesn't just tell us about these and other things. He reflects on how his journey has shaped him as a man and helped change his views on masculinity, race and identity. And while his memories are steeped in reflections on masculinity, he never excludes other genders or lifestyles.
https://www.latimes.com/entertainment-arts/books/story/2022-06-30/10-books-to-add-to-your-reading-list-in-july 10 books to add to your reading list in July 2022