150 questions the Covid inquiry wants Boris Johnson to answer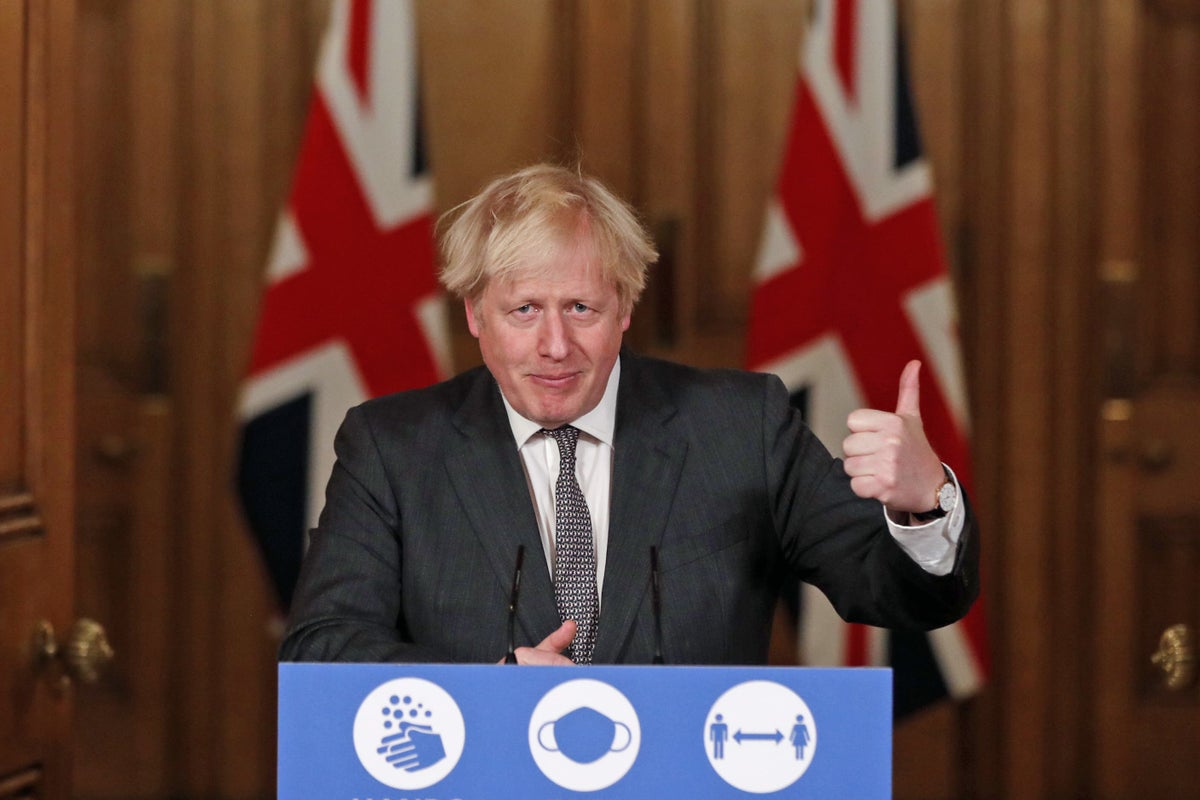 The Covid inquiry has sent Boris Johnson a list of 150 questions and requests for his testimony, documents released by the Cabinet Office show.
Some of the key questions asked of the former prime minister include:
Did you say, "Let the bodies pile up"?
Was there scientific evidence for Eat Out to Help Out?
Has the Cabinet Secretary really proposed Covid 'chickenpox parties'?
Did you really say you felt manipulated by scientists into imposing a lockdown?
When and how did you first find out about Covid?
The UK Covid-19 inquiry wants to see Mr Johnson's WhatsApp messages and notebooks to get an idea of ​​how decisions in government have been made up until and during lockdowns.
But Rishi Sunak refused to release unredacted documents as his government launched legal action on Thursday in a last-ditch effort to protect the material.
Mr Johnson said he would "like to" hand the messages directly to the inquiry but has not explained why he has not disclosed messages sent during the 2020 Covid lockdown.
Other questions asked by Mr Johnson as part of the inquiry include:
– Have the UK Government/Cabinet Office structures and processes for dealing with emergencies at Prime Minister, Cabinet, Cabinet Office, Ministerial and Department levels functioned effectively and properly so that key decisions related to the response to Covid- 19 could be hit?
– To what extent were important decisions taken outside of formal government procedures, for example in informal and non-minute meetings?
– Has the advice you received from the Government's Chief Scientific Adviser (GCSA) and Chief Medical Officer (CMO) been transparent and clear throughout the pandemic? Has the GCSA and CMO's role been effective in leveraging and distilling Sage's advice to you and other key decision makers? Did you feel able to adequately challenge their advice?
– Did you have any concerns about the adequacy or sufficiency of the scientific and other expert advice (including any underlying data) on which the decisions were based? If so, what were your concerns?
– Between January and July 2020, did you receive advice from the then-Cabinet Secretary that Health and Social Care Secretary Matt Hancock MP should be impeached? If yes why?
– What steps did you take in January 2020 to determine the state of the UK's emergency preparedness for dealing with a pandemic?
– Despite the fact that the DHSC was the lead government agency, given the severity of the emergency, why did you not attend any cobra meetings related to Covid-19 prior to March 2, 2020?
– Why did you attend a face-to-face/social meeting on the evening of March 19, after asking the UK on March 16 to cut off all non-essential contacts with others?
– When did you become aware that Covid-19 can be transmitted asymptomatically from person to person?
– Please explain the concept of "herd immunity" and how the pursuit of herd immunity was part of the government's strategy to prevent a second wave after social restrictions were lifted. To what extent did the government consider it possible to protect those at risk from serious infections as part of such a strategy?
– Please confirm if in March 2020 (or around that time) you proposed on TV to senior officials and advisors that they inject you with Covid-19 to show the public it poses no threat? Please provide details of when such a conversation took place and under what circumstances it took place.
– Did then-Cabinet Secretary Lord Sedwill advise you on 12 March 2020 (or around that time) to inform the public about holding 'chickenpox parties' to spread Covid-19 infection? How did you react to such advice?
– What do you understand about whether people who are discharged from hospital to nursing homes are first tested for Covid-19? Has the Minister for Health and Social Care given you any assurances that these tests will be carried out for these people before they are released?
– Please explain when and why a national lockdown was adopted in March 2020 as the UK Government's strategy to respond to the pandemic.
– What discussions did you have with the then Chancellor about the "Eat Out to Help Out" program before its implementation in August 2020? Did you support the launch of the Eat Out to Help Out program back then? At the time, did you think about the possible effects of the regulation on the number of Covid 19 infections?
– On or around September 22, 2020, did you say you felt Sage "manipulated" you to impose the first lockdown?
– Did you say in autumn 2020 that you would rather "let the bodies pile up" than order another lockdown, or similar words? If yes, please explain the circumstances under which you made those comments.
– To what extent has there been a four-nation approach to the response to Covid-19? Please comment on the effectiveness of intergovernmental cooperation and decision-making between the UK Government, Scottish Government, Welsh Government and Northern Ireland Executive during the pandemic.
– Please explain what impact you believe that alleged breaches of social restrictions and lockdown rules by ministers, officials and advisers and the public debate that ensued at the time had on public trust and the maintenance of public compliance with these rules?