£1m counter-extremism funding returned to Home Office despite rising terror threat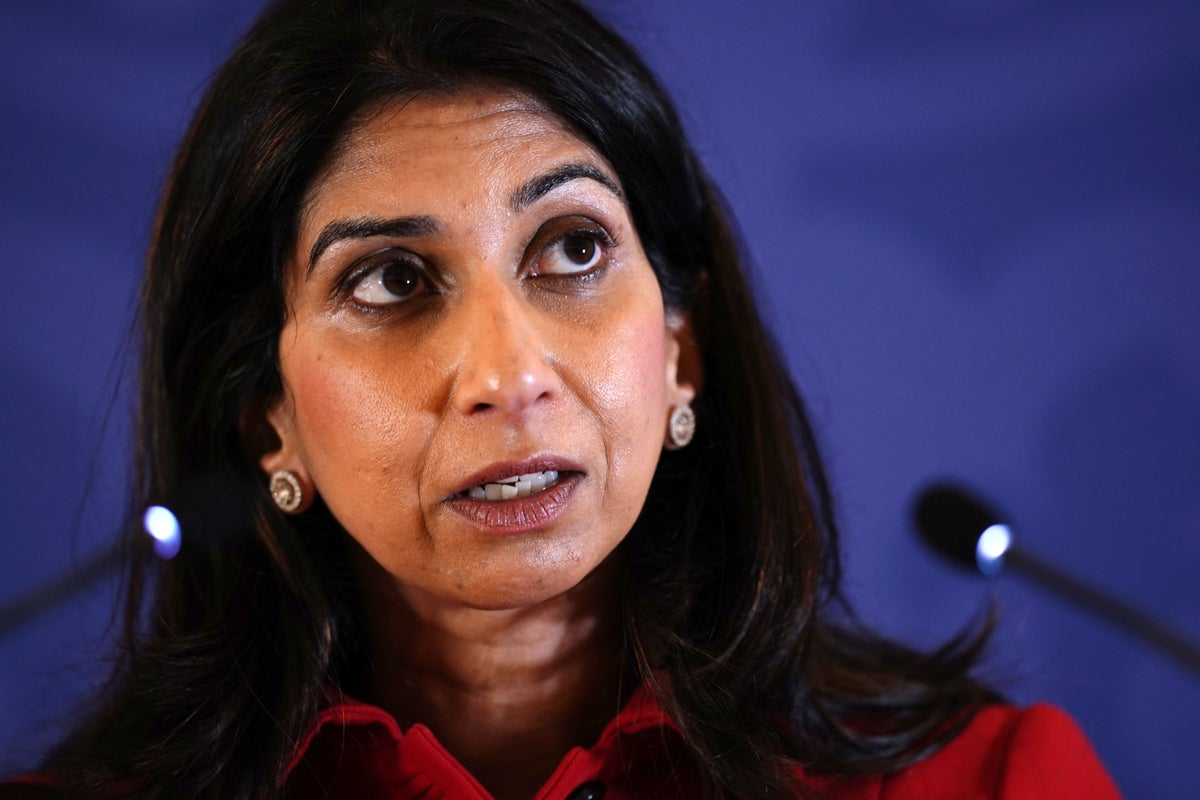 Nearly £1million of unspent funds for counter-extremism work have been returned to the Government despite warnings that "the threat from terrorism is growing".
The Commission for Countering Extremism (CCE) was set up by the Home Office following the 2017 Manchester Arena bombing, but the government has never publicly acted on any of its recommendations or reports.
No new inquiry or inquiry into government policy has been released since current Commissioner Robin Simcox took the helm in 2021, although Home Secretary Suella Braverman warned last month the threat to Britain is growing as attackers are "increasingly unpredictable" and harder to detect be.
Holly Lynch, Labor's shadow security secretary, said tackling extremism "should be a top priority for this government".
"It is vital that the Commission is open and transparent about the work it is doing and must demonstrate that it fulfills its obligation to provide impartial, expert advice and scrutiny," she added. "These results pose serious questions to the Minister of the Interior."
Analysis of The Independent shows that in two years the CCE has returned £980,000 of its budget to the Home Office.
According to an official report, £680,000 was underspent in 2022-2023 – more than a third of the total CCE budget – and was partly due to delays in hiring staff and 'setting up project work'.
Last year there was an underspending of £300,000 which the CCE says was "due to delays in recruitment".
Almost £950,000 was spent on salaries in the same biennium, but the CCE did not respond The Independent's questions about how many employees were employed there.
The latest annual report released by the organization reveals that it has commissioned investigations that closely match the Home Secretary's political views. This includes examining "how blasphemy is viewed and portrayed by British Islamists" and "how various fringe ideologies promote anti-government messages on the internet". ".
Speeches were held at a conference held in December, which was not open to the press, by Communities Secretary Michael Gove – whose own department spent less than £1.9 billion in housing budgets last year – and former Downing Street Political Director Munira Mirza .
However, no public reports or recommendations to the government have emerged from the event or meetings with the various groups listed on the CCE website.
This was reported by an anti-extremism practitioner who declined to be named The Independent "No one really knows" what the body is doing.
"How are they fighting extremism or helping those on the front lines?" they added.
"There were no publications, no publicly stated guidelines, no interviews with the mainstream media.
"There is little transparency or oversight – we don't know what advice he is giving to the government or what his position is on live extremism issues."
Another source said the CCE's "achievements are quite difficult to discern" and that concerns about Ms Braverman's rhetoric on immigration – which led her to describe small boat crossings as an "invasion" a day after a terrorist attack against migrants – would have to be cleared.
"We're not getting any reports and I think things should be public," the official added. "If you want to do politics, it has to come out into the open and people have to be able to criticize it."
Mr Simcox, who previously worked for a US think tank with close ties to Donald Trump's administration, previously urged Boris Johnson to "crack down on 'Islamophobia'" and be "cautious" about calls for an internal review of the Conservative Party.
In a 2016 article, he also rejected the term violent extremism, arguing that it was "invented to avoid speaking of 'Islamic' or 'Islamist' extremism in the months following the July 2005 London suicide bombings".
Several sources have told it The Independent that the CCE is now primarily working to implement the findings of a controversial review of the government's Prevent Counter-Terrorism program.
William Shawcross, a former charity commissioner with close ties to the government, said Prevent should be "recalibrated" to focus on Islamism in February and claimed its work against the far right was "too broad in scope ".
The review had been boycotted by major charities, including Amnesty UK, after previous comments by Mr Shawcross called "Europe and Islam one of the greatest and most terrible problems of our future".
Documents seen by The Independent say Ms Braverman personally asked Mr Simcox in February to ask him to "support the implementation of Prevent's independent review".
A report added: "The Home Secretary has asked Robin and the CCE to support the understanding and implementation of many review recommendations across government." These include several recommendations centered around education, ideology and [an] advisory board."
The CCE did not respond to the Independent's questions about the cause of the underspending, its staffing rules, why no reports have been published since 2021 and why there had been no public scrutiny from the government.
The panel declined to say what definition of extremism it has been working on, nor why the nature of its work appears to have changed over the past two years.
In the CCE's most recent annual report, Mr Simcox wrote that he would "provide the necessary independent advice and oversight to ensure that the government's response to extremism is as sophisticated and robust as possible".
He said he will have "frank conversations with political leaders, key decision-makers and communities across England and Wales on the roots of extremism in all its forms".
A Home Office spokesman said: "The Counter-Extremism Commission is an independent committee that provides the government with impartial, expert advice and scrutiny over the tools, policies and approaches needed to counter extremism."