2-day event kicks off Filipino American History month in Seattle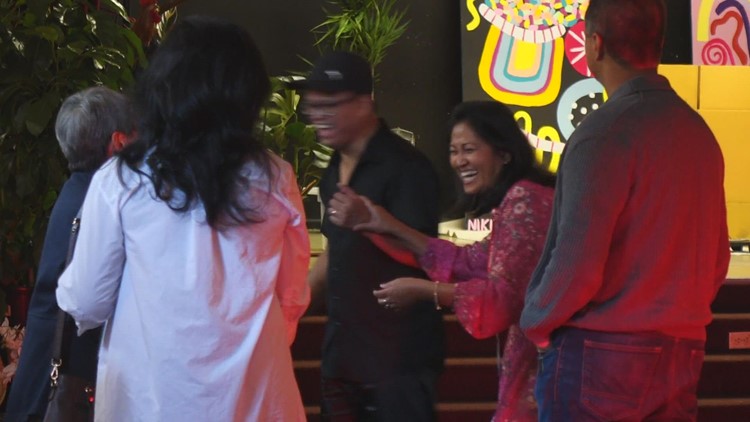 Palengke National is organizing a two-day event of music, food, crafts, dancing and entertainment to open Philippine American History Month.
SEATTLE – Philippine American History Month kicks off with great acclaim in downtown Seattle.
Palengke National is hosting a two-day event in partnership with the Seattle Filipino Community's Small Business Resiliency Network. The two-day cultural event features music, food, crafts, dance and entertainment.
Palengke National is a joint venture between two Filipino business owners, Gracie Santos Guce and Jennifer Johnson. The two founded The Palengke National to celebrate Filipino culture and increase visibility and brand awareness by promoting local small businesses through community events.
"It's really exciting that (the event) is being held here at Seattle's Filipino Community Center because it's where a lot of people who grew up in Seattle grew up," Johnson said.
The celebrations began September 30 and will last through October 1 at the Filipino Community of Seattle at 5740 Martin Luther King Jr. Way S. The first night will feature an arts and entertainment program created by Filipino-American director and choreographer Bennyroyce Royon is curated together with a night market with selected vendors. The evening will culminate in a karaoke competition and dance party.
The next day is an indoor-outdoor market with many food and retail vendors.
"This is the first time we have done anything like this in the Filipino community. I hope they'll be proud of their culture because we're going to have some really good people," said former State Representative Velma Veloria.
Organizers hope the event will be successful enough to become an annual fixture to kick off Philippine American History Month. Proceeds from the event will go towards funding FCS programming through the Small Business Resiliency Network, a Washington State Department of Commerce program comprised of 31 Messenger organizations that provide culturally relevant support to historically marginalized small business owners and nonprofit organizations.
"You are not obliged to donate," said Santos Guce, "we just want you to come and celebrate with us!"
CLOCK: Chris Cashman's YouTube playlist
https://www.king5.com/article/news/local/seattle/filipino-american-history-month-seattle-event/281-1f0710a9-8150-4651-980f-1f5600c3db3e 2-day event kicks off Filipino American History month in Seattle