2 dead in separate fatal crashes in Seattle Thursday morning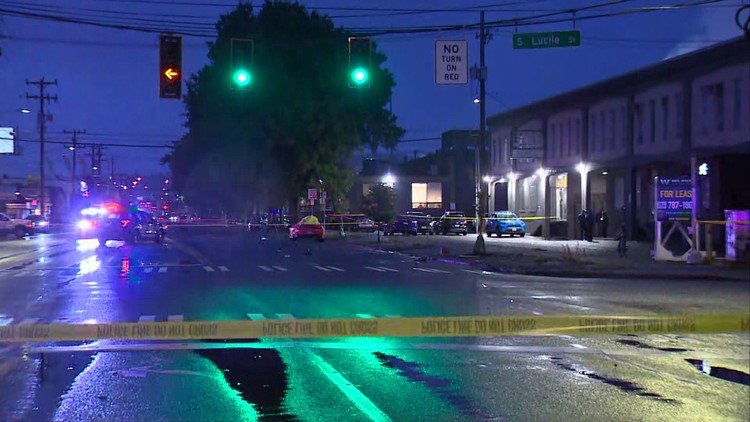 A woman was struck and killed by a driver who police suspect was drunk on 1st Avenue South early Thursday morning.
SEATTLE – Two people are dead after two fatal car crashes in Seattle on Thursday morning.
According to the Seattle Police Department, officers responded to 1st Avenue South and South Lucile Street around 5:30 a.m. A 64-year-old driver was traveling south on 1st Avenue when he struck a pedestrian.
When police arrived, Seattle firefighters were on the scene to assist. The woman who was struck was pronounced dead at the scene.
A drug recognition expert attended the scene and noted signs of impairment in the driver. He was arrested and will be booked into King County Jail on suspicion of vehicular homicide.
First Avenue South was completely blocked off for several hours Thursday morning while detectives investigated.
A second person was killed in a crash on Martin Luther King Jr. Drive, south of Morgan Street, around 7 a.m.
Police said first responders attempted to save the life of an adult female victim but were unsuccessful. The woman was declared dead at the scene.
Police said a 65-year-old male driver was traveling south on MLK Jr. Way then crashed into the woman.
A police drug identification expert noticed the man showed signs of impairment. Police said they will seek charges once the DUI investigation and blood warrant are complete.
All southbound lanes of Martin Luther King Jr. Way are closed between 37th Avenue and Graham Street while the investigation is underway.
This is an evolving story. Check back for updates.
Download our free KING 5 app for updates on news stories from across Western Washington.