2-year-old grandson of Bucks coach Adrian Griffin dies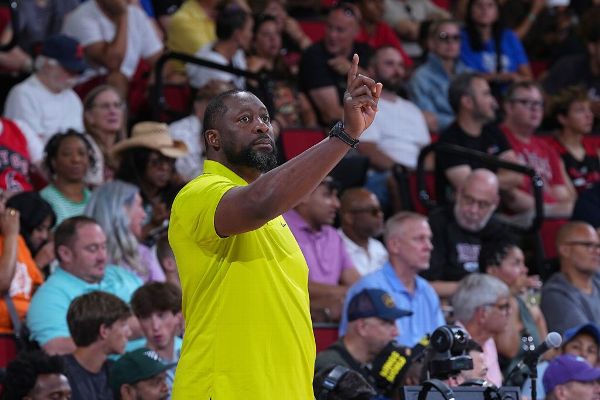 URBANA, Illinois — Milwaukee Bucks coach Adrian Griffin's two-year-old grandson died Saturday after the child's father revealed he was unresponsive earlier in the day.
Jayce D. Griffin of Urbana, Illinois, was pronounced dead at Carle Foundation Hospital at 10:40 a.m. Saturday, according to Champaign County Medical Examiner Duane Northrup. The coroner's office said preliminary reports from an autopsy conducted Monday found no evidence of trauma or crime.
"At this time, pending further testing and definitive autopsy results, Jayce Griffin's death appears to have been due to natural causes," Northrup said in a statement.
Northrup said the death is being investigated by the Champaign Police Department and the Champaign County Coroner's Office. No further information will be released until the investigation is complete.
"My grandson Jayce was very special to me and my family, and his death is a harrowing tragedy that will forever be felt," Adrian Griffin said in a statement released by the Bucks. "I appreciate you respecting our family's grief and privacy at this time."