20 drive-by shootings on King County highways this year, WSP says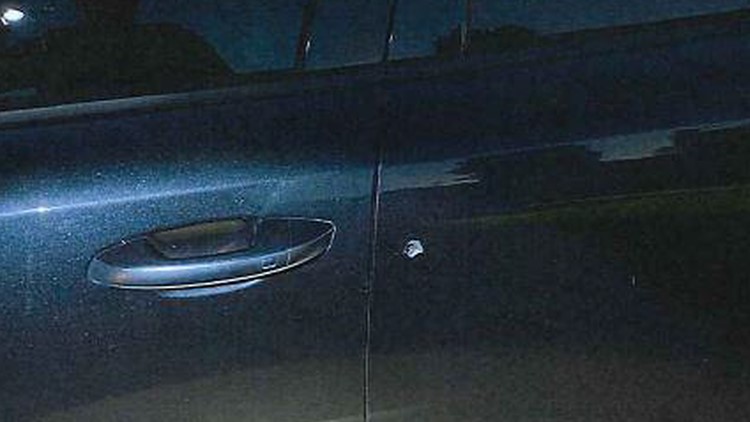 The most recent shooting marks 20 King County highway shootings this year.
KING DISTRICT, Wash. — The Washington State Patrol reported Saturday that there have been 20 shootings on King County highways this year, three of which occurred since Thursday.
Two shootings occurred on Saturday night. One occurred shortly after 11 p.m. on State Route 167 near State Route 18. The other occurred shortly after midnight on State Route 599 near State Route 99. No one was injured.
Another shooting occurred Thursday night on Interstate 520 westbound to Interstate 405 southbound. The victim said he talked to the suspect before he opened fire. He was not injured, but his car was hit by bullets.
WSP released a statement saying it was "disturbed by all the shootings and thankfully no injuries have occurred."
Anyone with information about the shooting is urged to contact police or Detective Sergeant WSP Moate at Stacy.Moate@wsp.wa.gov.
KING 5 spoke to a victim of a street shooting earlier this week.
Roland was following his girlfriend on SR-18 on Federal Way when he said another car had cut her off.
He decided to pull over to the side of the car and exchange a few words. He didn't know the other passenger had a gun.
"He pulled out his gun and fired one shot at my door. I ran away. He came in front of me, shot my truck in the front and shot at my motorcycle, then my truck shut down." Roland said.
It happened too fast. He said the passenger fired three shots and then they ran a red light.
He added: "It's basically fight or flight and I'm flying.
WSP has released a tip list to keep drivers safe from road rage incidents. The list includes:
Be polite and courteous, even if other drivers don't
Signaling when changing lanes
Avoid making eye contact with an angry driver
Call the police, but don't pull over
Control your own anger