3 charged with assault in Alabama riverfront melee; no bias charges
Charges have been filed against three white boaters who allegedly assaulted a black ferry co-captain, causing a racist scuffle at Riverfront Park in Montgomery , Alabama, on Saturday night. The incident was captured on bystander videos that went viral.
Montgomery Police Chief Darryl Albert has identified the victims in this case as the co-captain of the Harriet II and dock worker Damien Pickett, a black man. He also mentioned an unnamed 16-year-old white male male who is said to have been beaten up by the owner and operator of a private boat that was blocking the boat from docking.
Richard Roberts, a 48-year-old white man, is facing two pending arrest warrants for third-degree assault, and Allan Todd, a 23-year-old white man is facing an arrest warrant. wanted for third-degree assault and Zachary Shipman, a 25-year-old white male who is facing a warrant for third-degree assault.
It is unclear whether the suspects have obtained legal representation.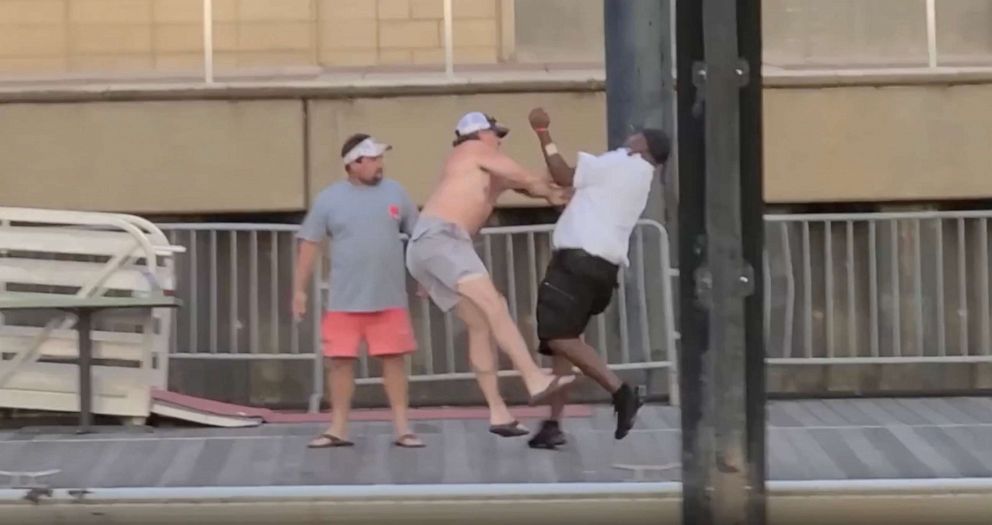 Albert also said that police are seeking further interviews with a man allegedly seen in videos of bystanders holding a folding chair.
When asked if there was any evidence of a hate crime, Albert said that police "have looked at all avenues" and "didn't miss a single stone", but "couldn't come up with any No details on riots or allegations of racism at this time."
The charges come after police issued four arrest warrants in connection with the incident and told ABC News in a statement Monday that additional arrests are possible as police continue to watch Review video evidence of the incident.
Police said officers were responding to a disturbance on the 200 block of Coosa Street around 7 p.m. Saturday, where they found a large group of people engaged in an altercation and some were detained at the scene.
According to video obtained by bystanders and obtained by ABC News, the fight appears to have started after a white man punched Pickett. Several other whites joined in the melee, which apparently caused a scuffle between those, Pickett, and the bystanders. Other videos taken by viewers showed bystanders getting into the scuffle in an apparent attempt to protect the co-captain, with one man seen swimming to the pier from a boat on the river.
According to a witness who recorded video of the incident, the assault and ensuing altercation occurred amid reports that there was a dispute over a pontoon boat blocking the space of a boat in the river.
The witness, Christa Owen, told ABC News on Monday that she was dining on a river cruise with her 12-year-old daughter. She said, after repeatedly asking the owner of the pontoon boat to move but they "refused", so the crew members got off the boat and tried to move the pontoon boat by themselves.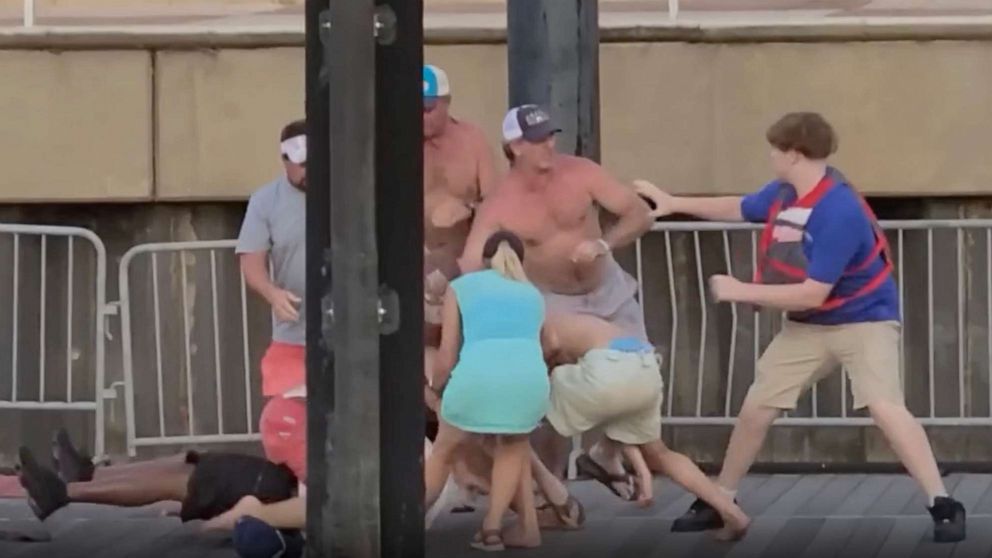 "The black pontoon boat was parked where the ferry was docked. They didn't move when we tried to pull over. It looks like what these people wanted outstripped the needs of a few hundred people on a stranded ferry." , Owen said and added earlier. During a scuffle, the people on her boat repeatedly asked those on the pontoon boat to move.
She added: "They just looked at us, decided not to [move the pontoon boat], shrugged and left. That's when a crewman gets on a small boat to the docks to do it."
Owen said several hundred people were "stuck on the water" until the pontoon boat was moved.
ABC News' Ben Stein and Kerem Inal contributed to this report.
This is an evolving story. Check back for updates.