405 Freeway in Orange County reopens after big rig flips onto car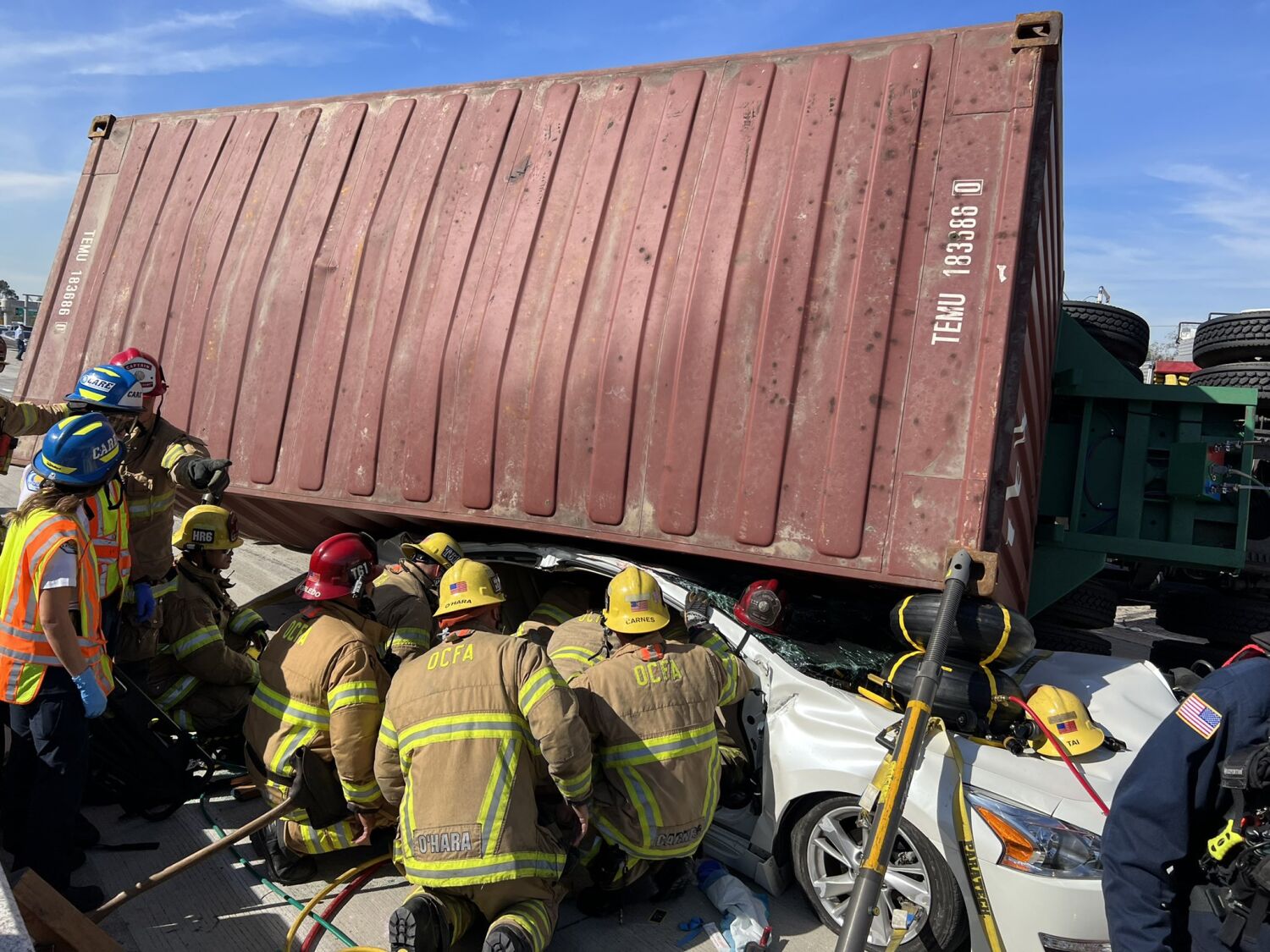 Traffic on the 405 Freeway in Seal Beach was disrupted for hours Friday afternoon after a tractor-trailer crashed into a vehicle.
Authorities were called to the southbound 405 on Seal Beach Boulevard at 12:41 p.m. to report an accident, according to the Orange County Fire Department.
Firefighters found an 18-wheeler vehicle that had overturned and landed on top of what appeared to be a white sedan, according to photos of the scene tweeted by the agency.
"While our technical rescue teams worked to free the victim in the car, paramedics got in and initiated the supply," said the fire department. "The victim was rescued and transported to a hospital by our Helicopter 2. The driver of the truck escaped unhurt."
All northbound and southbound lanes were closed during the rescue operation and investigation, officials said a tweet from Caltrans District 12 just before 2pm
The northbound lanes reopened shortly thereafter, and from 4:15 p.mAll lanes in both directions were open, Caltrans officials said.
https://www.latimes.com/california/story/2022-11-04/405-freeway-orange-county-reopens-after-big-rig-crash 405 Freeway in Orange County reopens after big rig flips onto car