45 bags of human remains found in western Mexico amid search for missing call center workers
According to officials, 45 bags full of human remains were found in the western Mexican state of Jalisco on Tuesday.
Investigators with the Jalisco Attorney's Office were looking for seven young call center workers when they made the gruesome discovery in a 40-meter-deep ravine, a reported opinion.
Call center workers disappeared from Jardines Vallarta and La Estancia neighborhoods in Jalisco last week.
Prosecutors are continuing their search for the call center workers as it is unclear if the remains belong to them.
Police responded Tuesday afternoon at the Mirador del Bosque gorge in the city of Zapopan after receiving information about possible evidence related to the missing people. A black plastic bag containing human remains was found, prompting a search.
At least 45 bags containing the human remains of both men and women were found.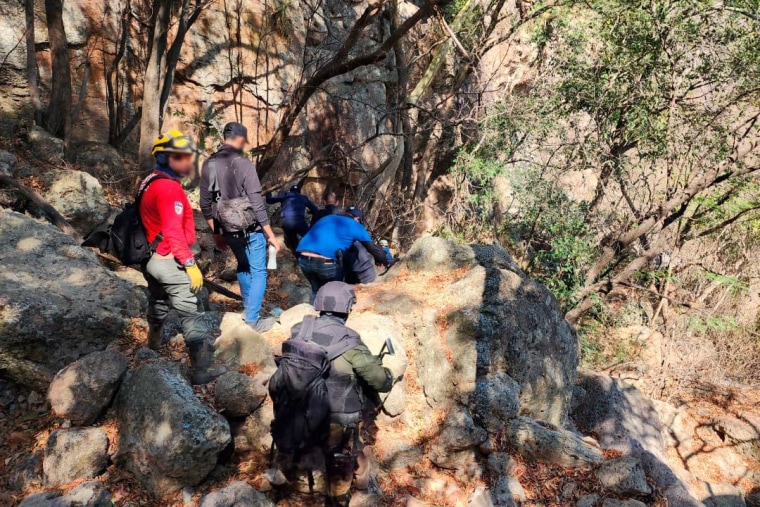 The Jalisco Forensic Medical Service is working to identify the remains and determine how many bodies were found and the cause of death.
Jalisco has been plagued by violence in recent years, most notably by the Jalisco New Generation Cartel (CJNG).
In 2020, the US Department of Justice announced more than 750 arrests after a six-month investigation into the Mexican drug cartel.
"CJNG has contributed to a catastrophic trail of human and physical destruction in Mexico," Assistant Attorney General Brian Benczowski said at the time. "It's the best-armed cartel in Mexico. Its members willingly take on rival cartels and even Mexican government security forces. CJNG is responsible for horrendous acts of violence and deaths."