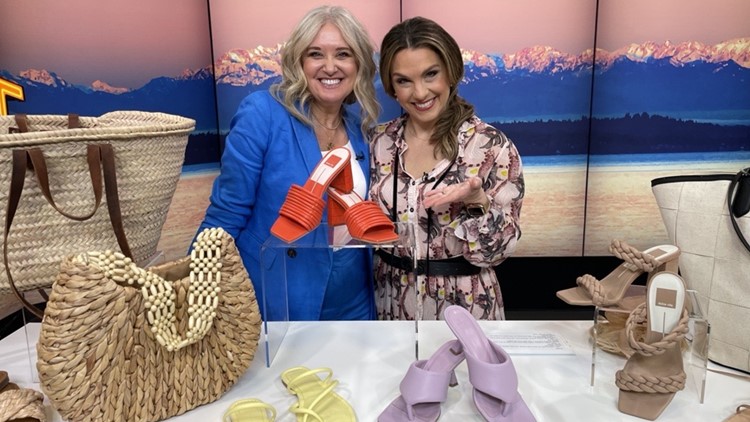 Fashion blogger Dawn Parsons says yes to Coastal Grandmother, colorful sandals and raffia as you update your summer look. #newdaynw
Well, it's not just the funny faces they make, many of us watch the royals for fashion!
It's true, if Meghan or Kate is spotted in an outfit, you can bet it will sell out in stores.
With summer coming, it's time to take stock of our own closets and maybe add a few pieces.
Fashion blogger Dawn Parsons took to the show to share five items to spice up your summer look!
top article
straw or bast — Whether it's a tote bag, a hat, or a pair of sandals, summer is a great time to add this natural element.
linen — You love the coastal grandmother vibe? Add linen to your outfit for that relaxed coastal style.
Light button down — Such a fun piece to wear with white jeans or denim shorts!
Colorful sandals — Don't want to wear color over it? Put on a colorful heel with jeans and a white t-shirt!
Nude sandal or heel — A great way to lengthen your legs is with a nude heel or sandal. It's the "no color" color shoe for almost every outfit!
Segment Producer Suzie Wiley. Watch New Day Northwest at 11am on weekdays KING 5 and live streaming at KING5.com. Contact New Day.
https://www.king5.com/article/entertainment/television/programs/new-day-northwest/summer-wardrobe-fashion-blogger-dawn-parsons-style-coastal-grandmother/281-4210ef4c-d0db-4768-8df3-5a2e6455133f 5 items you need to update your summer wardrobe