5 suspects ram stolen car into Redmond pot shop in smash-and-grab robbery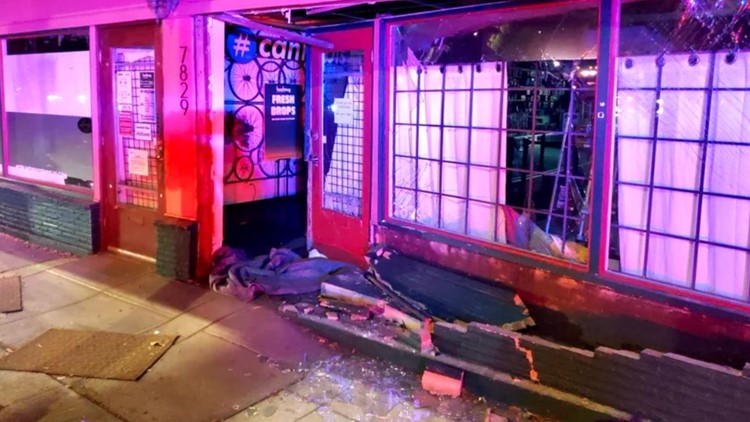 REDMOND, Wash. – Police say five suspects used a stolen vehicle to crash into a building in Redmond early Sunday morning and rob the business.
Redmond Police Department said in a tweet that officers responded to reports of a crash at a business located in the 7800 block of Leary Way just after 4 a.m. Police believe the five suspects drove the stolen car into the side of the building to get inside.
Once inside, investigators said the suspects took an unknown amount of product and left in a second car. According to police, the suspects abandoned the first vehicle.
Police said anyone with information about the incident should call the Redmond Police Department at 425-556-2500.
This is an evolving story. Check back for updates.