5 things to know this Fourth of July weekend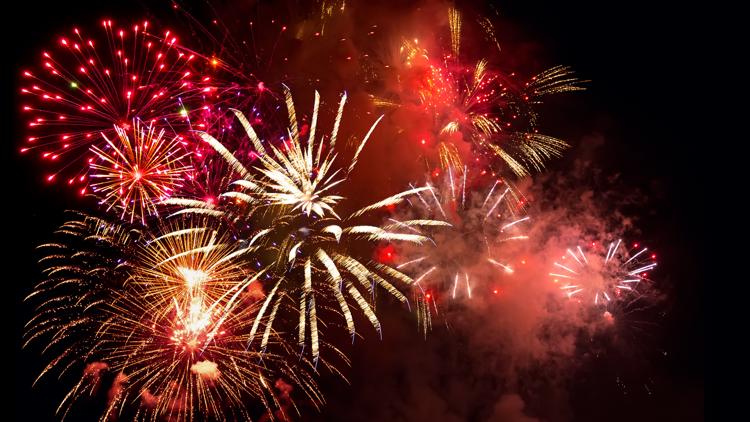 The 10 best fireworks; construction of I-5 this weekend; illegal fireworks reports; Pierce County Sheriff Posts Bail; 94-year-old skydiver.
Top 10 Fourth of July Events and Fireworks Shows in Washington
Going out with family and friends and celebrating major holidays has been difficult for the past two years, but as COVID-19 restrictions ease, 4th of July traditions are back.
Here are 10 of the best Independence Day events happening in western Washington. Continue reading
Construction on I-5 in Seattle will take place over the July 4th weekend
Those planning to travel to Seattle over the holiday weekend should expect significant delays on Interstate 5.
Transportation crews plan to reduce lanes along southbound I-5 between I-90 and Spokane Street in Seattle. During the roadway reduction, crews are replacing 35 expansion joints that are "road worn and ready for retirement."
According to the WSDOT, work on I-5 will begin with a delay Friday night to allow for a smoother experience for people leaving the city. Construction is scheduled to begin at 9:30 p.m. on Friday, July 1 and last throughout the weekend, with lanes reopening at 6:30 a.m. on Monday, July 4. Continue reading
King and Pierce counties allow people to report illegal fireworks online
On a typical day, South Sound 911 receives an average of 2,500 calls. However, on July 4th, call volume more than doubled.
"We get so many calls on July 4th and we really want to keep those lines free – our 911 call lines free – for emergencies," said Jessica Kulaas, education coordinator for South Sound 911.
South Sound 911 has introduced an online reporting system for fireworks complaints. Complaints can be filed online July 1-5 at 6:00 a.m. in the following police districts: Fife, Milton, Orting, Roy, Ruston, Sumner, Tacoma and University Place. Continue reading
The judge finds the Pierce County Sheriff violated the terms of his release and posts $100,000 bail
Pierce County Sheriff Ed Troyer was ordered to post $100,000 bail after Kitsap County Judge Jefferey Jahns found he had violated release terms related to two criminal charges.
During a hearing on Friday, Jahns said the court did not trust Troyer to comply with the release condition in the future. He also said he has concerns about the safety of Sedrick Altheimer, a black newspaper company that is suing Troyer and Pierce County over a January 2021 confrontation.
The attorney general's office in June filed a motion to have Troyer's release suspended, arguing that the sheriff had not distanced himself from Altheimer. Continue reading
The 94-year-old woman from Seattle skydives to celebrate her best friend's birthday
A birthday party was held at Skydive Snohomish on a blue bird day.
For many, the nervousness starts early, but for one skydiver, the excitement was building.
"I've wanted to do this for 7 years," said Beverly Witte, 94, a resident of Cogir Senior Living in Queen Anne.
Witte has done many things in her life, including 50 years as a Burke Museum employee. She worked as a fossil taxidermist for more than 20 years. She's discovered remains of a cat-like Dinictis creature in South Dakota that was 35 million years old, but she's never jumped out of a plane. Continue reading
RELATED: Western Washington forecast
Get the "5 things you need to know" delivered to your inbox. Sign up for the daily morning email here.
https://www.king5.com/article/news/local/5-things-to-know-this-fourth-of-july-weekend/281-4debb2e4-29d4-4e0c-8b26-9dfa17e6212f 5 things to know this Fourth of July weekend