5 things to know this Fourth of July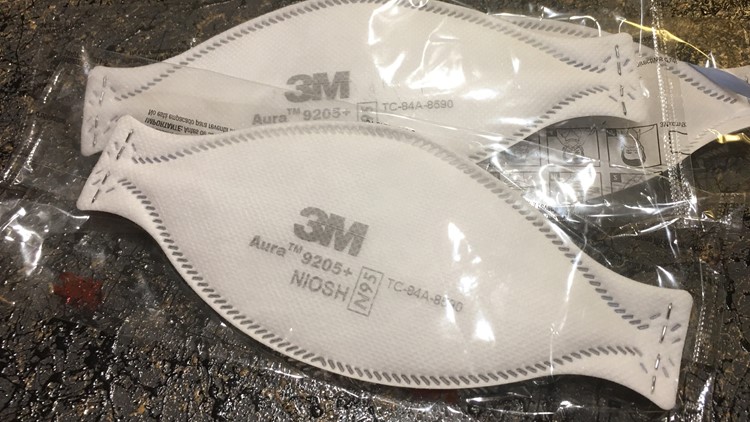 mask recommendations; Fireworks at Lake Union; Green Lake Rescue; History of July 4th; Saanich shooting suspect identified.
CDC recommends 15 counties in Washington should go back to wearing masks
People in over a dozen counties in Washington state should start wearing masks again in public and on public transportation, according to recommendations from the federal Centers for Disease Control and Prevention (CDC).
The CDC's latest information shows that 15 counties have COVID-19 community levels classified as "high," meaning they had 200 or more new COVID-19 cases per 100,000 residents in the past seven days, or they had more than 20 new COVID-19 hospitalizations per 100,000 people over a seven-day period.
According to CDC data calculated June 30, Clallam, Grays Harbor, Pacific, Lewis, Thurston, Pierce, Chelan, Douglas, Grant, Ferry, Lincoln, Spokane, Walla Walla, Columbia, and Asotin counties all have a " high" COVID-19 community levels.
Last week, the Washington state Department of Health and Human Services said the state is seeing a slight drop in cases as of June 12. However, self-testing or no testing at all can contribute to the decline. Continue reading
Fireworks return to Seattle's Lake Union on July 4th
For the first time in three years, fireworks for Seafair's July 4th event will return to Lake Union in Seattle.
"It's going to cover the sky from 50 feet, up to 2,000 feet pretty much it's going to go off, again we've got direct shots and a couple of angled shots," said David Fitzgibbon, the chief pyrotechnician based at Oregon's Western Display Fireworks, which keeps the popular tradition of July 4th brought back to life.
"We've gone from 480 shows to about 20 this year, literally. it died But this year everyone called us," Fitzgibbon said. Continue reading
Swimmer rescued from Green Lake, taken to hospital in critical condition

A 25-year-old man was rushed to hospital in critical condition after being rescued from Seattle's Green Lake, according to the Seattle Fire Department on Sunday.
The Seattle Fire Department responded to Green Lake around noon after a bystander reported that someone had gone underwater and had not surfaced.
Lifeguards were able to locate the man and bring him back to shore for life-saving procedures.
The man was transported to Harborview Medical Center in critical condition. Continue reading
Why do we celebrate the 4th of July?
Across the United States, Americans are pulling out all the stops to celebrate the 4th of July – Independence Day. It's celebrated with flashy fireworks, big barbecues and starry parades.
So what's the story behind the holiday? It commemorates the signing of the Declaration of Independence, but it took a long time to become the celebration it is today.
Why do we celebrate the 4th of July?
On July 4, 1776, the Second Continental Congress unanimously passed the Declaration of Independence to herald the colonies' separation from the Kingdom of Great Britain, according to the Library of Congress. Continue reading
Suspects identified as twin brothers in Saanich, BC bank shooting that injured 6 officers
The two suspects killed in a shootout with Victoria Police on Tuesday have been identified.
The Victoria Police Department identified the suspects as twin brothers Mathew and Isaac Auchterlonie, 22, from Duncan.
As of Wednesday, three of the six police officers injured in the shooting are at home and have recovered. Three other officers remain hospitalized after extensive surgeries, according to Saanich Chief Constable Dean Duthie. One officer remains in intensive care, and another needs surgery. Continue reading
RELATED: Western Washington forecast
Get the "5 things you need to know" delivered to your inbox. Sign up for the daily morning email here.
Download KING 5's Roku and Amazon Fire apps for live news broadcasts and video-on-demand.
https://www.king5.com/article/news/local/5-things-to-know-monday-july-2022/281-db615cfe-55f2-474f-b23b-f20fd9894e64 5 things to know this Fourth of July