5 things to know this Tuesday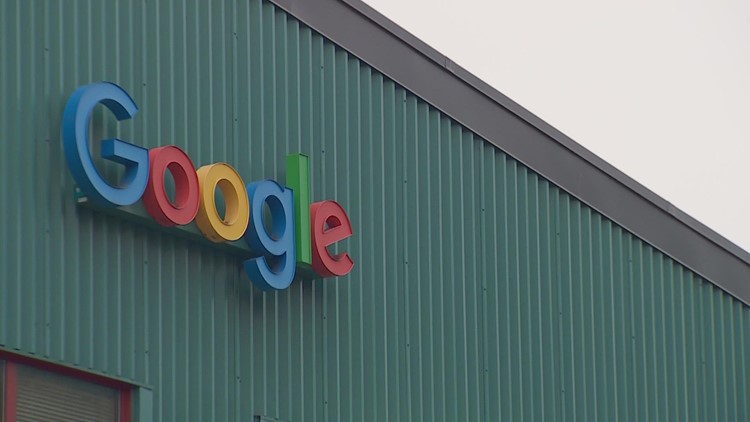 New Google campus in Kirkland; 988 Suicide Prevention Lifeline Preview; Crimes at Rep. Jayapal's home; cases of monkeypox; Teenager rescues helicopter pilot.
The city of Kirkland is close to finalizing a development agreement with Google
The City of Kirkland is nearing completion of an agreement with Google to expand its presence in the city. However, some residents fear that the new development would bring new problems.
Monday was the last public input session before the Kirkland City Council decides whether to sign a development agreement with Google.
Google would purchase Lee Johnson's 10-acre site on 85th and construct four buildings for its campus adjacent to the Bus Rapid Transit Station, arriving at Northeast 85th Street and the I-405 Interchange. Continue reading
988 Suicide Prevention Lifeline number will be rolled out nationwide on July 16th
A new initiative to make it easier to contact the National Suicide Prevention Lifeline will be launched later this week.
Beginning July 16, callers can reach the National Suicide Prevention Lifeline nationwide by simply dialing 988.
The Federal Communications Commission designated this three-digit number for access to the lifeline, although in some areas emergency callers were already allowed to dial 988 to reach the lifeline. Continue reading
Man arrested over possible hate crimes against Congresswoman Pramila Jayapal
According to the Seattle Police Department documentsa man appeared in court for the first time on Monday after allegedly committing a possible hate crime MP Pramila Jayapal (D-7th District) on Saturday night.
A 48-year-old man reportedly drove past Jayapal's West Seattle home three times and yelled obscenities, neighbors said.
A neighbor told police she heard the man screaming, "Go back to India, I will kill you," documents say. The same neighbor said she saw the suspect's vehicle drive past Jayapal's home three times that night. Continue reading
Confirmed case of monkeypox in Snohomish County, probable case in Pierce County
Health officials have confirmed a case of monkeypox in Snohomish County and identified a probable case of monkeypox in Pierce County.
The Snohomish County case was identified in an adult male, according to the Snohomish Health District Friday afternoon. Public health workers are working with the man to find out who he may have been in close contact with.
On Saturday, a man in his 30s in Pierce County tested positive for orthopoxvirus, the genus of virus that causes monkeypox and other diseases like smallpox, according to the Centers for Disease Control (CDC). The CDC is working to confirm whether or not the man has monkeypox. Tacoma-Pierce County health officials are investigating who the man was in close contact with. Continue reading
Helicopter falls from the sky, lands on Orondo Teen, the pilot saves
Logan Schneider thought his day at his family's cherry farm was over last week when it was actually just beginning.
Logan was riding a tractor in the orchard about 12 miles north of Wenatchee last week when a helicopter went over overhead power lines and landed on him.
Logan extricated himself from the rubble, only to find the helicopter pilot trapped – dangling upside down in his harness. Continue reading
RELATED: Western Washington forecast
Get the "5 things you need to know" delivered to your inbox. Sign up for the daily morning email here.
Download KING 5's Roku and Amazon Fire apps for live news broadcasts and video-on-demand.
https://www.king5.com/article/news/local/5-things-to-know-tuesday-july-2022/281-19e59f79-428c-434f-bd35-4b00cd32efd3 5 things to know this Tuesday