5 things to know Thursday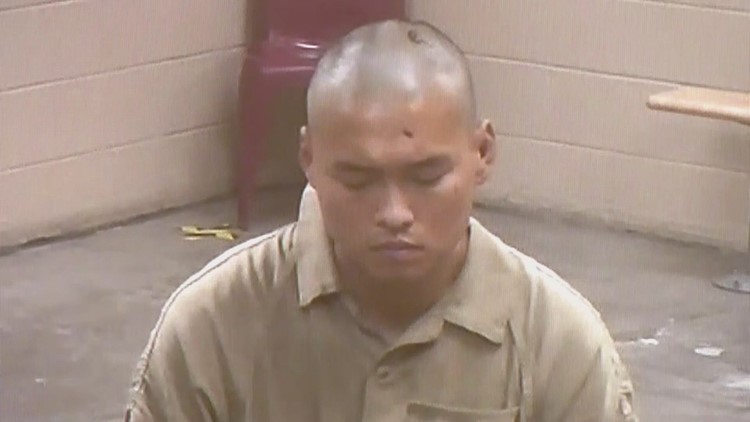 Gorge shoots gun in court; Teenagers with an overdose of fentanyl; Infectious cancer in shellfish; Hurricane Ridge reopens; Native American Graduation
USA –
Court documents: Canyon suspect ate mushrooms before fatal shooting
The suspect accused of killing two people and wounding two others at a music festival at the Gorge Amphitheater last weekend is believed to have hallucinated before the deadly shooting, according to court documents .
James M. Kelly, 26, appeared in Grant County Superior Court on Wednesday, and a judge found probable cause to detain him without bail. Kelly was charged with two counts of first-degree murder, one count of first-degree assault and one count of first-degree domestic violence.
According to court documents, Kelly was attending the Beyond Wonderland music festival with his girlfriend when he took a dose of "shroom" and began hallucinating. Kelly began to think that the world was ending. His girlfriend told authorities that Kelly said, "This is the end" and went to get a gun from his car, according to court documents. Read more
Bellevue police warn of substances containing fentanyl after suspected teen overdose
Bellevue School District (BSD) is warning parents after two teenagers may have overdosed on fentanyl on Tuesday from an aerosol, according to Bellevue Deputy Mayor Jared Nieuwenhuis.
In a screenshot of a message sent by Nieuwenhuis to the families of middle and high school students in BSD, the district was notified of an incident in which two high school students are alleged to have inadvertently used fentanyl overdose. "They are believed to have used vape pens containing or impregnated with fentanyl," the statement said.
Bellevue Police indicate they have answered to an apartment complex on 16th Street Northeast and was able to revive a 17- and 18-year-old, although one suffered serious life-threatening injuries. Read more
Researchers find cancer transmitted in shellfish
A team of investigators is studying the causes of cancer that can be transmitted in shellfish on both the east and west coasts, including the impact on cockles, a species essential to Suquamish and other tribes have traditionally considered it a source of food.
"The key questions we're trying to answer with this study and with this grant are how do these diseases spread in the wild?" Michael Metzger, Assistant Investigator at the Pacific Northwest Research Institute said. "We know they can be transmitted, but we don't know how they move from beach to beach, how it changes over time, and whether it's seasonal, which is not the case." It's really important to understand how changing temperatures will impact how these diseases are transmitted in the future."
Metzger said there is no indication that the cancer can spread from shellfish to humans. Read more
Hurricane Ridge area to reopen next week after fires
The Hurricane Ridge area at Olympic National Park will reopen next week following a devastating fire at the historic lodge.
According to the National Park Service, the area will open to visitors on June 27.
The motel will remain fenced off and closed for the safety of the public. The Hurricane Ridge site was closed May 7 after the Hurricane Ridge Day Lodge caught fire, leaving the building "completely damaged". Read more
Graduation ceremony for Native American students who survived proposed budget cuts
For decades, the school district has held a special ceremony, "In honor of the Native American Graduation," for students who have ties to Native Americans.
Earlier this school year, Superintendent Dr. Laurynn Evans proposed ending this tradition to save money for the district.
Evans said the district needs to cut its budget by 6-7% for next school year. At least two teachers have been fired. Read more