7 Bonkers Corporate Earth Day Campaigns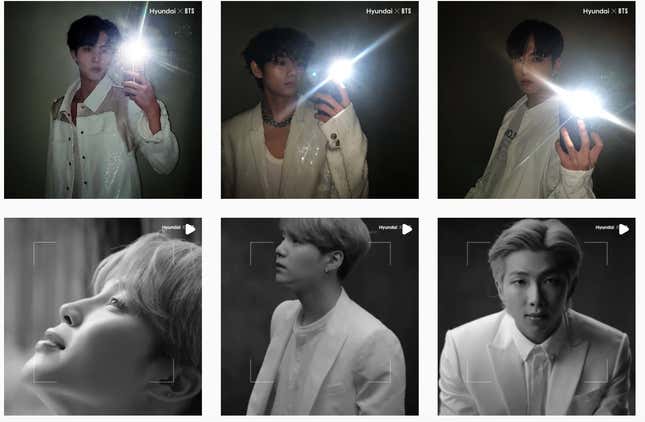 We will end on a surreal note. In 2020, automaker Hyundai has teamed up with Korean pop sensation BTS for Earth Day. The brand challenged fans to take a selfie with the lights off and then tag the Hyundai account on Instagram to win BTS-themed prizes.
If you're wondering what a selfie in the dark has to do with Earth Day, you're not alone. I've looked through a lot of campaign materials and there's hardly any mention of earth, nature, conservation and whatever. Damn, it hardly has anything to do with that outside in this campaign, except for brief shots of the BTS boys on the beach, in the snow, in the rain and walking between trees in the promotional video, which ends with a shot of them next to a Hyundai hydrogen-powered car. (The brand's press release called that the video "presents the company's vision for hydrogen energy as positive energy for a better future". Cool.)
The selfie should show… what exactly? Mind confused, soul reeling. Earth Day has reached its logical conclusion: utterly meaningless corporate drivel.