81 years after death, WWII veteran buried in Lewis County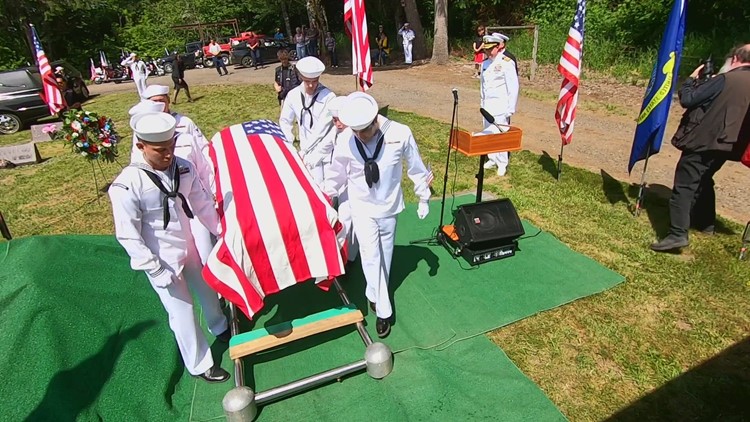 DNA research has identified Cecil Barncord, who was killed in the attack on Pearl Harbor on December 7, 1941.
MOSSYROCK, Wash. – Cecil Barncord's family never thought they'd get the chance to say goodbye.
But more than 80 years after his death, the World War II veteran was buried with full military ceremony at Mossyrock's Swofford Cemetery Wednesday.
Tom Rowe, Barncord's grandson, said: "It's emotional because I've been trying to make this happen since 2015.
Barncord died in the attack on Pearl Harbor on December 7, 1941. He was killed when the Japanese torpedoed Barncord's battleship, the battleship. USS Oklahoma.
The Navy said 429 sailors were killed when the ship sank. Most of the remains were not identified until DNA research conducted by the military began in 2015.
In October 2016, Barncord's remains were identified.
It took the military years to track down Barncord's oldest living relative, Larry Mason, an 81-year-old grandson from Mossyrock.
Mason said: "I was only six months old when he was killed in Pearl Harbor.
Mason had other relatives buried in Mossyrock and thought it would be a good place for the uncle he had never met.
"It's amazing how they do all this just to find out who he is… I appreciate that," Mason said, "The military takes care of their men and their women."