$97 million granted for infrastructure projects in Washington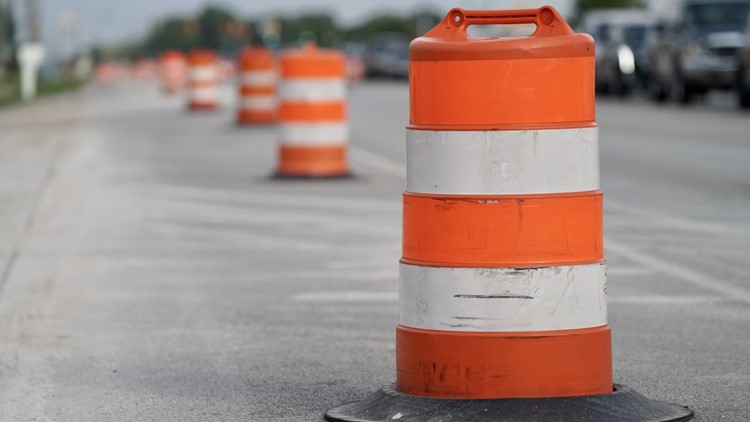 Here are the projects in Washington state that will receive more than $97 million of the US Department of Transportation's $2.2 billion for local infrastructure.
SEATTLE — U.S. transportation officials on Thursday announced $2.2 billion for local infrastructure projects that pave the way for new bridges, roads, bike lanes, railroads and ports in numerous communities across the country.
Competitive scholarships are more than double last year's under the same program. The inflow comes from a $1 trillion infrastructure bill sponsored by President Joe Biden, which provided an additional $7.5 billion in grants over five years.
Transportation Secretary Pete Buttigieg said the projects would help modernize America's transportation systems.
"This is a program that recognizes a lot of the most interesting and compelling ideas and designs and plans that aren't going to come out of Washington but should get more of the funding," Buttigieg said. "We deliver that here."
Buttigieg said the U.S. Department of Transportation has received approximately $13 billion in grant applications.
A total of 166 projects across the country will receive a portion of the $2.2 billion.
Here are the projects in Washington State that are expected to total more than $97 million.
Washington State Department of Transportation
The Washington State Department of Transportation receives $6 million for two planning projects.
The first planning project is funding studies in Seattle and Spokane to reconnect communities across Washington state separated by Interstate 90. The project will eventually reconnect underserved communities by providing safe and accessible transportation.
The second project will also complete a study on how residents from nearby communities can be better connected to Yakima, including services and jobs. The study will examine road improvements to connect bicycle and pedestrian lanes in Toppenish, Wapato and Union Gap. Overall, the project aims to create safe pedestrian crossings for bicycles on US 97 and SR 22.
>> Download KING 5's Roku and Amazon Fire apps to watch live newscasts and videos on demand
Whatcom County
Whatcom County will receive $25 million to replace Lummi Island Ferry and upgrade their systems.
The project will replace the 60-year-old ferry with an electric battery hybrid ferry. The project also includes adapting the terminal structures to the new ferry and installing an electrical charging infrastructure.
City of Lynnwood
The city will receive $25 million to build a new multi-lane bridge over I-5 between the intersections of 196th Street SW (SR 524)/Poplar Way and 33rd Avenue W/Alderwood Mall Boulevard.
The project aims to relieve traffic congestion and allow better access to development in downtown Lynnwood. The project will also add a protected shared-use path for pedestrians and cyclists.
town of Bothell
The $19 million Bothell project will widen Bothell Way NE to five lanes from Reder Way to 191st St NE.
The project will create space for dedicated turn lanes and signals at busy intersections and build protected bicycle and pedestrian lanes. It will also include fish habitat enhancement and crossing as well as wetland mitigation.
City of Spokane Valley
The $21.7 million project will replace State Route 27's freeway-rail junction and BNSF railroad tracks with a new Pines Road underpass.
The project will replace the intersection of two state highways, SR 27 and SR 290, with a multi-lane roundabout and build a separate, shared path under the level crossing.
The project aims to improve movement in the supply chain while creating a safer environment for vehicle, bicycle and pedestrian traffic. The project also includes a new trailhead facility with restrooms, electric vehicle charging stations and non-motorized access to the Centennial Trail and Spokane River.
City of Pullman
Pullman awarded $1 million to complete planning for Airport Road rebuild.
The reconstruction includes a wider section of roadway, a shared bike lane, a roundabout at an intersection, and a pedestrian walkway to Pullman Moscow Airport. The project also envisages a bus stop connecting the airport to the regional bus system.
Download our free KING 5 app to keep up with news from across western Washington.
The funding represents a significant increase from the $983 million distributed across 90 projects in 2021. The allocation is the largest from 2009 for a program that underwent multiple name and focus changes during the presidential administrations of Barack Obama and Donald Trump.
While the funding is still sizeable, it doesn't have the purchasing power that was expected when the infrastructure bill was passed by Congress last year. That's because inflation has pushed up the cost of key transportation building materials like steel plate for bridges and asphalt for pavement.
https://www.king5.com/article/news/local/washington-state-97-million-transportation-projects/281-2df88c7f-923f-484a-aa0d-5ca950b932ce $97 million granted for infrastructure projects in Washington