A former Mossad chief says Israel is enforcing an apartheid system in the West Bank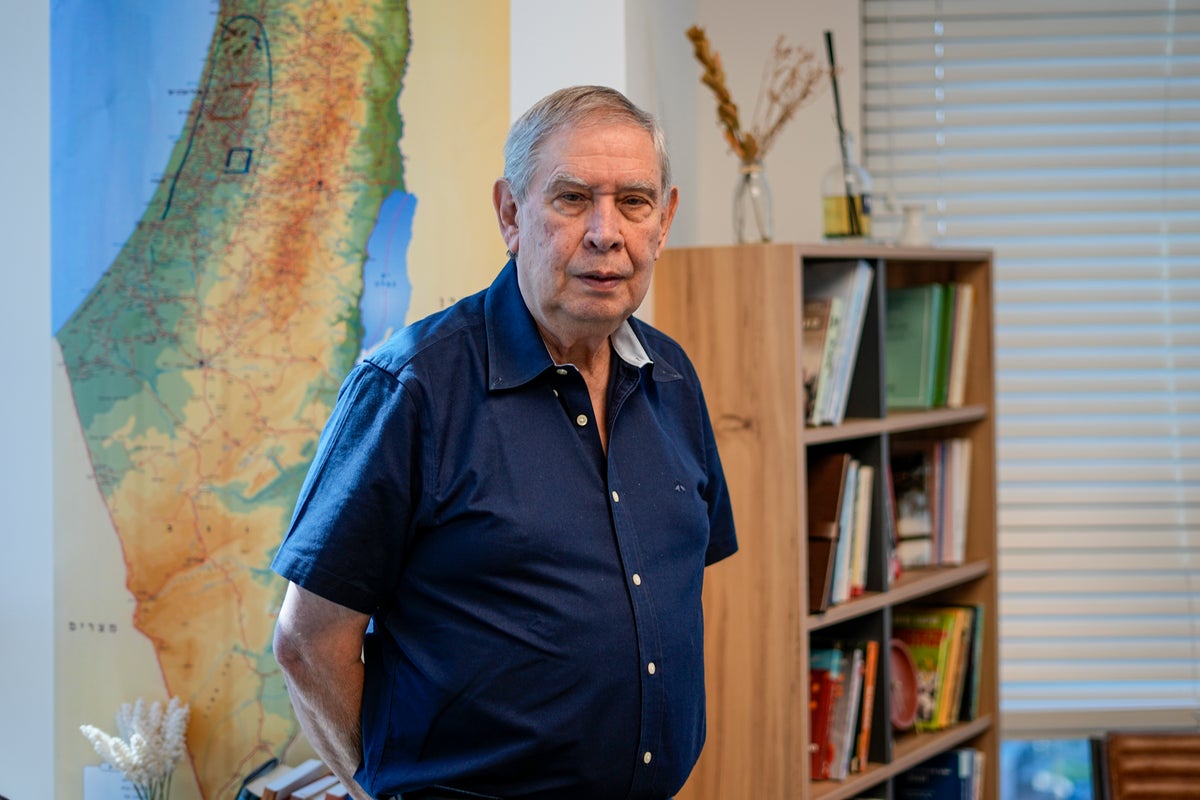 A former head of Israel's Mossad intelligence agency told the Associated Press on Wednesday that Israel is enforcing an apartheid system in the West Bank, joining a small but growing list of retired civil servants who support an idea that remains largely on the fringes of Israeli and international discourse on diplomacy .
Tamir Pardo is the latest former senior official to conclude that Israel's treatment of Palestinians in the West Bank amounts to apartheid, a nod to South Africa's racial segregation system that ended in 1994.
Leading human rights groups in Israel and abroad, as well as Palestinians, have accused Israel and its 56-year occupation of the West Bank of morphing into an apartheid system that gives Palestinians second-class status and aims to maintain Jewish hegemony from the Jordan River to the Mediterranean .
A handful of former Israeli leaders, diplomats and security forces have warned that Israel is at risk of becoming an apartheid state, but Pardo's language was even more blunt.
"There is an apartheid state here," said Tamir Pardo in an interview. "In an area where two people are sentenced under two legal systems, that is an apartheid state."
Given Pardo's background, the comments carry particular weight in security-obsessed Israel.
Pardo, who served as head of Israel's intelligence service from 2011 to 2016, would not say whether he held the same beliefs as head of Mossad. But he said he believes the Palestinians are among the country's most pressing problems — beyond Iran's nuclear program, which Prime Minister Benjamin Netanyahu saw as an existential threat.
Pardo said that as Mossad chief he had repeatedly warned Netanyahu that he had to decide Israel's borders or he risked destroying a state for the Jews.
Over the past year, Pardo has become an outspoken critic of Netanyahu and his administration's efforts to overhaul the judicial system, slamming his old boss for moves he says would result in Israel becoming a dictatorship. His outspoken assessment of Israel's military occupation on Wednesday is a rarity among leaders of the grassroots protest movement against judicial reform, who have largely avoided talking about the occupation over fears it might alienate more nationalist supporters.
Pardo's comments and the overhaul come as Israel's far-right government, made up of ultra-nationalist parties supporting the annexation of the West Bank, is working to consolidate Israel's grip on the territory. Some ministers have promised to double the number of settlers currently residing in the West Bank, which currently stands at half a million.
From 1948 to 1994, apartheid South Africa was governed by a system based on white supremacy and racial segregation. Human rights groups based their conclusions on Israel on international conventions such as the Rome Statute of the International Criminal Court. It defines apartheid as "an institutionalized regime of systematic oppression and domination of one racial group over every other racial group".
Pardo said Israeli citizens can get in a car and drive anywhere they want, except for the blocked Gaza Strip, but Palestinians cannot drive anywhere. He said his views on the West Bank system were "not extreme". It's a fact."
Israelis are barred from entering Palestinian territories in the West Bank, but are allowed to drive across Israel and through the 60% of the West Bank controlled by Israel. Palestinians need permission from Israel to enter the country and often have to pass through military checkpoints to move within the West Bank.
Human rights groups point to discriminatory policies within Israel and in annexed East Jerusalem, Israel's blockade of the Gaza Strip, which has been ruled by the militant Hamas group since 2007, and Israel's occupation of the West Bank. Israel exercises overall control of the territory, maintains a two-tier legal system, and builds and expands Jewish settlements that most of the international community considers illegal.
Israel rejects any accusation of apartheid and declares that its own Arab citizens enjoy equal rights. At the height of the peace process in the 1990s, Israel granted limited autonomy to the internationally recognized West Bank-based Palestinian Authority and withdrew its soldiers and settlers from Gaza in 2005. The West Bank is said to be disputed territory and so on. Its fate should be decided in negotiations.
Pardo warned that Israel's existence as a Jewish state would be in jeopardy if Israel did not establish borders between itself and the Palestinians.
Experts predict that there will be more Arabs than Jews in Israel and the territories conquered by Israel in 1967 – the West Bank, the Gaza Strip and East Jerusalem. Continued occupation could force Israel to make a difficult choice: formalize minority Jewish rule over disenfranchised Palestinians — or give them the right to vote and potentially end the Zionist dream of a Jewish homeland in historic Palestine.
"Israel must decide what it wants. "A country without borders has no borders," said Pardo.