A look at known Iranian-Americans held by Iran as the US seeks a prisoner release deal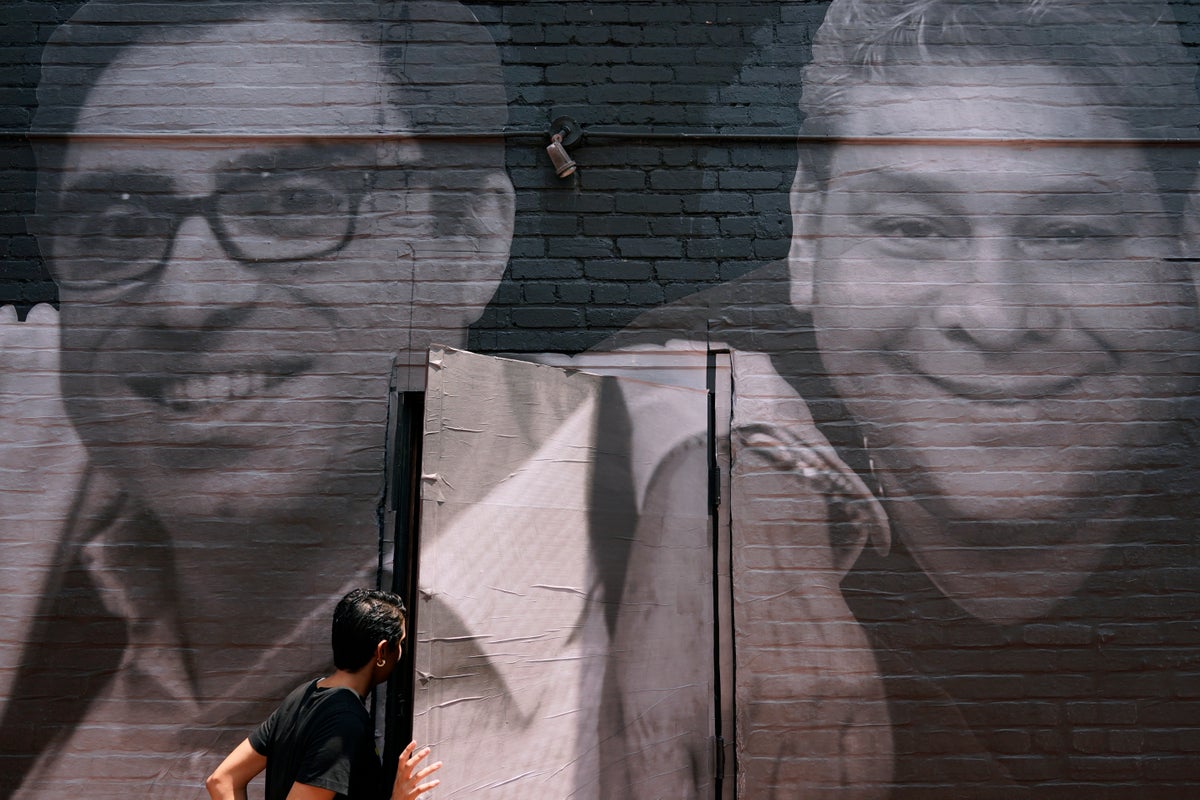 Iran has transferred five Iranian-American nationals from prison to house arrest, part of a possible deal over billions of dollars in Iranian assets frozen in South Korea.
Three of the five prisoners have already been identified, two others have not been publicly named. Identified individuals include:
SIAMAK NAMAZI
Siamak Namazi, an energy manager, was arrested in 2015. He had advocated closer relations between Iran and the West.
Iran sentenced both Namazi and his father, Baquer Namazi, to 10 years in the country's notorious Evin prison on fabricated espionage charges, according to the US and UN.
Baquer was placed under house arrest on medical grounds in 2018 but was unable to leave Iran despite his family's pleas to travel after several hospitalizations for emergency heart surgery. In October 2022 he left Iran permanently.
Siamak is the longest held Iranian-American in Tehran. He appealed to President Joe Biden in an essay in The New York Times in June 2022 when American and Iranian nuclear negotiators met for indirect talks in Doha, Qatar, urging him to step in to "end this nightmare."
EMAD SHARGHI
The unclear spying allegations against Iranian-American businessman Emad Sharghi came to light in early 2021 when an Iranian court announced that the venture capitalist had been sentenced in absentia to 10 years in prison.
His family say Iran acquitted him of espionage charges in December 2019 after months of detention and interrogation. Iran says security forces then apprehended Sharghi at the country's northwestern border and arrested him again when he tried to flee Iran while he was out on bail.
MORAD TAHBAZ
Morad Tahbaz, a British-American conservationist of Iranian descent, was due to be released from prison in March 2022 as part of Iran-Britain's agreement to settle a long-running debt dispute.
The deal freed two high-ranking detainees: charity worker Nazanin Zaghari-Ratcliffe and retired civil engineer Anoosheh Ashoori, who flew home to London. But Tahbaz remained firmly in Iran. Reports soon surfaced that he was sent back to prison despite the promise of leave.
Tahbaz was caught by a dragnet manhunt targeting environmental activists while visiting Iran in January 2018 and sentenced to 10 years in prison.