Aaron Rodgers, Packers catch Titans by surprise with TD to end first quarter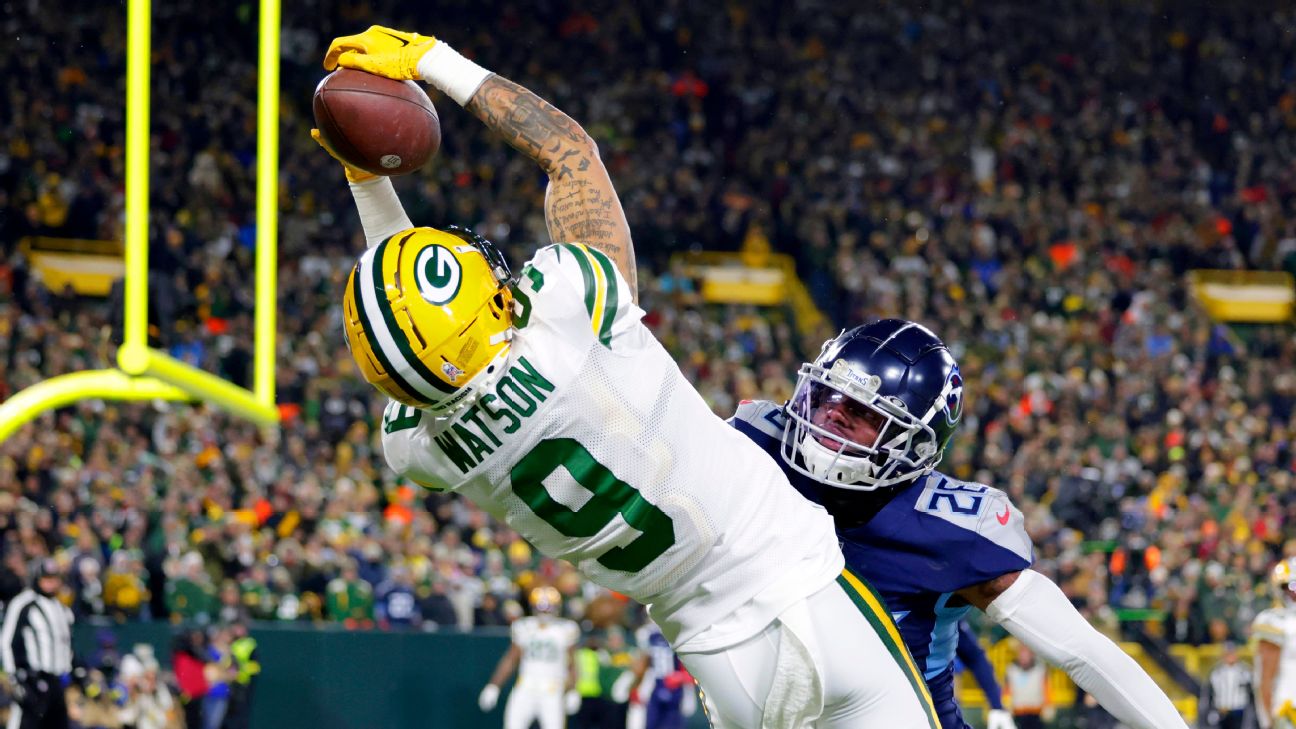 GREEN BAY, Wisconsin — Five days ago, Christian Watson had zero touchdown catches. Five quarters of a football later, he had four of them.
He followed up his three-touchdown game against the Dallas Cowboys last Sunday with another TD in the first quarter of Thursday night's Green Bay Packers game against the Tennessee Titans.
The last Packers rookie receiver with at least four touchdown catches in a season was James Lofton, who had six in 1978.
And while this is all new to the second-round rookie pick, it came down to a game that's old hat for Aaron Rodgers.
Rodgers caught the Titans with 12 men on the field and floated the ball to Watson on the left side of the end zone for a contested catch over cornerback Kristian Fulton.
It was Rodgers' 17th career touchdown pass in free games — either offside on defense or too many men on the field. It was Rodger's first such touchdown of the season and his first since last Christmas against the Cleveland Browns. Nobody else has had more than five such touchdowns since 2008.
The Titans blocked the extra point to go 7-6 into the second quarter.
BEGINNER. FROM. THE. WEEK.@ChristianW2017 is at it again! 🙌 #TENvsGB | #GoPackGo

📺 Prime Video pic.twitter.com/ztFer3Ln9a

— Green Bay Packers (@packers) November 18, 2022
https://www.espn.com/nfl/story/_/id/35049560/rodgers-catches-titans-surprise-td-pass-rookie-watson Aaron Rodgers, Packers catch Titans by surprise with TD to end first quarter