Adam Azim keen to become undisputed world champion to inspire British-Pakistanis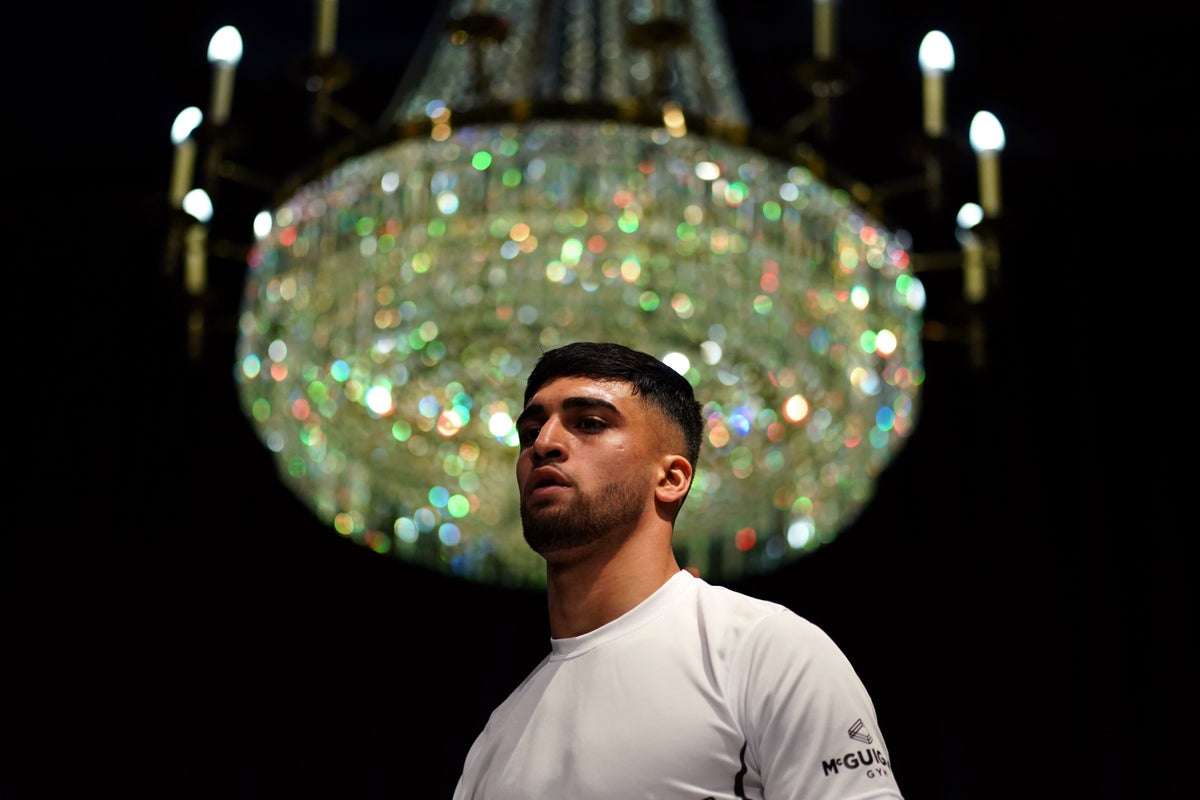 Super lightweight boxer Adam Azim has set his sights on becoming the first British-Pakistani undisputed world champion and wants to use his platform to inspire his community.
Azim, who is preparing for his fight with Aram Fanyan on September 2, admitted he wants to follow the path of his childhood hero Amir Khan and be a role model for the next generation of athletes from Asian backgrounds.
Azim, 21, who has an unbeaten record of 8-0-0, wants to be world champions at a young age, as did Khan, who did so in 2009 at the age of 22 by beating Andriy Kotelnik in Manchester.
"Our relationship is really strong (Azim and Khan), he's like a big brother to me, he was my inspiration growing up," Azim told the PA news agency. "I told him, 'I want to be young.'" "World champions like you" and that one day I will be the only British-Pakistani undisputed world champion. It will be good to go unchallenged because that's my dream, that's my goal. "He was a huge inspiration to me because he (Khan was the only British-Pakistani player at the time and everyone was a huge fan of his as he had great hand speed and was always in big, fun fights.
"For me it's a big thing (representing British Pakistani nationals) – I want to be a role model for the young generation and for both the Pakistani and British communities."
Azim partnered with the Shazad Yaseen Foundation in 2022 to bring relief to impoverished areas in Tanzania.
And the Slough fighter wants to continue his charity work in disadvantaged areas and wants to use his platform to start his own "big charity" in the future.
"I want to keep working hard in the ring and also help with my charity work," he added.
"After this next fight I will be flying to Africa to do charity work. I want to get more involved in charity work because there are a lot of unfortunate people who need food and money." We teamed up with SYF because I really want to start a big charity myself and it's important to give something to people to give back to those who need it most." Azim is confident he can lead by example in the ring to attract more young people from minority ethnic communities to the sport.
He said: "I just have to keep fighting so that more and more people are watching me. I am on the rise as a British Pakistani and there are others on the rise as well. So if we keep doing what we're doing, everything will improve (more diversity in sport)."