Addressing police accountability in wake of Tyre Nichols killing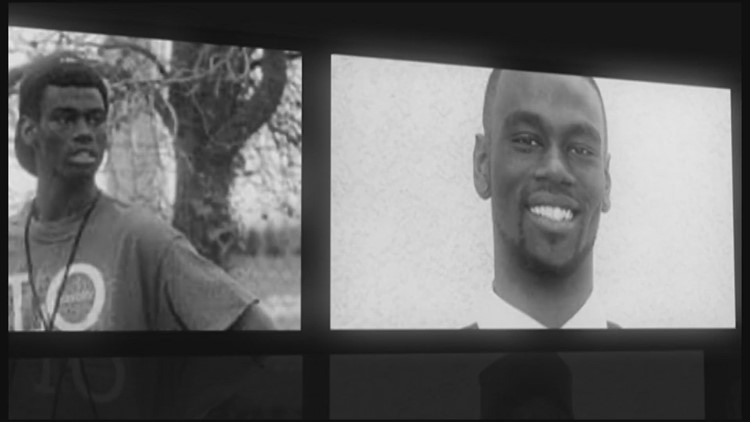 State and local leaders are pushing for continued police accountability and reform legislation.
SEATTLE — Outrage and grief continued after Memphis Police released a video showing the officer beating Tire Nichols, who died in hospital three days later.
Five officers are facing murder charges and rekindling conversation around policing culture.
Leaders in Seattle's black community reiterated the need for change.
"We can hold our police accountable by engaging in change," said Victoria Beach, chair of the African American Advisory Council.
One recent change Beach is involved in is the Before Badge Program. SPD recruits are trained to help build relationships and better understand the people they will serve.
In a statement, Seattle Police Chief Adrian Diaz said he is committed to ensuring what happens to Tire Nichols never happens in Seattle. The statement lays out many of the changes made by the department including de-escalation and mental health training.
Other changes come after the 2020 murder of George Floyd, including a state law requiring an officer to intervene when they witness another officer using excessive force.
"I think what we see in Memphis is that the officers don't de-escalate first, but aggravate the situation. I think Seattle is in a place where they're learning from what they've seen over the past few years to make things better and different," said Pastor Harvey Drake of the Emerald City Bible Fellowship. speak.
Many police accountability laws are being passed through the state agency. A proposed bill would give the attorney general the power to investigate and sue law enforcement agencies to create reforms if they violate the state constitution.
Another proposed bill would allow victims of police abuse to receive compensation for injuries and attorneys' fees, and end eligible immunity for police. Both pieces of legislation are on the Judiciary & Civil Rights Commission.
"Change doesn't just start or happen because an incident like this happens or a murder happens, change has to be continuous," said Marriam Blocker, who also works with Beach on police reform. .
CLOCK: KING 5 top stories playlist on YouTube
https://www.king5.com/article/news/local/public-safety/addressing-police-accountability-tyre-nichols-killing/281-9b521716-4978-4d7d-9936-95b749b68e9c Addressing police accountability in wake of Tyre Nichols killing