Adjustments being made to Seattle's Alaskan Way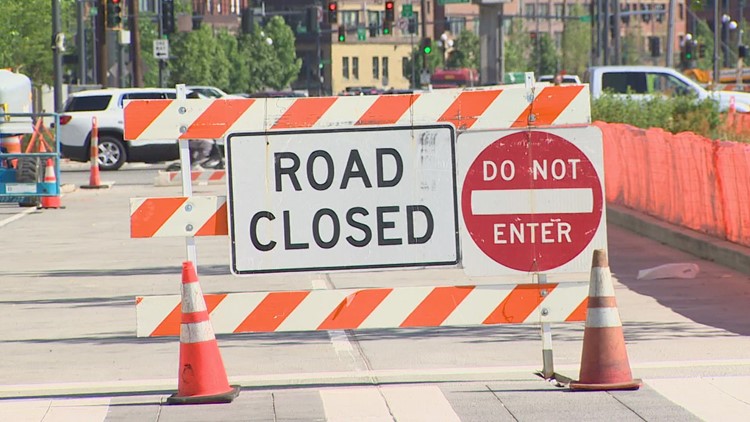 Additional lanes of the Alaskan Way will be converted to the new configuration overnight Monday.
SEATTLE — The Alaskan Way along Seattle's waterfront is shifting while five more blocks of lanes move onto the newly constructed road.
Monday's overnight adjustments allow the Seattle Department of Transportation (SDOT) to open two lanes each direction south of Union Street and one lane each direction north of Union Street, as well as parking and loading areas.
The improvements will allow crews to draw attention west to the park promenade and sheltered bike lanes, SDOT said.
Teams working on the Waterfront program have been building a new Alaskan Way east of the current road since late 2019. Shore works followed the demolition of the Alaskan Way Viaduct, which was demolished over the course of 10 months in 2019.
SDOT has phased new lanes open while sections of the new Alaskan Way are being completed.
Next year, SDOT plans to open an elevated road north of Union Street and complete the route to the new Alaskan Way, which will sit in the footprint of the former viaduct.
Work on the Alaskan Way at Pioneer Square between South Main Street and Yesler Way cannot be completed until Washington State Ferries complete the majority of their work to replace the Colman Dock Ferry Terminal. Construction of the Alaskan Way in this area is expected to resume in 2023.
WATCH: Waterfront Seattle continues to transform the neighborhood
https://www.king5.com/article/news/local/seattle/seattle-waterfront-alaskan-way-lane-adjustment/281-c52d181b-ff03-4d66-9d4e-7191336ec4f9 Adjustments being made to Seattle's Alaskan Way