Afghan women kept apart from British husbands by government's 'callous' English language rules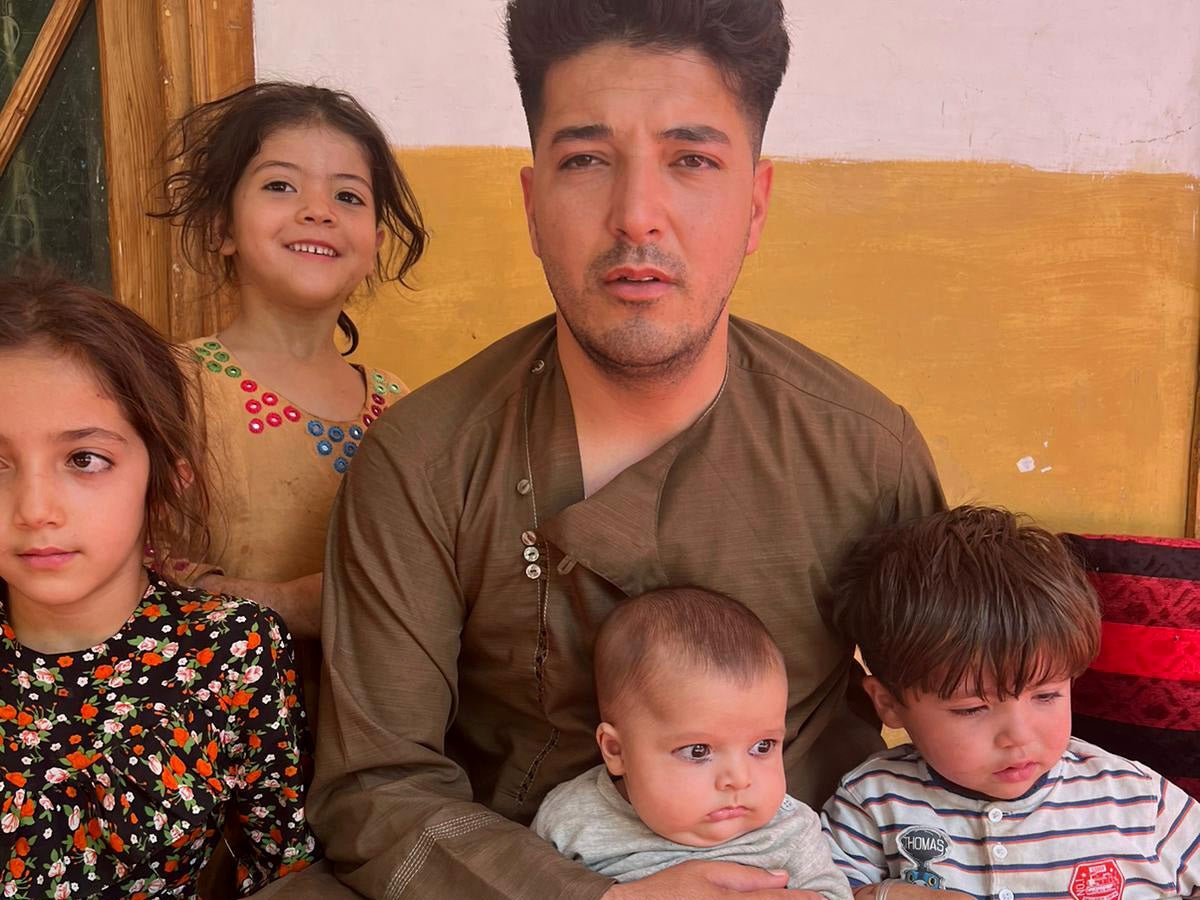 Afghan women trapped under Taliban rule are barred from reuniting with their British husbands because they do not speak the English language required to enter Britain.
MPs have warned that Afghan women face major language barriers trying to cross into the UK because of the Home Office's "bureaucratic" rules, which require them to demonstrate a certain level of English proficiency.
Wives can apply for an exemption from language requirements, but this is not easy to obtain. In Afghanistan, the Taliban have banned women's education, meaning most women cannot learn a language. They are also forbidden to travel outside without a man.
All English test centers in Afghanistan are now closed, meaning Afghan women could only take the test if they were in a neighboring country like Pakistan. In one case, a woman was denied a visa to enter Pakistan – putting her in an impossible situation.
English skills are nonexistent for Ukrainian refugees who have come to the UK by the thousands, and none for family members or wives of Afghans admitted to the UK under the government's two main resettlement schemes, ACRS and Arap corresponding requirement.
One MP said the women had been faced with "bureaucratic deadlock after bureaucratic deadlock between them and seeking safety from their families". Another said the "cruel and callous inflexibility" of language requirements is putting "vulnerable refugees at risk and tearing families apart".
In one case, a British-Afghan man was unable to obtain a visa for his wife and one-year-old daughter, who was trapped in Afghanistan, to travel to Pakistan to complete the biometric tests required for the spousal visa.
Before the Taliban took power, the woman had studied English and taken the required test and failed. Under the new regime it was not possible for her to continue her education. Attempts by the husband to teach his wife English over the phone also failed because the internet connection was too bad, he said The Independent.
The man, who was visiting his family in Afghanistan when the Taliban took over the country in August 2021, accused the government of "playing a game" with his family, adding, "I can't see my baby." I have about Paid £7,000 to £8,000 in home office and solicitor's fees. A decision has to be made because who will be responsible if something happens to my wife?"
In another case, a British-Afghan father has been unable to find lawyers to help him apply for an exemption and is concerned about government regulations requiring his wife to meet certain English requirements.
Hewaad Farhad said he was desperate about his situation and didn't know how to get a spousal visa for his wife because she didn't speak English.
Mr Farhad who lives in the former Prime Minister Boris JohnsonThe former Uxbridge constituency said: "I grew up in the UK, my life – everything – conforms to British society." I have nothing in Afghanistan. I can't work and being British living in Afghanistan is dangerous."
Since the Taliban took power, his wife has no longer been allowed to attend classes and is not allowed to go outside without a male escort. Her brother tried to teach her some English, Mr Farhad said, but she has not been able to make any progress as she cannot read or write.
"There are no English classes and no education for women," he said. "She didn't go to school and when she was growing up she lived in a village far from school and her father didn't want her to go there."
Through an interpreter, his wife, whose name we won't reveal for security reasons, said: "It's very stressful here, it's very depressing just living with the kids." The kids and I miss him so much.
"We're afraid we'll get in trouble and I'm not safe here. Learning English is very difficult and challenging for me. Whatever it takes to get to the UK, I want to do it."
Rep. Caroline Lucas, whose constituents are stuck in Afghanistan with wives and children, has written to Secretary of Immigration Robert Jenrick asking for a review of decisions on Afghanistan visas.
In one case in her constituency, the wife and young children of a British father fled to a third country after the Taliban took power. The woman does not speak English and cannot study in the country she is in as she is illiterate and has to take care of her children.
The Home Office initially rejected her application for a spousal visa on the grounds that she did not meet the required level of English. However, the decision was overturned following Ms Lucas' intervention.
Ms Lucas said: "The Home Office's cruel and callous inflexibility on English language requirements is putting vulnerable refugees at risk and tearing families apart. I have constituents whose spouses and children are stranded in Afghanistan, who are at risk from the Taliban, have had no formal education and therefore face enormous language barriers and no support network.
"These extraordinary circumstances cannot be met with a stubborn and indifferent bureaucracy."
Tan Dhesi, Labor MP for Slough, was also approached by voters who were unable to get together with their families.
He said the government's track record in assisting applicants in Afghanistan had been "disastrous". He added: "Both the Arap program and the ACRS have been beset by enduring failures since their inception, leaving many in Afghanistan in fear for their lives.
"Since the Taliban took power, I have been contacted by many poor Slough constituents, including some who simply want to reunite their families and keep themselves safe. The government needs to address these grave concerns in this delicate and serious situation."
The leader of the all-party parliamentary group on Afghan women and girls, Wendy Chamberlain MP, said: "Afghan women were promised support by the government when the Taliban took power, but instead we saw bureaucratic deadlock after bureaucratic deadlock between them and them. "Get safe with their families.
"Government needs to use common sense and compassion in its policies – whether it's biometrics or language requirements."
A Home Office spokesman said: "The UK has made an ambitious and generous commitment to helping vulnerable people in Afghanistan and so far we have rescued around 24,600 vulnerable people."
"The English language requirement was introduced to enable those who come to the UK to contribute and integrate into society. We expect applicants to complete these tests whenever possible, but will consider the details of any exceptional circumstances for those who are unable to do so."