After climate summit, California Gov. Gavin Newsom faces key decisions to reduce emissions back home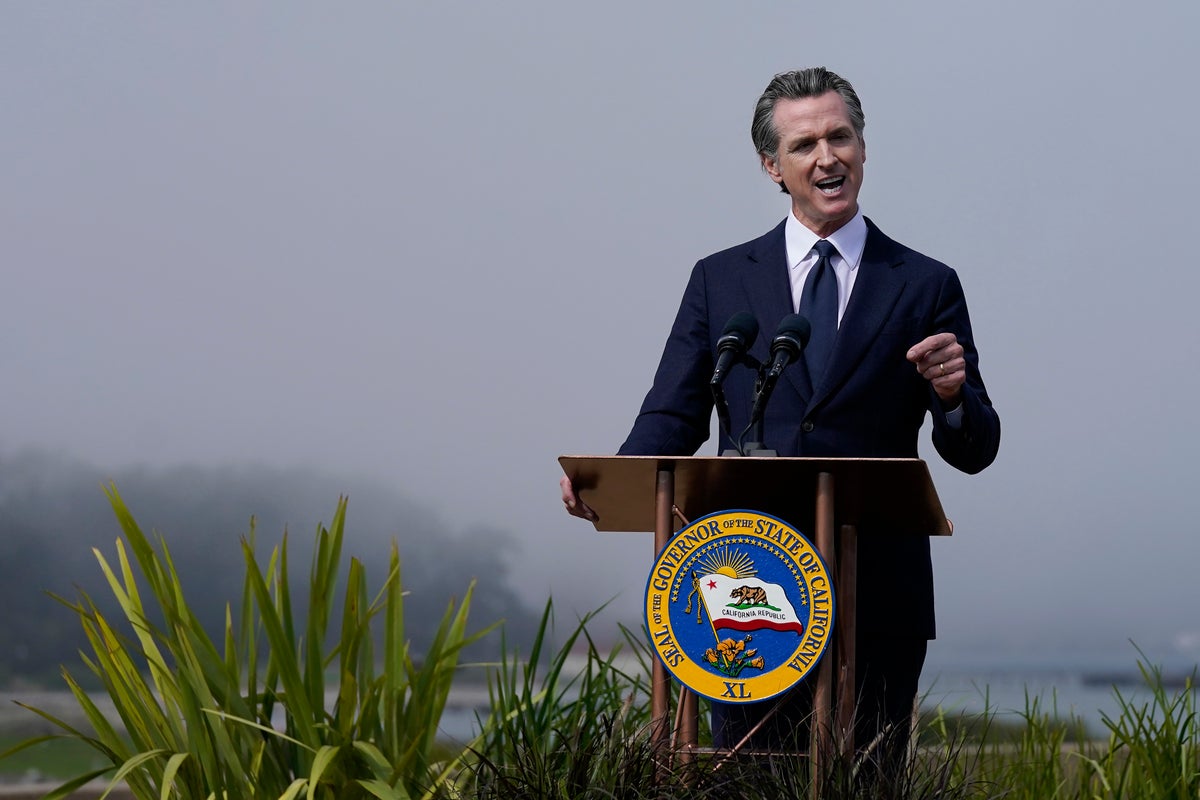 California governor Gavin Newsom He recently caused a stir in the climate world when he announced a lawsuit alleging major oil and gas companies had misled the public about the risks fossil fuels pose to global warming and said he would sign the country's most far-reaching emissions reporting requirements for large companies.
Newsom must now decide whether to go further. Lawmakers have sent him bills aimed at reducing greenhouse gas emissions from buildings, helping schools adapt to climate change and reducing the cost to taxpayers of cleaning up orphan oil and gas wells.
After legislative branch Wrapping up the year, Newsom praised California's leadership on environmental issues earlier this month United Nations Climate summit in New York. In California, he said, climate change has resulted in "places, lifestyles and traditions being destroyed right before our eyes, despite all leadership."
"When you read the newspaper or turn on your television … you see a state, not just of dreamers and doers, but you see a state that is going up in flames," Newsom said.
Newsom said he would sign a bill requiring companies with annual revenue of more than $1 billion to disclose a broad range of greenhouse gas emissions. He also said he would sign a law requiring companies that make more than $500 million a year to disclose how climate change may affect their business financially and how they plan to adapt to it.
There were some key climate proposals that failed to pass the Legislature this year, including rules to expand pollutants that must be monitored near refineries and legislation to divest public pension system funding for employees and teachers from the industry fossil fuels.
Newsom has until Oct. 14 to decide whether to sign bills into law, veto them or allow them to become law without his signature. Here are some of the climate proposals the California legislature passed or didn't pass this year:
Abandoned oil and gas wells
Lawmakers have passed a bill that would require companies that win the right to operate a well to demonstrate the financial ability to clean up. One way to do this under the bill would be to provide a deposit for the full cost of the well cleanup.
The state estimates there are more than 5,000 wells in California without an active owner able to properly seal and cap them. These are called orphan wells.
Since there is no active owner, the state is responsible for rehabilitating the wells. That's a problem because taxpayers shouldn't be responsible for oil and gas companies failing to shut down wells properly, said Ann Alexander, an attorney with the Natural Resources Defense Council.
According to the California Department of Conservation, improperly capped wells can pose a public health risk through pollution that can contaminate drinking water.
The state already requires companies to pay deposits for well cleaning, but the amount is often not enough, Alexander said.
The Western States Petroleum Association says the bill could "exacerbate" the state's orphan well problem by creating another financial hurdle for companies that might otherwise acquire a well.
California is one of the top 10 crude oil producing states. However, according to the US Energy Information Administration, production has fallen from about 230,000 barrels per year in 2005 to less than 125,000 barrels in 2022.
BUILDING EMISSIONS
Lawmakers sent a bill to Newsom's desk asking state regulators to find an approach to reducing climate-changing emissions from buildings.
The state estimates the sector is responsible for about a quarter of California's greenhouse gas emissions. These emissions come from sources such as electricity used to operate buildings and refrigerants used for cooling.
The state plans to reduce these emissions from homes, businesses and other buildings as part of its broader 2030 goal to cut California's greenhouse gas emissions 40% below 1990 levels.
The bill would require the California Energy Commission to submit a report to the Legislature in 2026 recommending the state's next steps to reduce building emissions.
Opponents say the bill could lead to burdensome energy efficiency requirements for housing providers.
CLIMATE LAWS LAWSURES DIDN'T PASS THIS YEAR
A proposal to expand a program that requires monitoring of certain pollutants near refineries was included in a two-year bill, allowing lawmakers to consider it again in January. The bill would amend the program to include biofuel refineries that use materials derived from plants or other living things.
A key Assembly committee blocked a bill earlier this month that would require schools to submit a plan to reduce heat in outdoor campus areas, such as by replacing asphalt with less heat-absorbing surfaces.
Advocates say the legislation would have helped increase the number of shaded areas at schools in low-income areas that don't already have many shaded areas. Another bill requiring the California Energy Commission to create a plan to help schools adapt to the impacts of climate change reached Newsom this year.
State Sen. Lena A. Gonzalez, a Democrat who represents part of Los Angeles County, introduced a bill to separate the state's public employee and teacher pension systems from the fossil fuel industry. The bill passed the Senate but did not receive a hearing in the House. Lawmakers can take up the matter again in January.
___
Sophie Austin is a corps member for the Associated Press/Report for America Statehouse News Initiative. Report for America is a nonprofit national service program that places journalists in local newsrooms to report on undercovered issues. Follow Austin on X, the platform formerly known as Twitter: @sophieadanna