Aleksandar Mitrovic ban 'really tough' for whole club – Fulham boss Marco Silva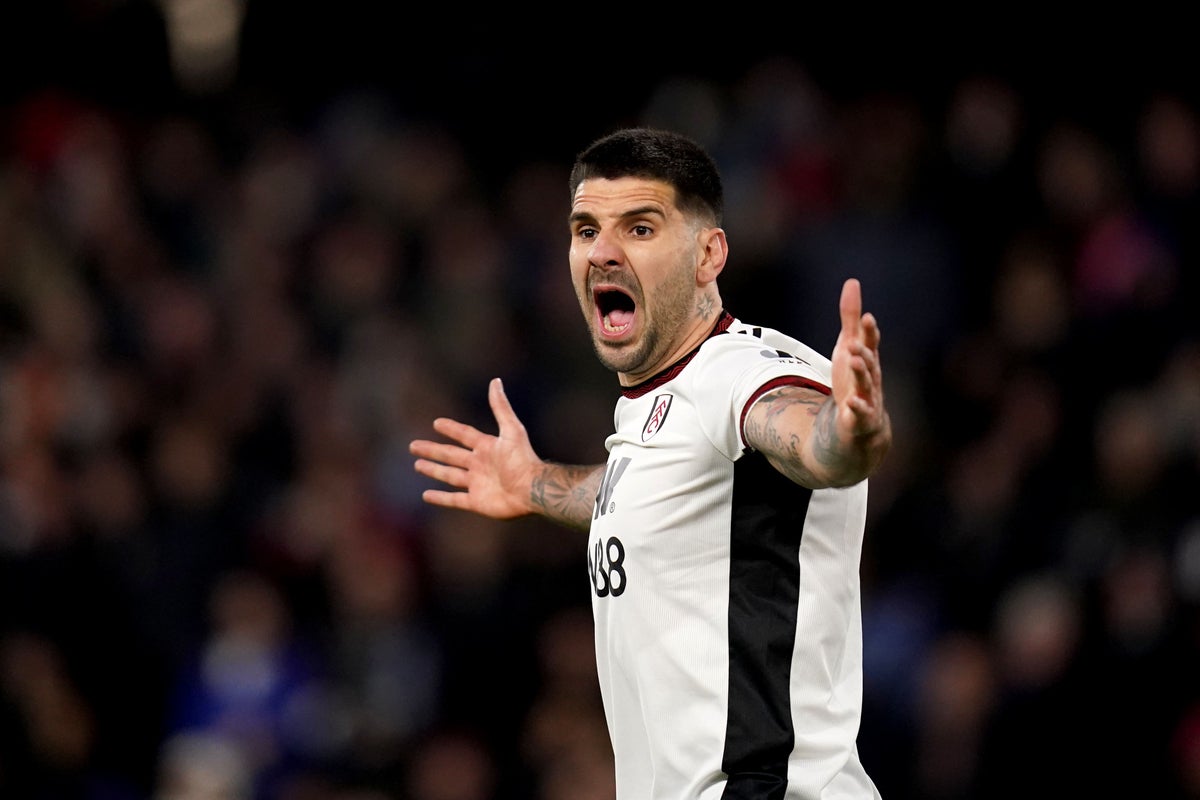 Fulham manager Marco Silva admits Aleksandar Mitrovic's eight-game ban has affected not only his striker but the West London club as a whole.
The Serb will miss Monday's meeting against Leicester as he serves out the final game of his lengthy suspension imposed after grabbing referee Chris Kavanagh during the Cottagers' FA Cup defeat at Manchester United in March.
Silva said his staff would do everything possible to ensure Mitrovic was ready to face Southampton on Saturday but revealed it had not been an easy process.
"Of course it was a tough time for him, as expected," said Silva. "He's been working hard, it has to be like that, without a chance (to play) and the mood is a little bit better some days than others.
"He knew a month ago he was going to be out for eight games, that's really tough for any player.
"If you have an injury, a muscle injury or something we know about, ok, it's part of life.
"But in all this situation, how it came for us, how everything happened, the treatment behind all this scenario, it was really tough, not only for Mitro, I have to say for our football club. We felt something that is not good."
The 28-year-old had scored 11 goals in 21 games for Silva's side before his suspension.
He was initially given a standard three-game ban, which was later increased by three games for violent behavior towards a match official, with two more added for using language that was "inappropriate, abusive, abusive and threatening".
A later appeal by the Football Association to extend the bans on Mitrovic and Silva, who was given a two-match ban for his own involvement in that clash, was later dismissed by an independent appeals panel.
Fulham are hoping Monday's meeting against relegation strugglers Leicester will help them recover from back-to-back defeats to Manchester City and Liverpool before Mitrovic's return against Saints gives them another boost.
Whether he will be ready to start this game has yet to be determined.
Silva said: "We are here to support Mitro. It's up to him to keep working hard to be as good as possible from a physical point of view. It will be good to have him back for the next game.
"He's working hard and we're doing everything we can to keep him in very good shape. He's doing his best too, and of course if he's going to be available it's up to me to decide if he's ready to start the game or not.
"But that's a different situation for the next game. He works hard and we try to keep it as good as possible."