Alison Hammond was called out by a This Morning guest for missing a charity event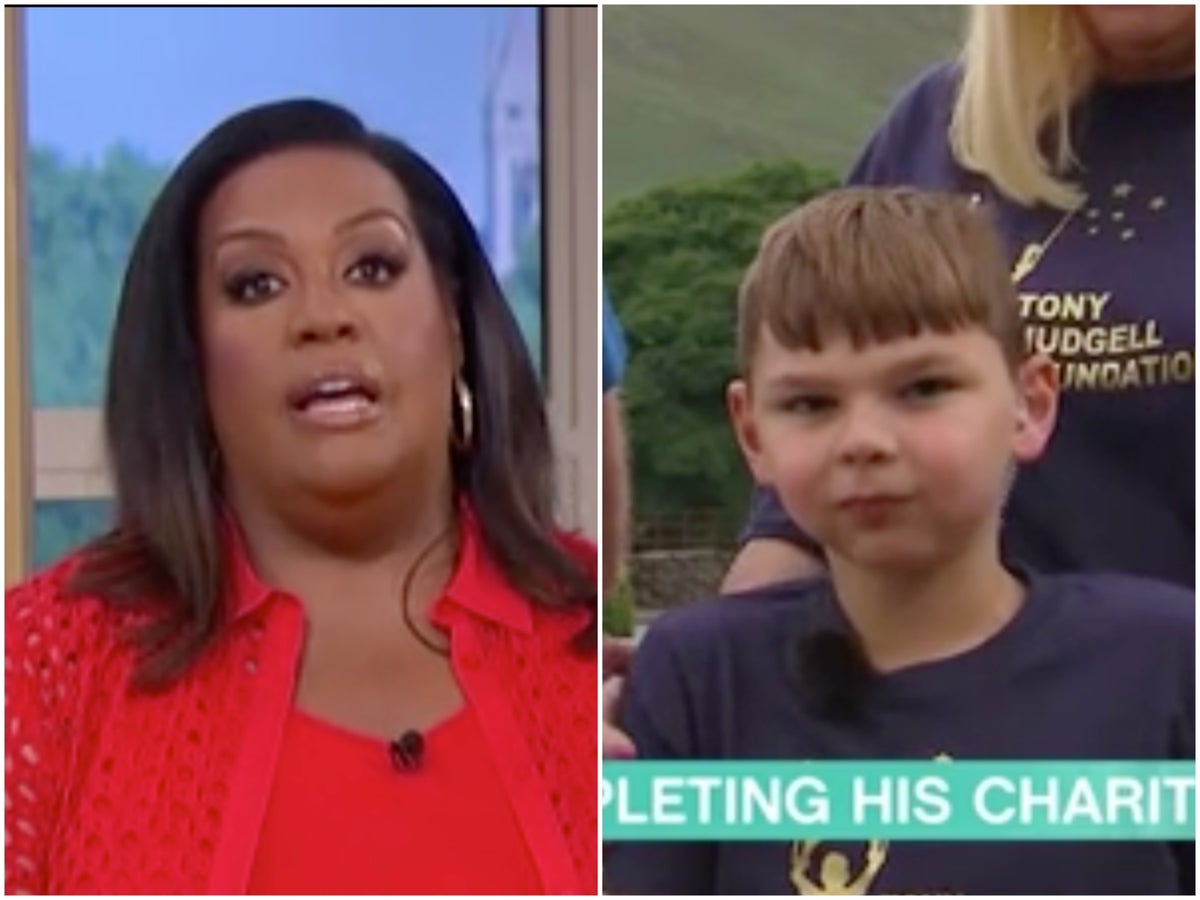 This morning Host Alison Hammond was called from a young fundraiser for not showing up to a charity event she was supposed to be attending.
On Friday (August 11) Hammond interviewed Tony Hudgell, an eight-year-old who had both legs amputated after being a baby who suffered abuse from his birth parents, which led to organ failure, broken bones and sepsis.
Hudgell previously appeared on the ITV show to talk about his charity hike up Orrest Head, a hill in the Lake District, and Hammond told the youngster she would be present at the expedition.
She didn't show up, however, and Hugell didn't let her get away with it. While appearing on the show via video link alongside adoptive parents Paula and Mark, Hugell told Hammond, "We needed you — you never came."
Hammond's co-host Josie Gibson burst out laughing, which Hammond calmly accepted: "Well, what was it, Tony, I was recording… Listen, because I really have to explain it to you. I recorded an episode of Bake and I couldn't make it.
"But next time I'll do my best to be there. I'm so sorry I wasn't there. I'm disappointed in myself and I'm sure everyone was disappointed that I wasn't there. But you made it! You did it on behalf of everyone and I'm so proud of you."
At the end of the interview, Gibson revealed that Hudgell had "raised over £40,000": "And Alison has news."
Hammond said: "Because I wasn't there, is it okay if we put £500 in the till too? Would you forgive me then?"
Hudgell smiled and nodded his agreement.
In March 2023, Hammond was announced to replace Matt Lucas on the Channel 4 series The Great British Bake Offin which she will join Noel Fielding.
On Saturday (12 August) ITV announced it had hired a new male presenter to host Wednesday's show with Josie Gibson.