All the Warhammer Reveals From Warhammer Fest 2023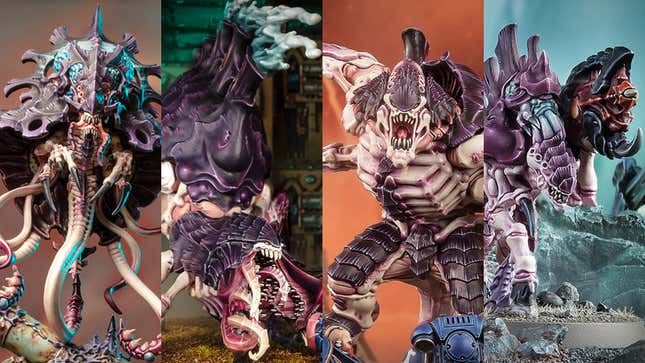 Speaking of swarms of alien monsters trying to rip your guts out out, there is a lot by those on the Tyranid side Leviathan. Led by the winged Tyranid Prime, the swarms of the Hive Fleet include gargantuan monsters such as the psychically heavy Neurotyrant, the psychic eater Psychophage, stealthy assassins called Von Ryan's Leapers, artillery monsters called Barbgaunts, and the giant, four-clawed infantry shredder known only as the Screamer Killer.
Of course, as if that wasn't enough, there are also a few swarms of normal Tyranid infantry – namely the main Termagants and Neurogaunts, who shield creatures to defend Tyranid psychic support.