Amber Gibson: Brother found guilty of sexual assault and murder of 16 year-old sister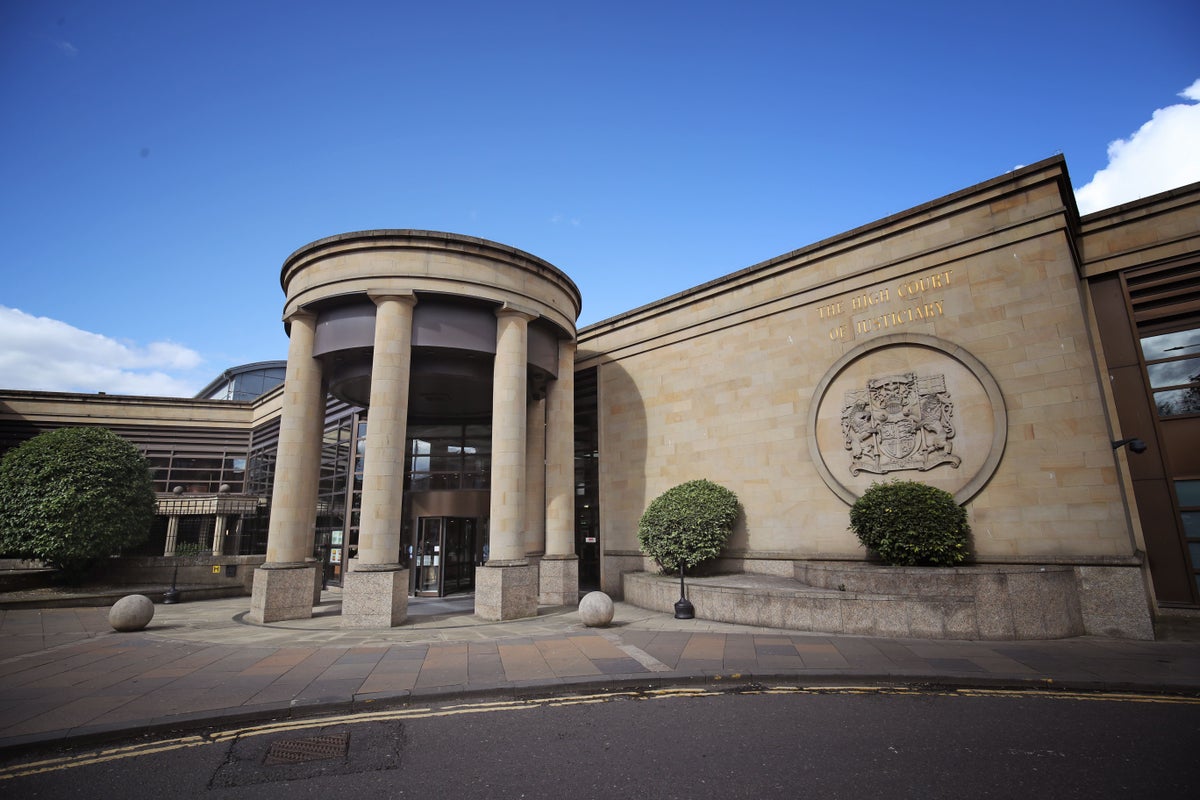 A man has been found guilty of sexually assaulting and murdering his 16-year-old sister.
Connor Gibson, 20, has been convicted of assaulting his sister Amber on November 26, 2021 in a wooded area in Hamilton, South Lanarkshire, stripping her of her clothes, sexually assaulting her to rape her, traumatizing her head and body with blunt force and strangling her.
Gibson denied the charges against him but was found guilty after a 13-day trial in Glasgow High Court.
Judge Lord Mulholland told him: "Your sister – the last person she saw was you strangling her. It was spoiled and you will pay a heavy price for that."
He told Gibson he could face life in prison, with that portion of the sentence to be determined after reviewing the mitigation request filed on his behalf and a criminal justice social worker's report.
Amber was reported missing on Friday evening November 26 and her body was discovered around 10.10am on November 28 in Cadzow Glen.
Gibson was arrested three days later on December 1, and the day before his arrest he posted a harrowing tribute to the sister he murdered, writing on Facebook: "Amber you're going high the rest of the time. You will be missed by all of us. Especially me. I love you ginger midget. GBFN (goodbye) X".
The forensic pathologist who performed the autopsy on Amber's body told the court she was found covered in mud and the cause of death was "compression of the neck."
The jury also heard other forensic evidence that "distributed bloodstains" on Gibson's jacket were consistent with Amber and his DNA was also found on her shorts, which she wore as underwear, which had been "violently torn off."
The court heard that Gibson, also known by the surname Niven, appeared unemotional when speaking to his and Amber's former foster father, Craig Niven, on the day Amber's body was found.
When testifying, Mr Niven had said he would not let the siblings around each other because they were "not a good mix".
Mr Niven and his wife had been raising the siblings since Amber was three and her brother was five. A few years later, the couple was given permanent care of the couple.
At the time of Amber's murder, Connor was living at the Blue Triangle homeless shelter in Hamilton, while Amber was at the town's Hillhouse children's home.
Mr Niven told the court he had not heard from his former foster son during Amber's disappearance, but in a call the day her body was discovered, Gibson told him the couple had been "fighting" when they saw each other two days earlier.
The jury also heard from Scottish Police Cybercrime Unit Peter Benson, who investigated a phone found at Gibson's home.
It was revealed that around 12:34 a.m. on November 27, the user of the phone wrote to a Snapchat group of five recipients, "I'm going to really need your help when you guys get back." I'm serious."
The court saw evidence that the user texted Amber Gibson about 40 seconds later on the app: "Are you alright?"
The user then said around 1.33am in the group chat, "nvm (never mind) it's all good."
Search history retrieved from the phone also showed that at 11:38 p.m. the user searched "How to stop nosy cops from monitoring your phone".
Iain Currie, manager of the Hillhouse Children's Home, told the court he spoke to Gibson around 9pm on November 26 after he called to speak to his sister, but noted he seemed "sharp" on the phone after failing to offer a greeting.
Also on trial was 45-year-old Stephen Corrigan, who was found guilty of attempting to thwart the aims of justice and breach of public peace by intimately touching and hiding Amber's body after discovering her sometime over the following two days rather than contacting emergency services.
Corrigan, who was told in court that Gibson did not know him, also denied the charges and had filed a special alibi defense.
His father, William Corrigan, 79, told the court his son was at his home in Blantyre, South Lanarkshire this weekend after a fall on the ice left his arm in a sling and denied lying to protect him.
The court heard Corrigan tell police he "absolutely couldn't" explain why his DNA was found in 39 spots on Amber's body, including her breasts, buttocks and thighs.
Judge Mulholland told Corrigan he had been convicted of "horrible crimes".
He said: "When you encountered a young girl who had been strangled, she was naked … instead of alerting the authorities, you decide … to treat her body all over from head to toe, including the intimate areas – the private parts – and your DNA told the story."
He told Corrigan he was facing a "long prison sentence."
The judge stayed judgment on damage limitation and background reporting until September 4 at Livingston High Court.