An 11-year-old warned about a mysterious stranger before her rape and murder. Now her father needs justice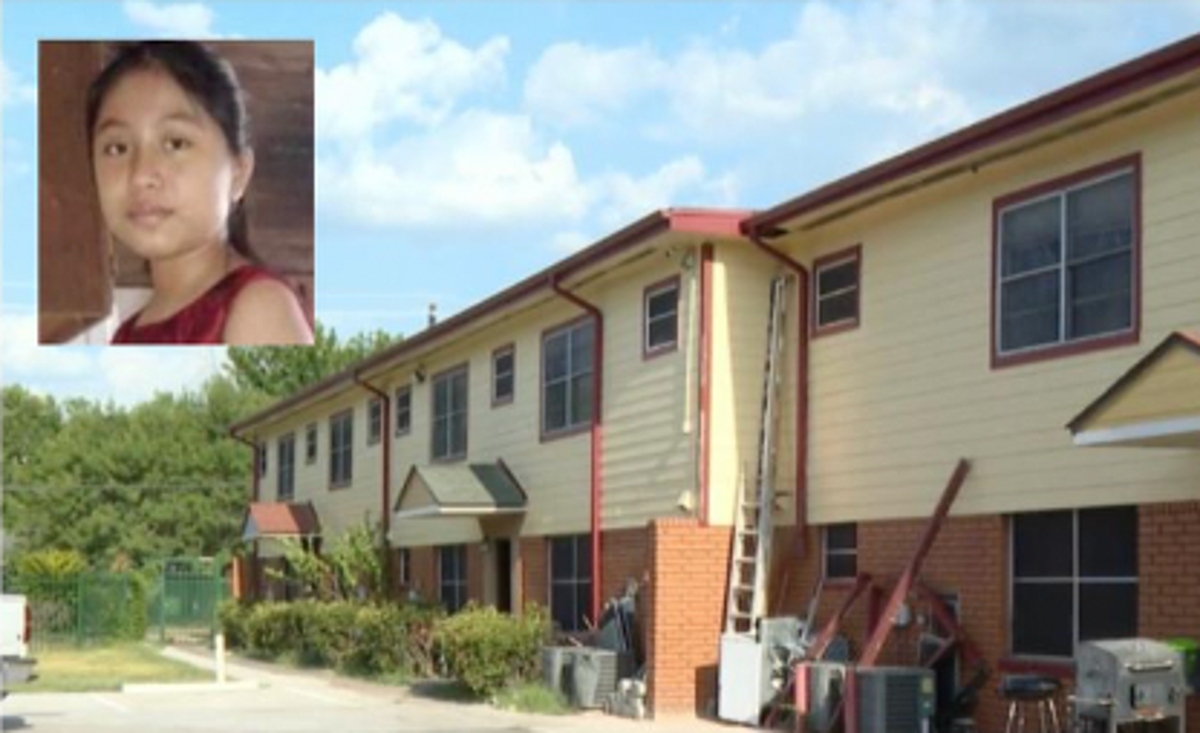 JJust thirty minutes after Carmelo González left for work on Aug. 12, he received an alarming text message from his 11-year-old daughter, Maria, saying there was a knock on the door of their shared apartment in Pasadena, Texas.
Mr. González warned his daughter not to open the door but never received a reply to that last text. Concerned that something might have happened, he asked his brother to check on Maria, who was nowhere to be found.
When the father of two arrived at the house hours later, he discovered a disturbing scene in his daughter's room. Maria had been strangled, her body wrapped in two garbage bags and stuffed into a laundry basket hidden under the bed.
"They took my child, who I loved the most," Mr. González said in Spanish during an interview with Univision. "I left her alone in the apartment and she sent me voice notes saying there was someone at the door. I told her not to open the door and that I was leaving work."
A manhunt is currently underway for the perpetrator of Maria's brutal killing. Pasadena Police say they are looking for suspects who may have known of the family's routine and that Mr. González left the home on the day of the killing.
Here's everything we know about the case:
Maria's body was placed in a basket under her bed
Four years ago, Mr. González and Maria immigrated to the United States from Guatemala, where Mr. Gonzalez's wife and younger daughter still reside. They had lived in Austin, Texas and Florida before moving to Pasadena.
They had only lived in the 1004 Main Street complex for three months, and during the summer Mr. Gonzalez went to work while his daughter stayed home.
"She was good and respectful. She was a quiet girl," the grieving father told Univision while holding a portrait with a picture of his murdered daughter.
On the morning of the murder, Mr. González left for work around 9:45 a.m., Pasadena Police Chief Josh Bruegger said at a news conference on Tuesday.
Shortly thereafter, Maria told her father that an unknown person was standing at the front door. That would be the last message Maria sent before she was killed.
Mr. González asked his brother Reginaldo González, who lives in the area with his family, to check on Maria. Maria's uncle did not find her when he and his wife looked for her across the house, but was alarmed when he saw coffee and sugar strewn on the couch.
"As soon as I opened the door, I felt something different," said Reginaldo González Telemundo 47. "I thought, 'What happened here?'"
Then Maria's father arrived at the house, joined the search and finally suggested that his daughter could do laundry because the laundry basket was gone.
"He asked loudly, 'Why isn't my laundry basket here?'" Reginaldo González said. "Then we found her. They put the girl in a garbage bag in the basket under the bed."
"Why would anyone do such a thing? She was just a little girl," Maria's father also told Telemundo 47.
According to the police, a girl was raped and strangled
The coroner determined that Maria had been sexually abused.
The cause of death was given as asphyxiation from strangulation and blunt trauma to the head and neck.
"Anyone who saw anything in this particular apartment just after 10 a.m. Saturday, we are asking that they please let us know what information they may have," Pasadena Police Chief Josh Bruegger said Tuesday.
Mr Bruegger said the door was locked when family members first arrived looking for Maria. He said entry did not appear to have been forced.
"It's a fairly small complex… it strikes me as terribly suspicious that Dad would go to work and within 30 minutes someone would knock on the door," Mr Bruegger said when asked if he believed the killer lived in the apartment building .
Police voluntarily took DNA samples from some residents of the complex, but Mr Bruegger said some had been uncooperative. Mr Bruegger assured the municipality that immigration status would not be an issue if they chose to provide information.
Authorities are also trying to check the surveillance cameras installed on the complex, but there are concerns that these may not be operational. The police chief said his department is investigating similarities between the killing of Maria and recent crimes, but the investigation has so far found no links.
"We have no suspects yet and are doing everything we can to solve this crime. Being the parent of an almost 10-year-old myself, this is a cause for concern," added Mr Bruegger. "
Maria's mom says she's 'run out of tears'
Maria's mother Ana Elizabeth Xitumul Saput told Telemundo 47 that she and her youngest daughter stayed behind in Guatemala because of her heart problems. She said the tragic news took a toll on her and she just wanted to see her daughter one last time.
"I don't want to cry anymore…I want justice. I need her killer to come to terms and I ask God that kindhearted people will help us bring our daughter's remains back to Guatemala," the grieving mother said. "This person has no feelings. Don't you have any sisters, no mother?"
Crime Stoppers offers $5,000 for information leading to the arrest of Maria's killer. No suspects have been identified in the case.
According to local police, federal investigators are supporting the investigation.
Anyone with information is asked to contact the Pasadena Police Department at 713-475-7803 or 713-475-7878.