An Arizona teen vanished from her home in 2019. She has been found 1,000 miles away near the Canadian border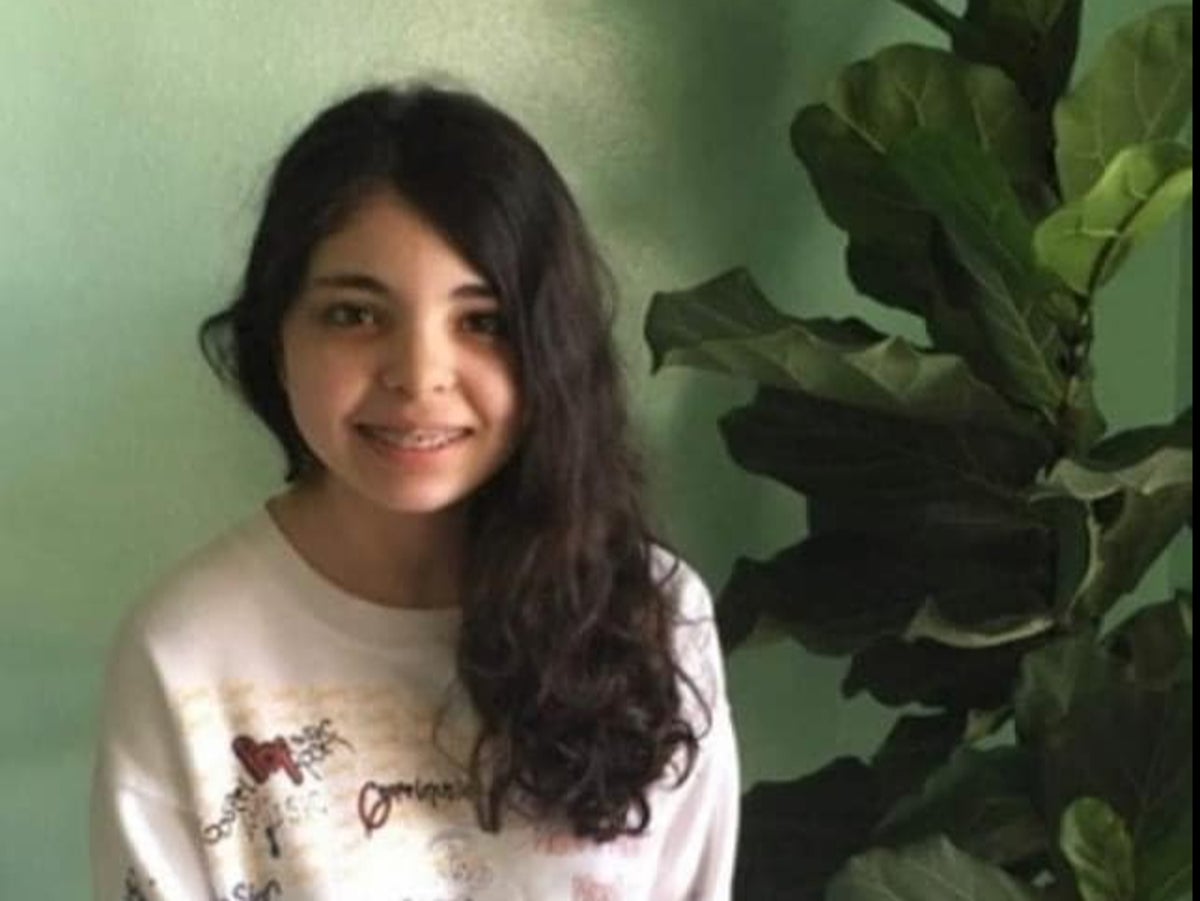 Jessica Nuñez had been living on a prayer since her 14-year-old daughter Alicia Navarro went missing from their home in Glendale, Arizona, nearly four years ago.
Everything indicated that when Alicia climbed a fence in the backyard of the home on 15 September 2019, she intended to come back; the teen took her phone and laptop with her but not the chargers, all her clothes remained in her closet and she promised to return in a rushed note she left behind in her bedroom.
"I ran away. I will be back, I swear. I'm sorry," Alicia wrote on a crumpled piece of paper.
Despite thousands of leads, days turned into weeks and years without reliable information regarding Alicia's whereabouts. Ms Nuñez's initial fear was that her daughter, who is on the Autism spectrum and struggles with social anxiety, would become an easy target for predators.
But worries have grown over time that Alicia was lured out of the home in the first place. In several media appearances, Ms Nuñez vowed that her daughter's disappearance would not become another statistic, and after four years of pleading for Alicia's safe return in any and every way she could, the mother and daughter have finally been reunited.
The Glendale Police Department announced on Wednesday evening that Alicia had walked inside a police station in a Montana town near the Canadian border. Authorities have refused to say where exactly the now-18-year-old was found, but have said she is "happy, healthy and safe" by all accounts.
"From what she stated, this started as a runaway situation. But of course, there are more dynamics at play as we start to put together the puzzle," Lieutenant Scott Waite said during a press briefing.
In a video shared by law enforcement, Alicia is seen talking with detectives and saying that "no one" hurt her — but the mystery remains as to where she has been all this time. Police have said that the investigation is far from over.
Here's everything we know about the case:
15 September — Alicia vanishes
Alicia went missing just five days before her 15th birthday.
She was last seen by her parents at their home near the area of 45th Avenue and Rose Lane.
When her mother woke up on the morning of 15 September 2019, she found that the door leading to the backyard was ajar. Near the fence were stacked chairs and bricks Ms Nuñez believes Alicia may have used to climb out of the house, she told True Crime Youtuber Kendall Rae in a 2021 interview.
Alicia, who was diagnosed as high-functioning on the Autism spectrum, had asked her mother two days before going missing to skip school in order to have a mental health day.
Ms Nuñez said that her daughter had not been acting in an unusual way and that she even seemed happy when they visited a chocolate factory on 14 September.
Just hours before going missing, Ms Nuñez said that Alicia asked her when she planned to go to bed, she told The Arizona Central two years ago. Ms Nuñez described her daughter as an introverted girl who had a small group of friends in real life and spent a lot of her time playing video games online.
Alicia's mother feared daughter had been lured out of the home
At the time, Ms Nuñez raised concerns that Alicia may have been lured out of the home by an internet predator, emphasising that it was out of character for her daughter to run away because she didn't even know how to take public transportation
"I'm more than 90 per cent sure that my daughter met this person online," Ms Nuñez told The Arizona Central.
"I didn't even think these types of people existed that would lure our youth. I know this world can be evil, but honestly, that didn't cross my mind at all," Ms Nuñez said. "Knowing the way my daughter's personality is, I don't think that she would have fallen for that. This person probably took a while to be able to gain (her) trust."
Shortly after Alicia went missing, a Silver Alert was issued by authorities. Ms Nuñez also reached out to several private investigators and organizations that work with families of missing and exploited children.
Alicia's disappearance prompted a massive search operation by local police and the FBI. The Glendale Police Department said that thousands of tips have been received throughout the years.
'She is by all accounts happy, healthy and safe'
Glendale Police Department spokesperson Jose Santiago said detectives are confident the young woman who identified herself as the missing teen is indeed Alicia Navarro, following several interviews with her family.
Mr Santiago said Alicia showed up at a police station in Montana "by herself". He said the town is about 1,000 away from Glendale but did not specify where exactly.
In a video posted to the Finding Alicia Navarro Facebook page, Ms Nuñez said: "For everyone who has missing loved ones, I want you to use this case as an example that miracles do exist, never lose hope, and always fight."
Ms Nuñez said she found out about the news just an hour before the developments were shared by law enforcement.
Lieutenant Scott Waite said Navarro's return is "probably only the beginning of where this investigation goes" as police continue to investigate where Alicia has been during the last four years and if anyone was with her.
"We also have a message from Alicia herself, who is asking for privacy. This has been a traumatic situation for her, as you can imagine, but she is looking to be able to move on in her life, she's looking to build a life for herself, and she's asking for some privacy and patience as well," Mr Santiago added.
In the video shared during the presser, Alicia thanked the department for looking for her and said "no one" had hurt her.
An investigation into the teen's mysterious disappearance is now underway.