Andy Murray set for heavyweight clash as Wimbledon continues to play catch-up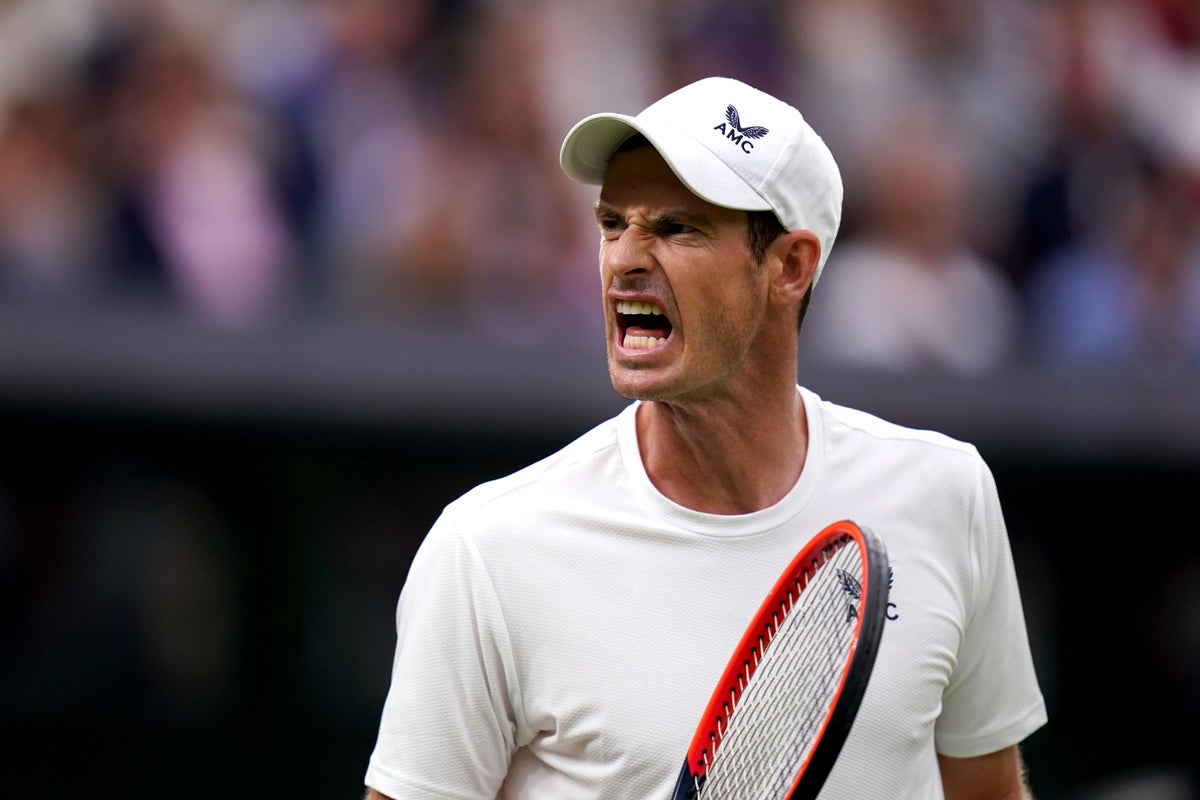 Wimbledon must catch up again on Thursday after protesters and further rain caused delays on Wednesday.
British fans will be hoping for another classic from Andy Murray on Center Court as he plays fifth-seeded Stefanos Tsitsipas, while three other home players play in singles.
Aryna Sabalenka and Elena Rybakina will headline the day's action in the women's tournament, while organizers are hoping for better weather and no further disruption from activists.
Here, the PA news agency takes a look at Thursday's action.
play catch-up
The bad weather in the first three days messed up the scheduling.
While players like Iga Swiatek and Novak Djokovic sit comfortably in the third round, there are still 17 first-round matches to be played by day four of the tournament – when all second-round matches for both men and women are usually completed.
It will take a few days to clear that backlog, and with more rain expected over the weekend, tournament officials need to be wary of further scheduling issues.
game of the day
Murray meets Tsitsipas in the second round and there are all the hallmarks of another evening thriller.
The two-time champion has specialized in such opportunities throughout his rich tournament history and this will be a good test of where his game really stands.
Tsitsipas had to play four sets of his fourth-round match on Wednesday, which might help Murray but is one of the best players in the world.
If Murray wants to win, he'll definitely have some nails bitten off first.
Stricter security
After two separate "Just Stop Oil" protests on Wednesday, with activists twice entering Court 18 to throw orange confetti and puzzle pieces, security measures are likely to be tightened to prevent further incidents.
Puzzles were withdrawn from sale at the on-site store on Tuesday, but fans may now have to undergo stricter bag checks when entering the premises.
There could also be more security guards and police on duty to protect players and pitches.
British clock
Five Britain players were out on Wednesday as Heather Watson, Arthur Fery, George Loffhagen, Jodie Burrage and Sonay Kartal all lost, but home interest remains strong on Thursday.
Murray isn't the only Brit on Center Court, with Liam Broady opening proceedings against fourth-seeded Casper Ruud, while Katie Boulter will look to match her best Wimbledon performance by beating Viktoriya Tomova on court 12 and progressing to the third round .
Jan Choinski completes the British singles line-up when he takes on former doubles partner Hubert Hurkacz in the opening game on Court 18.
order of play
Center CourtLiam Broady vs Casper RuudElena Rybakina vs Alize CornetAndy Murray vs Stefanos Tsitsipas
dish oneAlexander Zverev vs Gijs Brouwer, Sloane Stephens vs Donna Vekic, Jessica Pegula vs Cristina Bucsa
Other BritsKatie Boulter vs Viktoriya Tomova (12th place) Jan Choinski vs Hubert Hurkacz (18th place)
Weather