Angry onlookers shout 'dog killer' at George Santos as he arrives at court for fraud hearing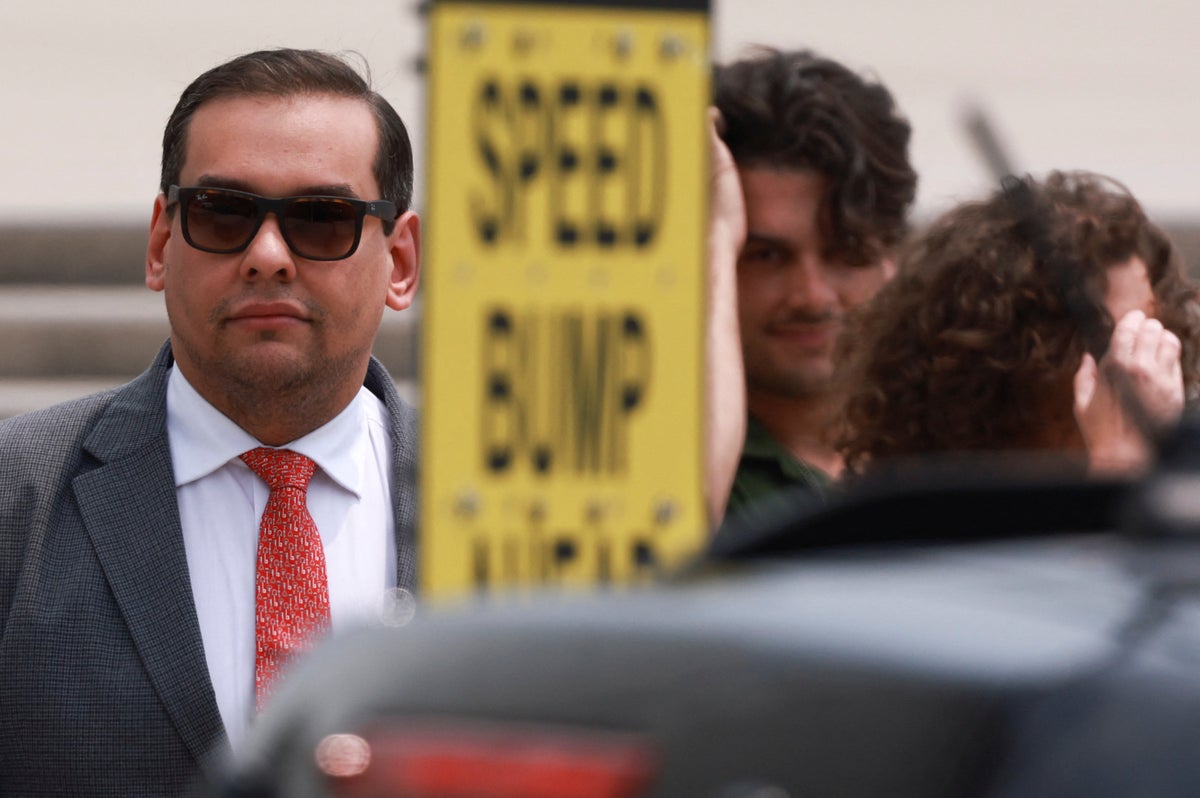 Angry protesters labeled Congressman George Santos as "dog killeron Friday as the Republican appeared in a Long Island federal court, his first hearing since he pleaded not guilty to a 13-count count of fraud and money laundering last month.
The chants related to an alleged scandal in which the representative allegedly made off with more than $3,000 he raised at a fundraiser to rescue a disabled US Marine veteran's service dog, one of the many alleged acts of deception, committed by Mr. Santos while working toward his service dog seat in Congress.
The first-term congressman denied knowing anything about veteran Richard Osthoff or his dog, calling the allegations "false."
As Mr Santos left the court, Mr Osthoff, who was in the crowd, said, screamed"You killed Sapphire, George. You killed my dog."
Reportedly others in the crowd too sung"Resign" and "shame" as the Republican walked by.
Mr Santos was in court against him as part of a status conference on the federal case, in which he faces 13 separate charges including fraud, money laundering and theft of public funds.
Prosecutors allege that New York lawmakers tricked supporters and donors into giving him money he allegedly used for personal expenses to fund a lavish lifestyle.
They also allege that he misleadingly received unemployment benefits and lied about his personal finances while campaigning for the House of Representatives.
Mr Santos has admitted to lying about certain aspects of his background and is accused of fabricating everything from his educational background to his religion to his professional success.
Mr Santos did not testify in court, but his lawyers claimed he and the government have had a "wonderful working relationship" so far.
The defense also said prosecutors gave them 86,000 pages of evidence to go through.
Mr Santos' next court date is September 7th.
Outside of the federal case against him, Rep Santos is also under investigation by the House Ethics Committee.