AOC calls for Fox News and Tucker Carlson to be punished for inciting violence on January 6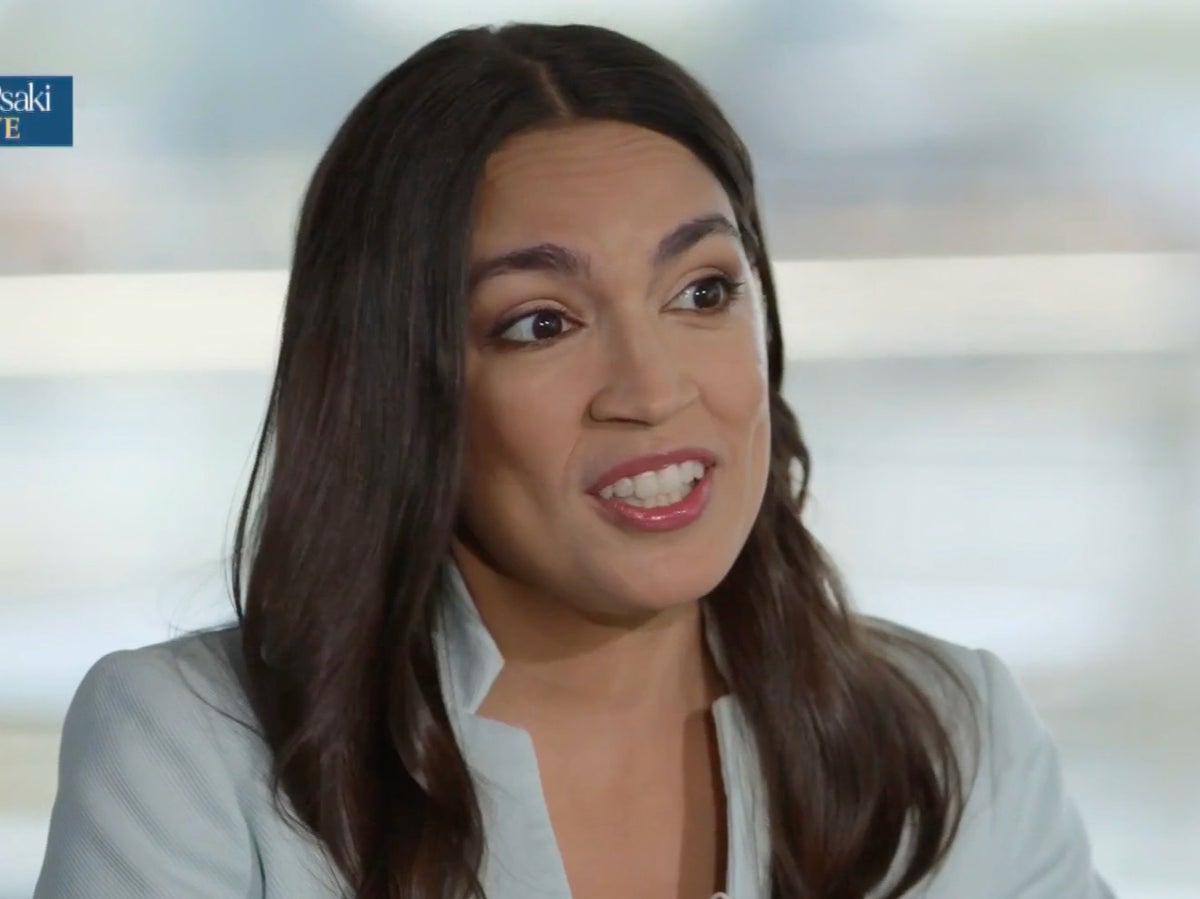 Alexandria Ocasio-Cortez has accused Fox News and its hosts of inciting violence in the Jan. 6 Capitol riots when she demanded media organizations be held accountable for dangerous content.
The New York congresswoman addressed Fox News' $787.5 billion settlement with Dominion Voting Systems when she sat down with former White House press secretary Jen Psaki on her MSNBC program Sunday morning.
She said the case – in which Dominion accused Fox of defamation for making false allegations of voter fraud in the 2020 election – showed a much larger problem in the media.
"We have very real problems with what's allowed on the air," she said. "We saw that on January 6th and we saw that leading up to January 6th and how we deal with issues – not just freedom of expression but also accountability for inciting violence. This is the line that we really have to explore legally."
She also called for media organizations to be held accountable for inciting violence with their content.
"I think when it comes to television shows like Fox News, they're governed by federal law, federal regulations about what can and can't be aired," she said.
"If you look at what Tucker Carlson and some of these other people are doing at Fox, it's very, very clearly inciting violence — very clearly inciting violence. And that's the line we have to be ready to fight with."
Elsewhere in the interview, Ms. Ocasio-Cortez declared Marjorie Taylor Greene the true leader of the House Republican faction when she painted Kevin McCarthy as a puppet.
When asked if she believes Mr. McCarthy "actually heads up" the House Republican caucus, Ms. Ocasio-Cortez did not mince words.
"He isn't," she said. "I believe Marjorie Taylor Greene is leading the caucus.
"I mean, and she makes public statements to that effect very frequently. Every time something annoys her, she announces that McCarthy is doing her bidding. And I think that's something that's very clear."
Ms Ocasio-Cortez went on to say Mr McCarthy "brought himself up a creek without a paddle" when he decided to back the far-right portion of his caucus over the more moderate side.
"I think Speaker McCarthy is caught between the need to please the most racist and obnoxious elements in his party and to maintain a majority, and he is choosing the side of the extremists," she said.
The interview with Ms. Psaki also touched on the legal battle surrounding the widely used abortion drug mifepristone.
While the Supreme Court upheld the FDA's approval of the drug on Friday, the case is far from over as it heads back to an appeals court.
When asked how bad she thinks the broader fight for abortion rights can get as Republicans scale back efforts to ban the procedure at the state level after abortion was toppled Deer vs WadeMs. Ocasio-Cortez said: "I think we are in an extremely serious moment.
"I don't think the Republican Party is going to start roethey won't stop roethey will not stop at women's rights only.
"I think we're seeing a concerted curtailment of civil liberties here… Our right to privacy. Our right to bodily autonomy. Our right to marry whom we want to marry. All of this is in jeopardy."