In the weight loss world, replacing meals with shakes seems pretty commonplace, but are meal replacement shakes healthy?
You may have seen meal replacement shakes on billboards, in magazines, and in certain supermarket aisles, from low-calorie shakes to shakes designed to help you gain weight—without a knife and fork in sight. If they aren't already pre-made, they're usually sold in powdered form that simply needs to be mixed with milk or water.
These shakes come in a variety of flavors, from chocolate to vanilla, and can even be unflavored if you prefer. They're packed with varying amounts of calories, vitamins, minerals, and macronutrients, including protein, fats, and carbohydrates. Some may be higher in fiber than others, while some shakes are specifically tailored to meet the needs of certain individuals.
If you're hoping to start using a meal replacement shake, there are a few things to consider, and your reason for wanting to take a meal replacement shake will determine the shake you choose.
Here we dive a little deeper into the pros and cons of meal replacement shakes, along with the expertise of a nutritionist Nichola Ludlam-Raine (opens in new tab).
What is a meal replacement shake?
Meal replacement shakes are pretty much what they say on the can; They were created to replace a meal or meals, be it breakfast, lunch or dinner.
According to the Dietary Guidelines for Americans, 2020-2025 (opens in new tab)the average daily calorie intake should be between about 2,200 and 3,200 calories for adult males and 1,600 to 2,400 for females. However, each individual's calorie intake varies greatly depending on their size, activity level, and also their metabolism. Some people just need more food to keep their energy levels up.
Ludlam-Raine explains that meal replacement shakes are balanced to provide "carbs for energy, protein for repair, healthy fats and fiber, and vitamins and minerals."
"Some are what we call 'nutritionally complete' in a certain amount of shakes per day, meaning they're all you need to meet the recommended nutrient intake," she adds. "Others need to be added; For example, if someone replaced breakfast and lunch with two shakes, they would have three snacks and one healthy dinner."
She adds that this is often known as the 3,2,1 plan.
Meal Replacement Shakes: Benefits
So are meal replacement shakes healthy? Meal replacement shakes have several health benefits.
One of them is the time they can save for certain people, such as those who want to lose weight.
"Meal replacement shakes are designed to help a person lower their calorie intake and take the pressure off of food and meal prep. They're designed for people who don't want to think about what they're eating and just want to "grab and go," says Ludlam-Raine.
She adds that meal replacement shakes can be good for people who currently skip meals or for those who have recently had bariatric (weight loss) surgery like gastric bypass or gastric sleeve.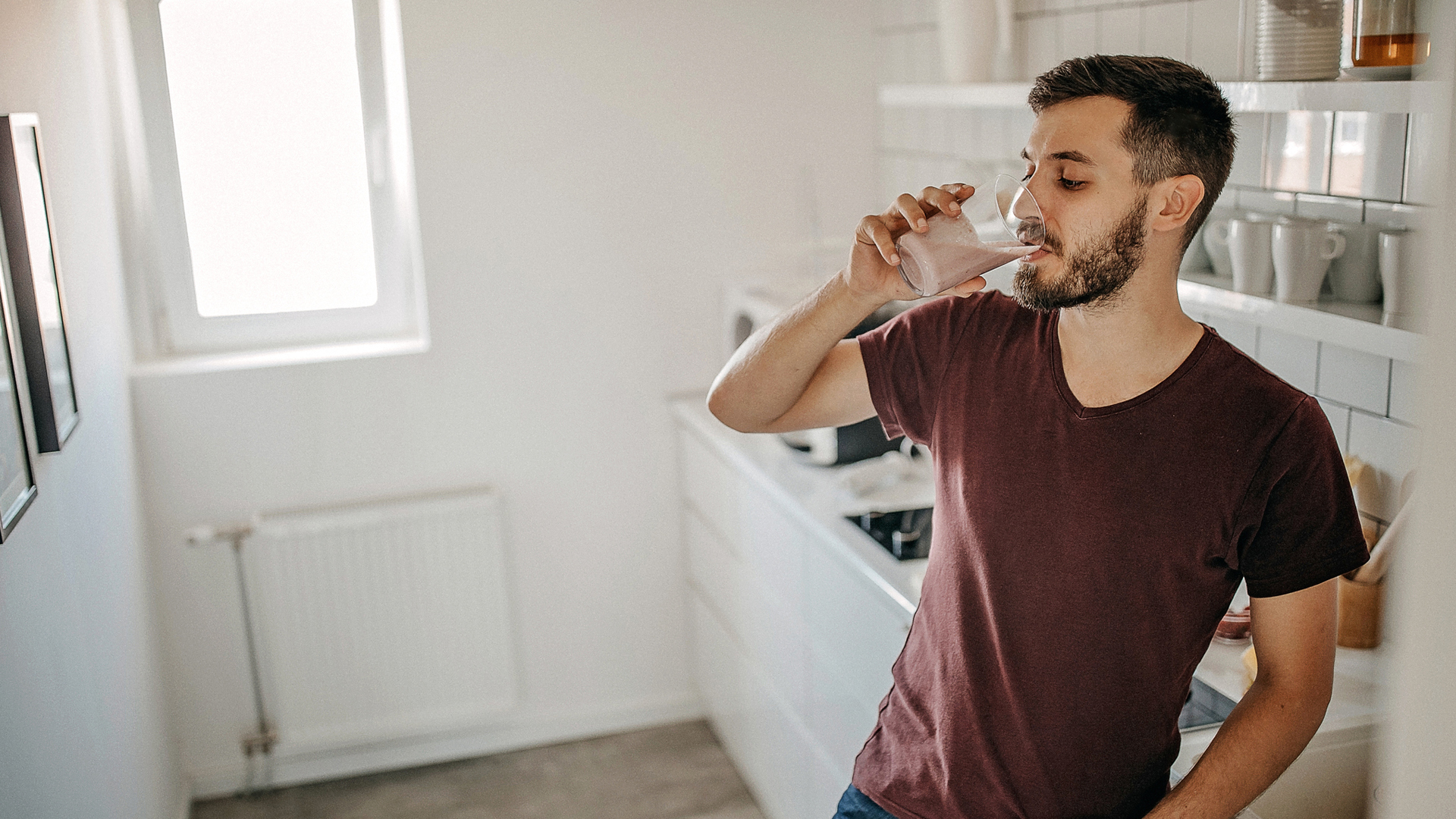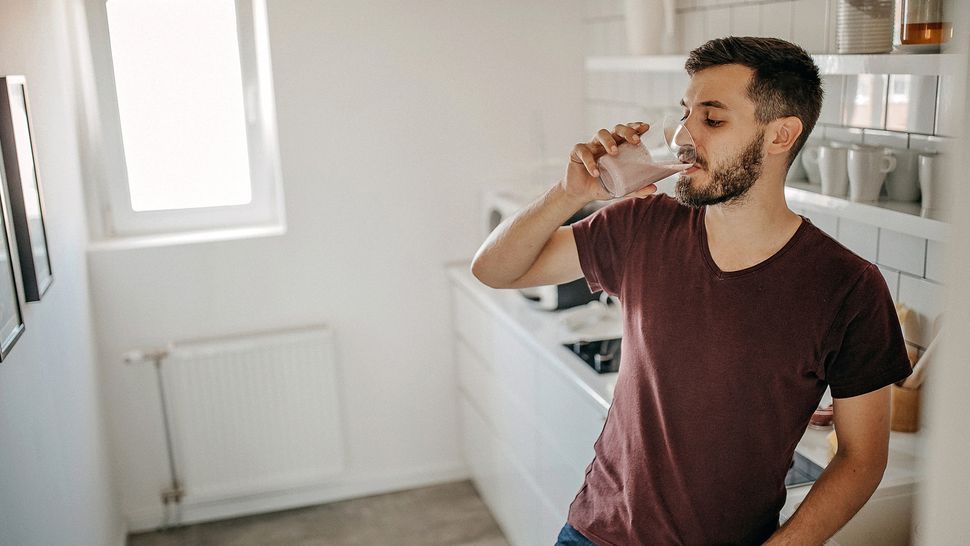 For those looking to lose weight, the calories out versus calories in equation is something to take on board. Although there are a few other factors that come into play, calories are of course the fundamental factor in weight loss. One of the great benefits of meal replacement shakes is that the calorie equation is already settled.
"Meal replacement shakes can help someone lower their calorie intake by making it easier for someone to know the exact amount of calories in each meal, as opposed to a three-meal calorie-counting approach, which can be time-consuming for some," adds Ludlam -Raine added.
Meal replacement shakes can also be helpful for some to lose weight in a short amount of time. Research results actually published in Current Nutrition and Food Science (opens in new tab) found that replacing one or two meals a day with a meal replacement shake can accelerate weight loss.
"Partial or total meal replacement is often used to reduce weight more quickly, which may be beneficial in certain circumstances, such as achieving remission in diabetes. However, this should be done under the supervision of a nutritionist," says Ludlam-Raine.
Meal Replacement Shakes: Cons
Although meal replacement shakes have several advantages, there are also some disadvantages.
"Some people miss eating 'real food' when they take meal replacement shakes, and others don't like or are intolerant to milk, and most meal replacement shakes are skim milk based," says Ludlam-Raine.
Another pitfall with meal replacement shakes is that they are by no means a long-term solution.
"They're not teaching anyone about healthy eating or helping them adopt healthy habits, other than regular mealtimes," adds Ludlam-Raine. Additionally, meal replacement shakes can often be expensive and may not be as filling as a meal that requires chewing.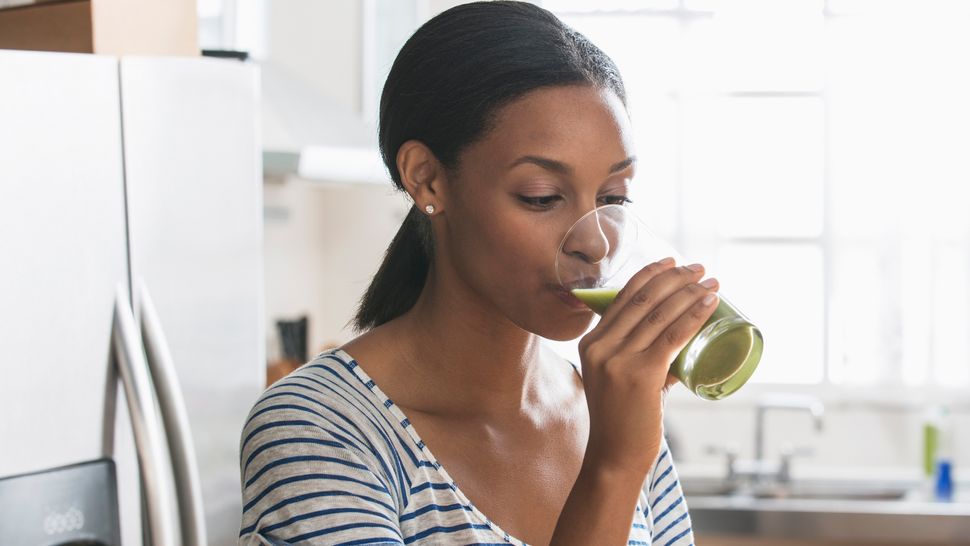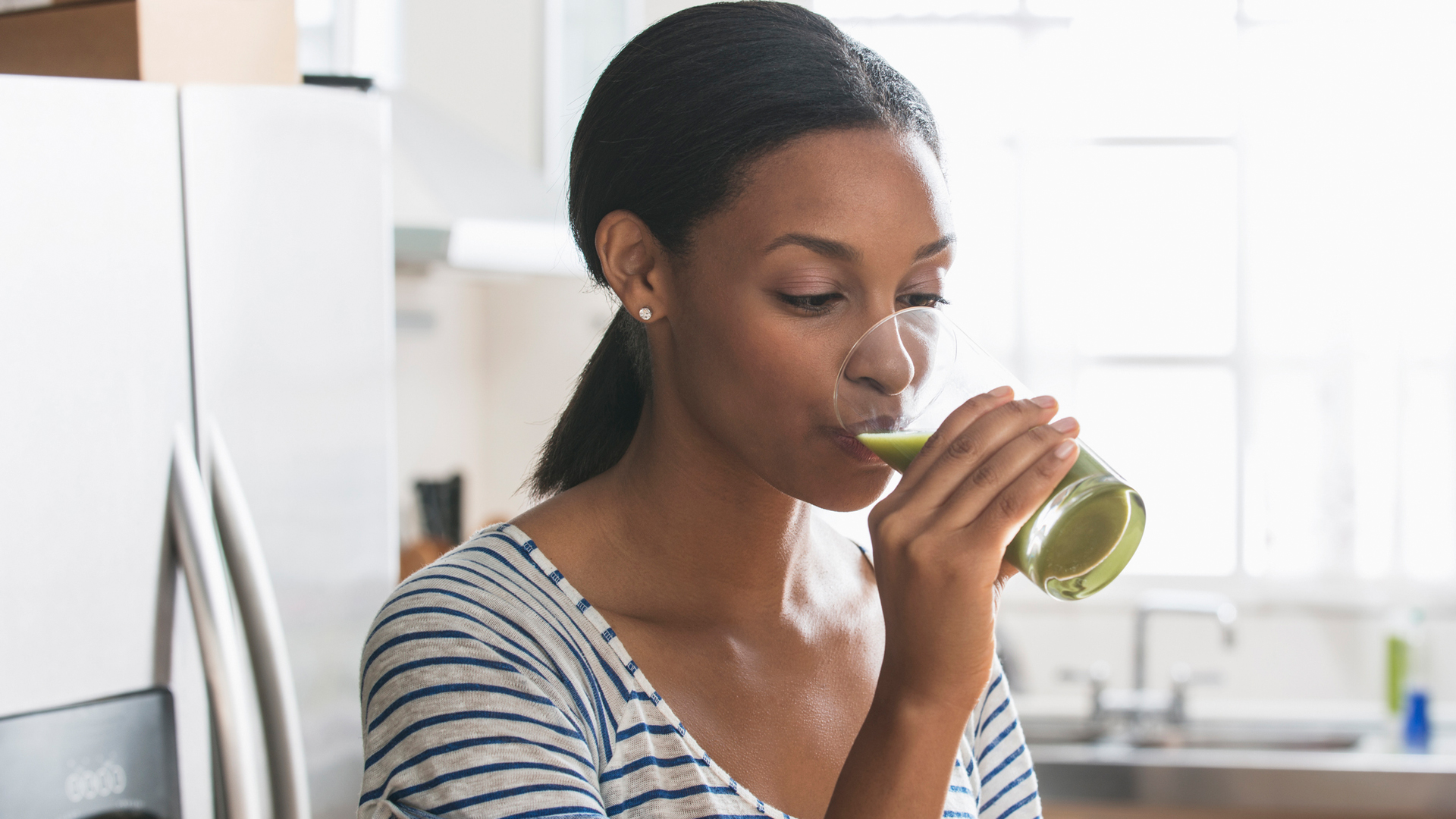 Actually a study in hormone and metabolism research (opens in new tab) found that not only was a liquid meal less filling than a solid meal, but also that levels of the hunger hormone ghrelin were lower after study participants ate a solid meal versus a liquid meal.
"Because meal replacement shakes aren't as filling as chewing a meal, dinner and snacking must be well prepared to achieve the calorie deficit needed to lose weight," says Ludlam-Raine. This can negate the time-saving element of meal replacement shakes.
Another downside to meal replacement shakes is that while they may contain fiber, it is low compared to a regular meal.
"Some people experience constipation in the first few days after starting meal replacement shakes," says Ludlam-Raine, who recommends keeping fluids in mind along with the shakes.
"It is recommended to aim for at least 1.5 liters of fluids in addition to the shakes to promote normal bowel function. You can also aim for one piece of fruit or vegetable in each of your three recommended snacks and two handfuls of vegetables in your dinner to boost your fiber intake.
Are Meal Replacement Shakes Healthy?
Meal replacement shakes have several advantages and disadvantages, which can make it difficult to give a concrete "yes" or "no" answer as to whether meal replacement shakes are healthy. Often it depends on why they are used. For someone trying to lose weight and want to take the pressure off of calorie counting and meal planning, meal replacement shakes can offer a very useful solution, albeit only temporarily.
On the other hand, as Ludlam-Raine explains, meal replacement shakes don't help educate the basics of nutrition; Eating a balanced diet of protein, carbohydrates, and fats, and learning to cook simple, nutritious meals, can provide a good foundation for a healthy diet.
Also, the fact that meal replacement shakes have been shown to be less satiating than solid foods might actually thwart the weight loss argument, as it might be said that avoiding snacking on additional foods takes serious willpower. Eating extra foods could tip the calorie balance, meaning more calories are consumed and it becomes harder to lose weight.
This article is for informational purposes only and is not intended to provide medical advice.
https://www.livescience.com/are-meal-replacement-shakes-healthy Are meal replacement shakes healthy?