Armed suspect surrenders after hostage situation at Gold's Gym in Capitol Hill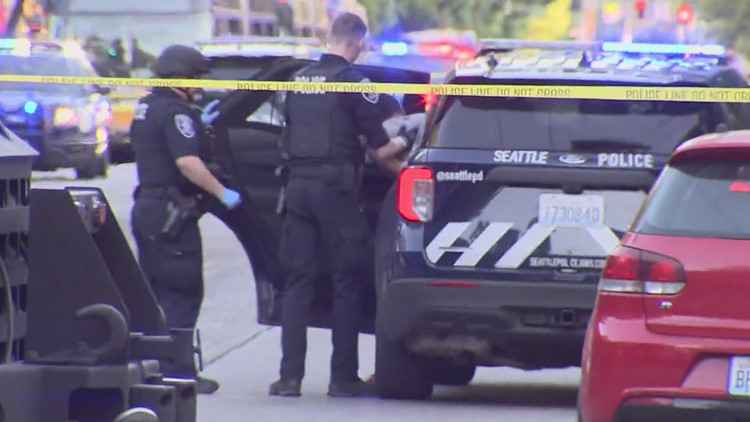 No shots were fired and no injuries were reported in the incident.
SEATTLE – Seattle police responded to a hostage situation in the Capitol Hill neighborhood Wednesday night.
The incident happened just outside Gold's Gym on the 400 block of Broadway East in the city's Capitol Hill neighborhood at around 6:40 p.m.
According to police, a 42-year-old man entered a nearby QFC with a gun, then walked to a nearby gym and pointed the gun at several people. Witnesses say an argument ensued.
Police said it appeared the suspect knew someone at the gym and was trying to confront them.
Chris Johnson was working out at the gym when he heard screams, then saw a man with a gun.
"Honestly, when I saw the gun, words didn't mean much," Johnson said. "We've gone beyond shouting and screaming."
Some exercisers were able to run to safety when they saw the gun, but some were in the gym the whole time.
Seattle Police Chief Adrian Diaz said the hostage negotiation team was called in. The suspect then surrendered and was taken into custody.
No one was injured and no shots were fired in this situation.
This is an evolving story. Check back for updates.
Download our free KING 5 app for updated news stories from across western Washington.