At least 21 dead after coach plunges off bridge in Italy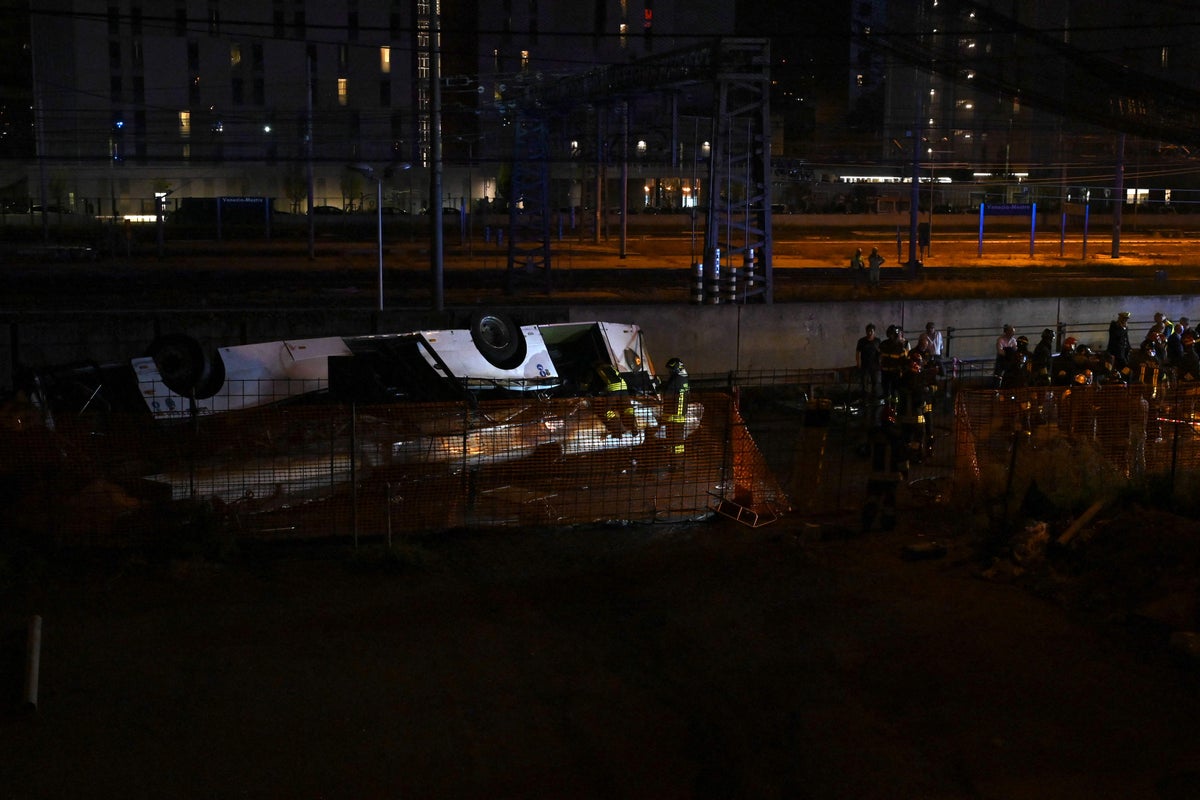 At least 21 people, including Ukrainian tourists, are killed in a bus accident near the Italian city of Venice
At least 21 people have died after a passenger bus plunged from an overpass near Venice in an "apocalyptic" accident, Italian authorities said.
The vehicle carrying returnees from work was on its way from Venice to Marghera when the shocking accident occurred at the overpass in Mestre on Tuesday evening.
"It went completely off the road, it flew off the bridge. It was a bus; it was a highway. We mourn," Venice Mayor Luigi Brugnaro told Italian state broadcaster RAI.
Morris Ceron, general manager of the municipality of Venice, told RAI that children were among the victims of the accident and that foreigners were probably on board the bus on the way to a campsite.
Luca Zaia, president of Italy's Veneto region, called the bus accident "a tragedy of enormous proportions" and also confirmed that "the victims and injured are of different nationalities and not only Italians."
He said that more than 20 ambulances were deployed at the scene of the accident, including the rescue helicopter from Treviso. The injured were taken to hospitals in Mestre, Mirano, Padua and Treviso.