At least 89 rounds fired in Dadeville Sweet 16 shooting, law enforcement agent reveals
Four were killed and 32 others injured in the April 15 massacre.
Nearly 90 shell casings were found on the floor of the dance studio in Dadeville, Alabama, where four people were killed and 32 others injured this month, according to Tuesday's court statement.
At a hearing for the six defendants, Jess Thornton, a special agent with the Alabama Law Enforcement Agency, revealed new details about the April 15 shooting that terrorized attendees at a Sweet 16 party and rocked the small Alabama community.
A Tallapoosa County official who was in the courtroom confirmed to ABC News the contents of Thornton's testimony, which was repeated in local reports.
Thornton said there were about 50 to 60 people in the dance hall at the time of the shooting.
At one point, he added, a DJ's speaker fell over, making a noise resembling a gunshot and prompting several of the partygoers to raise their shirts to show they had guns.
An adult told the crowd that anyone over the age of 18 or with a gun must go. Shortly thereafter, shots rang out.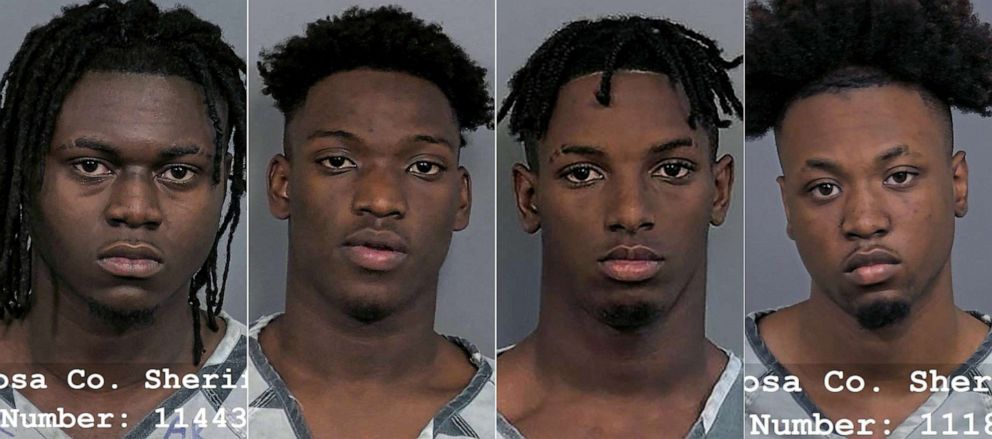 Thornton described how at least two of the accused were connected to the massacre.
He said one of the defendants, Willie Brown, denied being at the party, but bullet casings from an unrelated incident in which Brown was suspected matched a casing found in the dance hall.
Another suspect Thornton did not name wore an ankle monitor from an unrelated shooting whose GPS tracker showed he was in Dadeville.
Meanwhile, a firearm was found on the chest of Corbin Holston, one of the victims, Thornton said.
A district judge has 48 hours to decide whether the defendants will be held on bail.