Athletics just about 'fun', says 'world's fastest accountant' Eugene Amo-Dadzie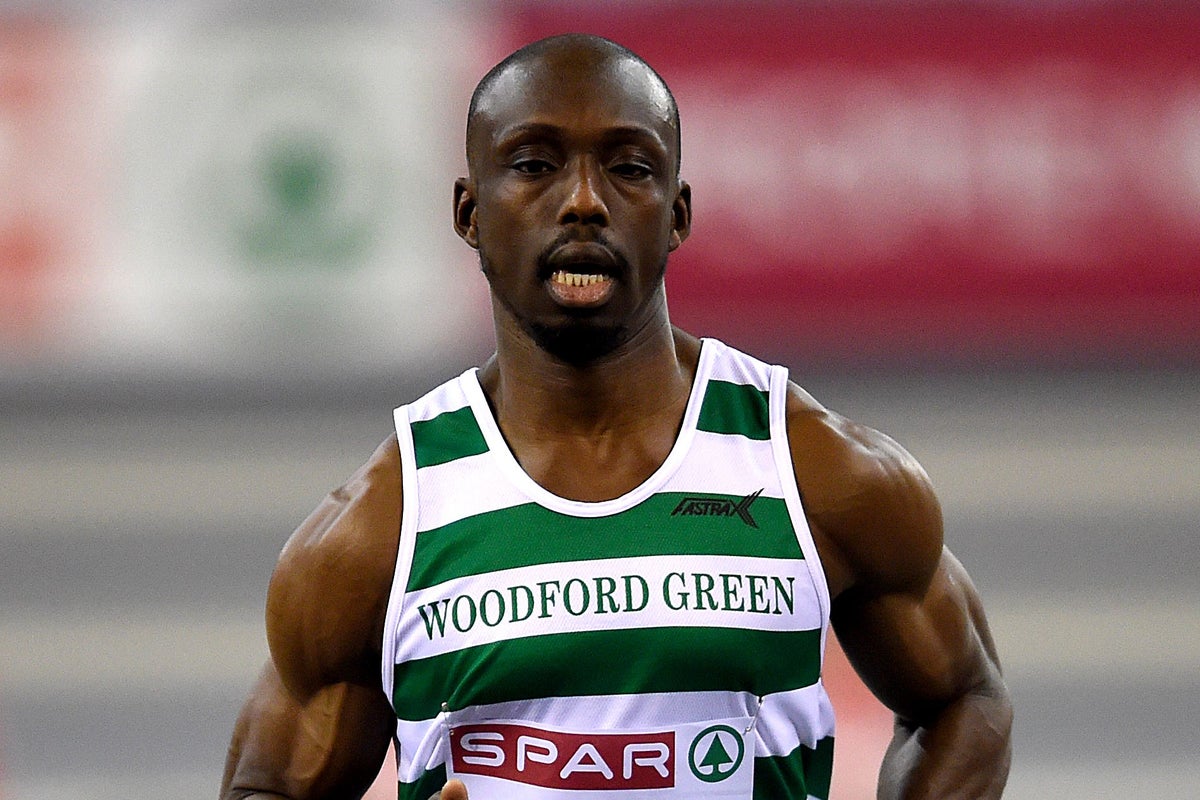 Eugene Amo-Dadzie became the fourth fastest overall British sprinter of all time in June and still insists athletics is low on his list of priorities.
More notably, the 31-year-old Londoner, who has been dubbed the "world's fastest accountant," didn't start the sport until he was 26.
He ran 9.93 seconds in the 100m in Graz, Austria in June, joining Reece Prescod on the British all-time list – Zharnel Hughes, Linford Christie and James Dasaolu are the only Brits to have run faster.
Amo-Dadzie, who is still working full-time, finished third behind Hughes and Prescod at the British Championships in Manchester last month.
He will now compete alongside her at the World Championships, which start in Budapest on Saturday, but stressed he is only running for fun.
"Nothing that serious is going to happen in my athletics life," Amo-Dadzie said.
"That's my attitude. I am husband, father, principal and chartered accountant.
"Far more important things happen in my life than in athletics.
"So when I get into athletics, I can adopt a completely different mindset.
"I'm able to put myself into it and perform when I need to perform, but I do it mostly from a place of relaxation and fun. I enjoy being out there."
Amo-Dadzie, a senior accountant for real estate developer Berkeley Group, had no sponsorship or funding before getting started in Austria.
The Woodford Green sprinter now has an agent and trains part-time – twice a week with trainer Steve Fudge at the Lee Valley Center and twice a week on his own.
"I still have my job. I'm still nine to five," he said. "I'm out here on annual leave. I'll be back at work on Tuesday, August 29th.
"Sometimes it's a difficult balance, I won't lie about that. Sometimes you can feel quite overwhelmed but my wife is amazing and my employers are really supportive."
Amo-Dadzie dropped out of athletics after school and got too distracted while studying at the University of Nottingham to get back into it.
It wasn't until he stopped by a local athletics meet and had played football with friends in 2018 that "something changed in his mind" and he decided to give it a try.
Amo-Dadzie, who has a two-year-old daughter and is the governor of Emmanuel Community Primary School in Walthamstow, hopes his story is inspirational.
"There's one element that doesn't really make sense," he said. "It's not very logical and unique.
"I want people to look at it, be inspired by it, and know it's never too late."
There are currently 16 other athletes in the world who have run faster than Amo-Dadzie this year and he refused to make any predictions about his chances in Budapest.
"I'm not a results-oriented guy, I'm a process guy," he said. "God willing, if we take care of the process, the results will come naturally.
"For me, I understand the bigger picture. I have already won. Just the fact that I'm sitting here talking to you guys means I've already won. Anything else is a bonus."