Attack of the influencers: Vermont town shuts road to prevent Instagram hoards in leaf-peeping season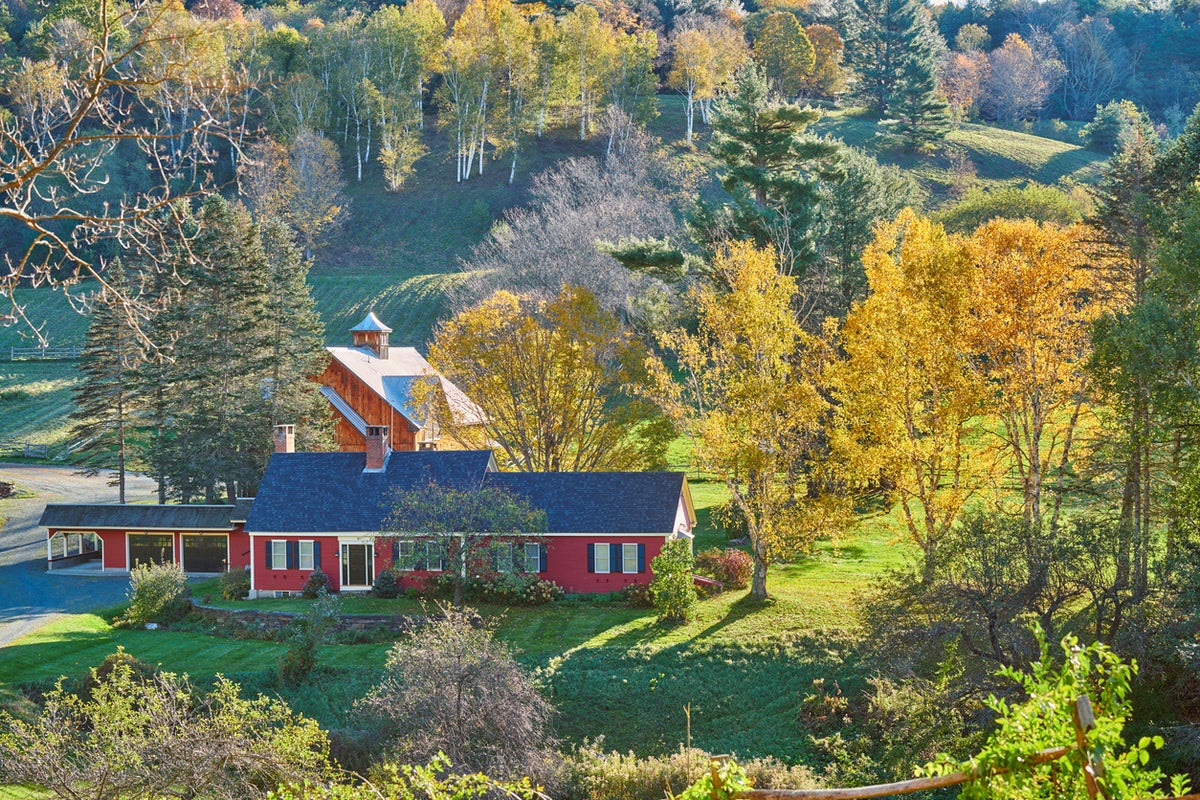 The small Vermont town of Pomfret has taken drastic measures to stop the flow of social media-hungry tourists clogging rural back roads during the iconic fall foliage season.
The council agreed to ban anyone other than locals from using Cloudland Road, a dirt road with stunning rural views, during the peak season from September 23 to October 15.
Windsor County sheriff's deputies will monitor both ends of the street to stop the crowds, which locals call "ticks."
"It was too much," said local farmer Mike Doten told that Boston Globe. "Something had to be done."
"In the middle of the foliage season, neither a fire truck nor an ambulance can drive up this road," he added. "It's just too crowded."
An Instagram search for "Sleepy Hollow Farm," a famous viewpoint in Pomfret, yields countless identical photos of solitary individuals standing on leafy paths.
However, locals say the reality on the ground is very different: tourists get stuck in the dirt with their cars. People jump over fences into private property. Thoughtless visitors go to the toilet and leave their rubbish on the side of the road.
Before the shutdown, Pomfret tried to steer the popular path in one direction, which seemed to have little success, so it opted for new tactics, including reaching out directly to influencers.
"When I was informed of the situation by Pomfret residents, I realized the importance of respecting the wishes of the local community," said Kiel James Patrick, an influencer, told The Daily Mail.
"In response, I removed posts about Sleepy Hollow Farm from my platforms and spoke with friends and other influencers about the private nature of the farm and the need for privacy and respect."
The city residents' message is at odds with the state, which is trying to encourage the return of tourists after this summer's devastating floods in Vermont.
"We know people across the country have seen images of the flooding, so we take it very seriously to make sure people know that Vermont is 'very open,'" Commissioner Heather Pelham of the Vermont Department of Tourism & Marketing said recently said NBC5.
The state has spent about $200,000 on additional billboards and other displays in markets like Boston and New York City to attract visitors.
Officials say a million or more people visit Vermont each fall to see the foliage, which brings in hundreds of millions of dollars in revenue for the state.
Extreme weather, including heavy rains and wildfire smoke, may result in a shorter foliage season this year.
"This year, trees have been physiologically stressed by two types of extreme weather we have seen in the Northeast: a summer of historic rainfall compared to two previous years of drought," says Bill Keeton, a professor at the University of Vermont said earlier this year.
"Similar to drought, severe moisture can cause leaves to drop earlier than usual and have more muted fall colors overall, while warmer fall temperatures delay the onset of fall colors, resulting in a shorter foliage season."