Auburn police seek suspect in car explosion, gunshots at cemetery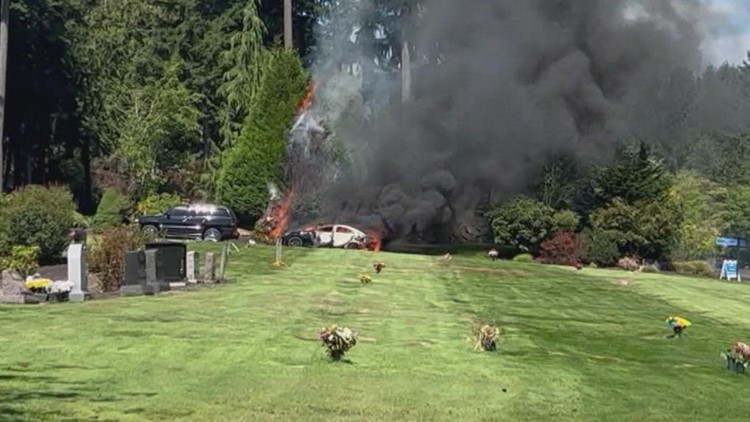 AUBURN, Wash – Auburn police are searching for a suspect who allegedly detonated an explosive device in a vehicle during a service at Mountain View Cemetery.
Police said a suspect allegedly planted an "explosive device" in an attendee's vehicle during a funeral at Mountain View Cemetery on Aug. 23. The explosive device destroyed the vehicle and some surrounding trees, Auburn Police said.
Auburn City officials attempted to follow the car after it fled the area. A passenger in the suspect's vehicle apparently fired shots at the people as they followed them, police said.
The suspect's vehicle is described by police as a black Acura RL with no license plates. The only description of the suspect was a tall man wearing an "all black ski mask."
Auburn Police Department is asking anyone who recognizes the vehicle pictured to call the department hotline at 253-288-7403.
This is an evolving story. Check for updates again.
https://www.king5.com/article/news/crime/auburn-police-suspect-car-bomb-funeral/281-89340f07-260f-40cf-8559-9d182cb58a2b Auburn police seek suspect in car explosion, gunshots at cemetery