Avatar 2's Art and Costumes Stun in Immersive Experience for Earth Day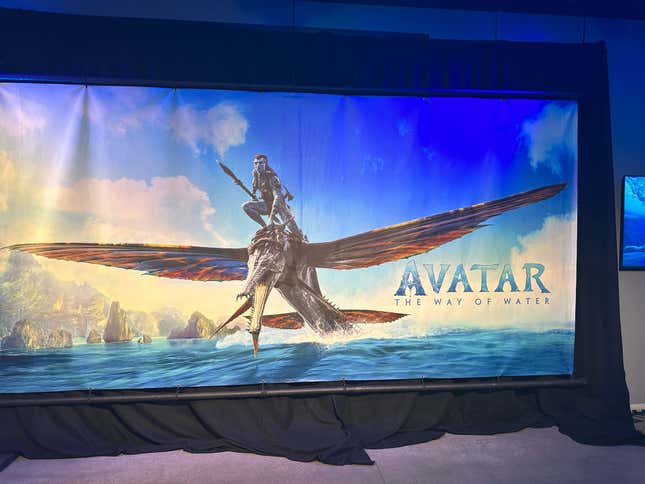 Yesterday was Earth Day, and what better way to celebrate the annual call to protect the environment than by remembering it Avatar: The Way of Water? James Camerons massive sequel to 2022 is both extremely environmentally conscious and currently back in IMAX theaters for the weekend. And if you don't have the money (or time) to see it at IMAX, you can right now available digitallywith a release on physical formats and Disney+ in the coming weeks.
And our own Sabina Graves attended a special exhibition at the Lighthouse ArtSpace in Los Angeles. The week-long "immersive experience" will feature scenes and art highlighting the film's Pandora characters, as well as costumes of some of the Na'vi characters. And you knowledge we have some pictures of it beloved space whales.