Avid bakers across the country create bespoke cakes for coronation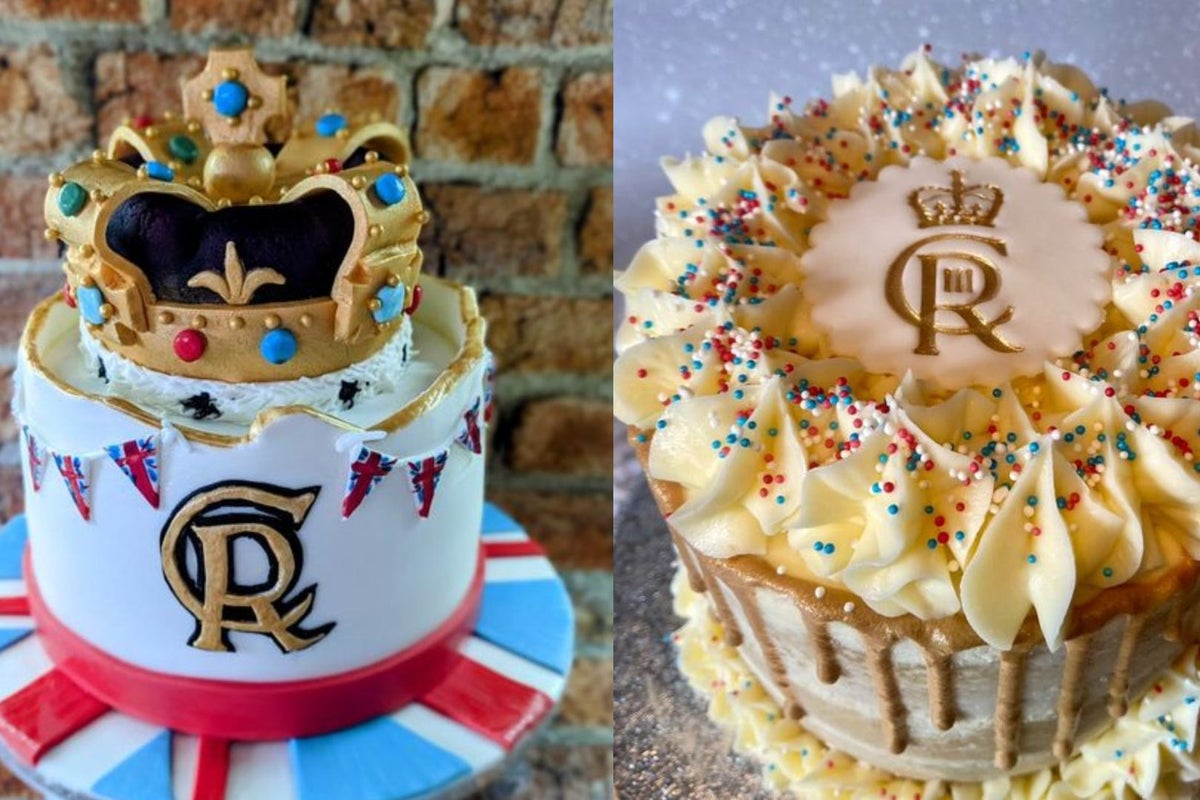 Enthusiastic bakers and pastry chefs across the country have put their skills to the test to create bespoke cakes to celebrate the king's coronation.
Charles was crowned king on Saturday, and while the UK enjoyed its first coronation in over 70 years, skilled bakers worked hard to create intricately designed cakes.
From crown-shaped cakes to cakes imprinted with the king's regalia, the sweet treats have garnered interest on social media due to their intricate designs.
Lee McAuliffe, from Shave in Blackburn, who has been baking for 10 years, said his coronation cake took 15 hours to make.
"Total including baking about 15 hours. This was an order for a client to celebrate the coronation," the 46-year-old told the PA news agency.
The two-tiered cake features a chocolate fudge crown topped with chocolate fudge buttercream and a gluten-free lemon sponge topped with lemon curd buttercream for the bottom tier.
Mr McAuliffe used his 'trademark' look while inserting the Union flag bunting to accompany the crown-shaped cake.
"I knew I wanted a crown to be the main part of the design and of course the Union flag bunting had to show up," he said.
"My lower layer has become a bit of my trademark, so combining all the elements I had in mind with the gold worked well."
Catherine Davies, who turns 52 on Sunday, owns her own cake shop but is also a teaching assistant at Tunbridge Wells and created a three-layer vanilla cake topped with lemon and elderflower buttercream before the coronation.
The cake was part of a raffle where the winner felt "thrilled" upon receiving the sweet treat.
"The Drip Cake is one of my favorite cakes. The lady who won it wanted a nod to the coronation on it," Ms Davies, from Crowborough in East Sussex, told PA.
"She was delighted to win the cake and was very happy when she saw it and commented on how beautiful it was."
Ms Davies said the bespoke creation, which bears the official insignia, took around two hours to make.
"I thought the insignia on the top was elegant and looked nice in gold to match the teardrops on the sides," she said.
"The flavor was chosen by the customer after I gave her many options. It's a wonderfully summery taste."
The company owner, who has been baking professionally for five years, celebrated the coronation with her son, who comes home from university and eats scones with cream and jam.