Award-winning Hong Kong journalist wins appeal in rare court ruling upholding media freedom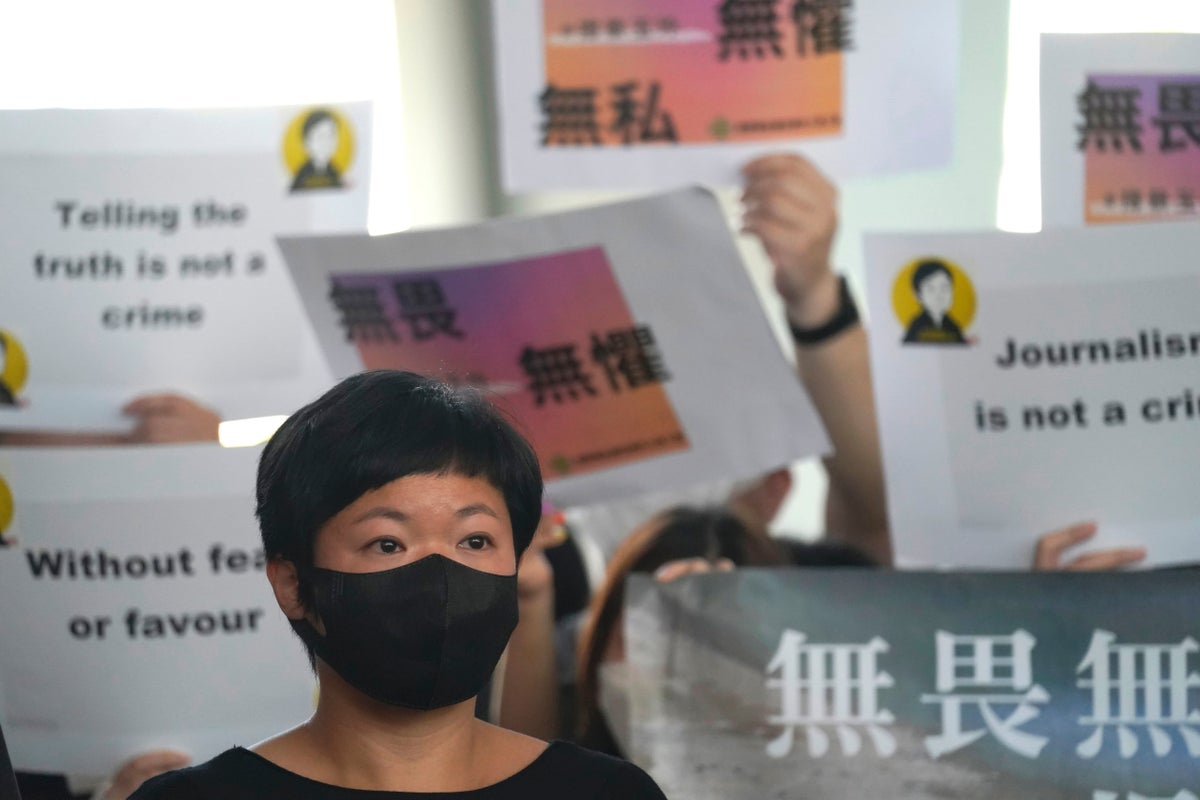 An award-winning Hong Kong journalist won an appeal Monday overturning her conviction related to working on her investigative documentary. This was a rare court ruling that upheld media freedom in the area.
Bao Choy was found guilty in April 2021 of deceiving the government by obtaining vehicle ownership records for journalistic purposes, after stating in her online application that she would use the information for "other traffic and transportation matters."
For her documentary, the investigative journalist tried to trace the perpetrators of a mob attack on protesters and commuters at a train station during the massive anti-government protests in 2019.
Choy was fined HK$6,000 (US$765) for providing false information on two counts at the time, calling it "a very dark day for all journalists in Hong Kong". This verdict also sparked outrage among local journalists at the city's dwindling freedom of the press.
On Monday, the city's top court judges unanimously ruled in Choy's favor in a written ruling, overturning her conviction and setting aside the verdict.
"The issue of falsehood and knowledge was wrongly decided against the complainant because her journalistic investigation into the use of the vehicle on the dates in question did indeed fall within the broad category of 'other traffic and transport matters'," the judgment reads .
Even if this is not the case, it is "not an compelling conclusion that she knew that was wrong," the judgment continues.
The Choy-co-produced story, titled "7.21 Who Owns the Truth," won the Chinese-Language Documentary Award at the 2021 Human Rights Press Awards. The jury hailed it as "an investigative reportage classic" that followed "the smallest clues, questioning." of the mighty without fear or favor."
In the crackdown on dissent following the 2019 protests, two high-profile media outlets – Apple Daily and Stand News – have been forced to close and some of their top executives have been prosecuted.
Apple Daily founder Jimmy Lai faces collusion charges under a sweeping 2020 national security law. Two former Stand News editors have been charged under a colonial-era incitement law that is increasingly being used to snuff out critical voices.
Hong Kong, a former British colony, returned to Chinese rule in 1997, but critics say Beijing's promises to uphold the city's freedoms are growing threadbare.
Hong Kong was ranked 140th out of 180 countries and territories in Reporters Without Borders' World Press Freedom Index released last month. The global media regulator said the city has suffered an unprecedented setback since the safety law was introduced in 2020.