News
Baby goat requiring special care stolen from county fair in Elma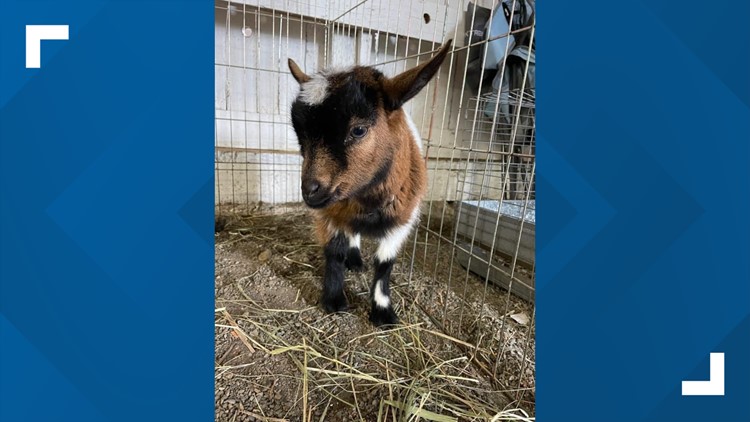 ELMA, Wash. — A 3-month-old goat has gone missing after it was allegedly stolen from the Grays Harbor County Fair in Elma Saturday night.
Penny is a Nigerian pygmy goat that requires special care. She was seen being picked up from the fairgrounds at 6:15 p.m. and sighted a few hours later at a Walmart in Lacey, according to the Grays Harbor County Sheriff's Office.
Three people are wanted in connection with the alleged crime, according to Crime Stoppers of South Sound. They include a woman, aged between 18 and 25, who was spotted taking the goat from the carnival, according to Crime Stoppers.
Security cameras captured the suspects exiting a Walmart in Lacey. They have not been identified.
https://www.king5.com/article/news/crime/goat-stolen-grays-harbor-county-fair/281-9633babb-3def-4597-8823-1000b88f8de9 Baby goat requiring special care stolen from county fair in Elma