Bad Bunny thought he was going to "die" after injuring himself "all over his body" in a WWE match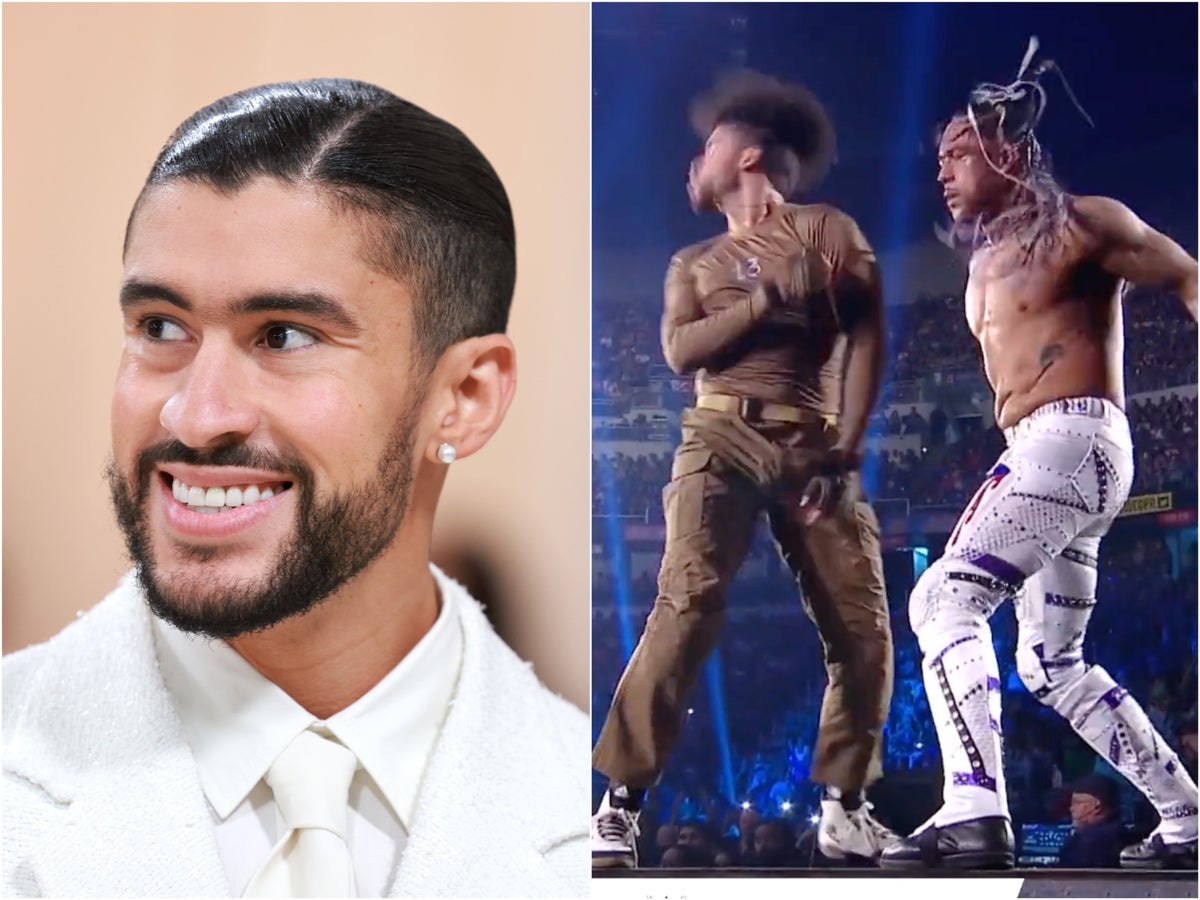 Bad Bunny has spoken about the impact of his recent WWE appearance.
The 'Me Porto Bonito' star attended the wrestling franchise's pay-per-view event 'Backlash' in his native Puerto Rico on May 6th.
The 29-year-old took on Damian Priest in a "San Juan Street Fight" in which the artist – whose real name is Benito Antonio Martínez Ocasio – was thrown through a table.
Speaking to Zane Lowe on Apple Music on Friday (May 19), Ocasio said he "hurt himself" during the game.
"My back. Whole body, bro. My whole body. I felt like I was going to die after that match," he told Lowe.
"I was really afraid of it. I thought, 'Oh no, I'm going to die.' I'm going…' I really thought I was going to die after the game."
However, the singer said the event was still "one of the biggest and best moments of my life." "I know. I'm a crazy guy," he added.
Ocasio made his WWE debut at WrestleMania 37 in 2021.
The Latin American trap star is currently making headlines for his alleged romance with reality star Kendall Jenner (27).
In Eladio Carrión's recent single "Coco Chanel," Ocasio appeared to take a stab at Jenner's ex-boyfriend, NBA Phoenix Suns player Devin Booker.
He raps, "Pero el sol de PR calienta má' que el de Phoenix / Ella lo sabe," which translates to "But the sun in Puerto Rico is hotter than Phoenix / She knows."
Jenner and Booker reportedly split in October 2022 after dating for two years.