Baltimore police accused of haunting mistake in Pava LaPere's murder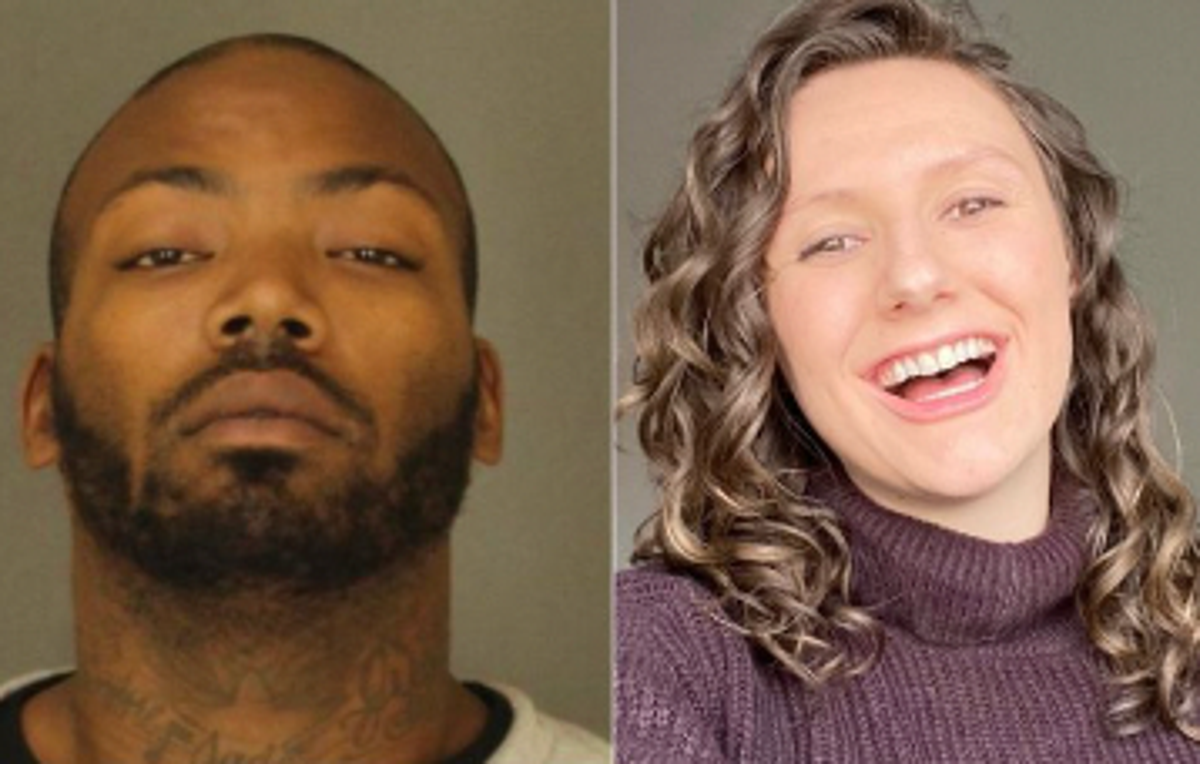 Baltimore police have hit back at criticism over their handling of the investigation into the murder of tech CEO Pava LaPere – after revealing that her alleged killer had been identified as a suspect in a separate attack days before her body was found was.
U.S. Marshalls and local and state police arrested Jason Dean Billingsley, 32, without incident on Wednesday night for LaPere's murder. Authorities said during a news conference Thursday that Billingsley was surrounded by a SWAT team at a train station in Bowie, Prince George's County.
It was revealed that LaPere was likely murdered on September 22, but her body was not found until three days later. Sources previously reported The Baltimore Banner that she was found on the roof of her home with obvious signs of blunt force trauma.
Police also said a warrant was issued for Billingsley's arrest on Sept. 20, a day after he allegedly committed a sexual assault and arson attack that injured two adults and a child. The incident occurred in a building where Billingsley worked, just a 15-minute walk from LaPere's residence.
In response to questions from reporters about why a public safety alert had not been sent to the community about a potential threat with Billingsley on the loose, acting Baltimore Police Commissioner Richard Worley said his department did not believe he would strike again because of the first attack occurred should be targeted.
"We know pretty well why he went into that house [on 19 September]. He knew the building. He knew the victims," he said. "We did not think at this point that he would commit random acts because we know he has been out since October 2022 and has not been linked to any violent incidents."
Commissioner Worley said Billingsley was expected to report to probation officers the same day LaPere's body was found. A detective who investigated the incident on Edmondson Avenue and then responded to the scene at LaPere's building immediately recognized that the attacks were connected.
Law enforcement had expected Billingsley to report to them that day because of his history of compliance, Commissioner Worley said.
"The incident on Edmonson Avenue was not a random act," said Commissioner Worley. "If it had been a random act, we would have immediately distributed leaflets saying that this person was at large and was committing random acts."
Why the first targeted incident made a difference in alerting the public remains unclear. Court records document Billignsley's lengthy criminal record and repeated sexual offenses, which earned him a 30-year prison sentence in 2015.
In 2009, he pleaded guilty to first-degree assault and was sentenced to two years of supervised probation.
He violated the terms of his probation and was convicted of second-degree assault in 2011. Billingsley served two years after the 2011 conviction and was arrested again for attempted rape just months after his release in 2013.
In 2015, Billingsley was sentenced to three decades in prison, with 16 years suspended and five years probation, after pleading guilty to a first-degree sex offense.
The sentence imposed under the previous administration was below the guidelines, Baltimore District Attorney Ivan Bates said Thursday. Mr. Bates said Billingsley was scheduled to serve 14 years in prison, but then received sentencing credits in accordance with Maryland sentencing guidelines.
Billingsley was released in October 2022, which "should never have happened," Mayor Brandon Scott said at the news conference.
Authorities are still trying to determine whether LaPere and Billingsley knew each other before her murder. The prosecutor said his office plans to seek a life sentence without the possibility of parole for Billingsley.
"My desire is that we can provide a sense of unity to the family and the community," said Commissioner Worley. "We will send this violent repeat offender to prison where he belongs," said Acting Police Commissioner Richard Worley. "Let's work together and make sure he stays there."
LaPere's family thanked law enforcement for their "tireless efforts" in apprehending Billingsley.
"We are relieved to know that he can no longer harm other innocent victims," the family said in a statement. "While this does not change the fact that Baltimore has lost one of its most passionate and influential fans, our efforts remain focused on remembering and celebrating Pava Marie – her life, her achievements and her legacy."